Overview
On ETC's exclusive Hangzhou family tour, this beautiful city will enchant you not only with its classical beauty and rich culture but also the convenient "cashless life". Let's cruise West Lake to view the classic sites, hike through hillside villages to discover the serene green tea farms and taste the unique culinary treats of Hangzhou, and savor up Hangzhou's canal culture.
Both parents and children then will be cheered up when learning to paint an oiled-paper umbrella yourself, and experiencing the real life Hangzhou, visiting the unmanned Fresh Hema Super Market and pay for your foods by Alipay with the smartphone we give to you.

Customize Your Tour:
☑ Travel Dates ☑ Your Interests ☑ Your Travel Style

Upon your arrival at Hangzhou rail station or airport, you will be met by your tour guide. A smartphone will be handed on to your family, with RMB500 available in Alipay, an app for on-line payment. This is the first step of your cashless tour in Hangzhou. Alibaba is one of the largest companies in China, devoting greatly to modern technology, including on-line payment. Hangzhou is the birthplace of Alibaba, so it's said that Hangzhou is the number one city which have been affecting by Alibaba's technology.
Much earlier than Alibaba, Hangzhou is well known for West Lake. West Lake is large freshwater lake, bordered on three sides by hills. Its banks and islands are blanketed with small gardens and temples. It made Hangzhou City a very beautiful place to live in China. As an old Chinese saying declares, "in heaven there is paradise, on earth Suzhou and Hangzhou". After some walking to the shore of West lake, you will take a cruise to relax and enjoy the view. Cruising on the lake, some natural lake scenes can be seen, such as the Snow on Broken Bridge, Three Pools Mirroring the Moon, Viewing Fish at Flower Harbor, and the Leifeng Pagoda. These beautiful names are expressions of love for this lake by poems throughout history.
After the tour of West Lake, your family will spend time in Fresh Hema Super Market, a new style market run by Alibaba. Here you can buy lots of food materials specially sea food from all over the world due to Alibaba's efficient logistics system. The market offers cooking service for sea materials, so it's a dinner option for you (remember that you have RMB500 in your smartphone. The general meal price is around RMB200 per person). Here you can help yourself to pay the goods with Alipay. Self-pay service is one feature of Hema Market. It's also nice to buy some food and snacks for tomorrow's walking tour before return hotel.
Meal: L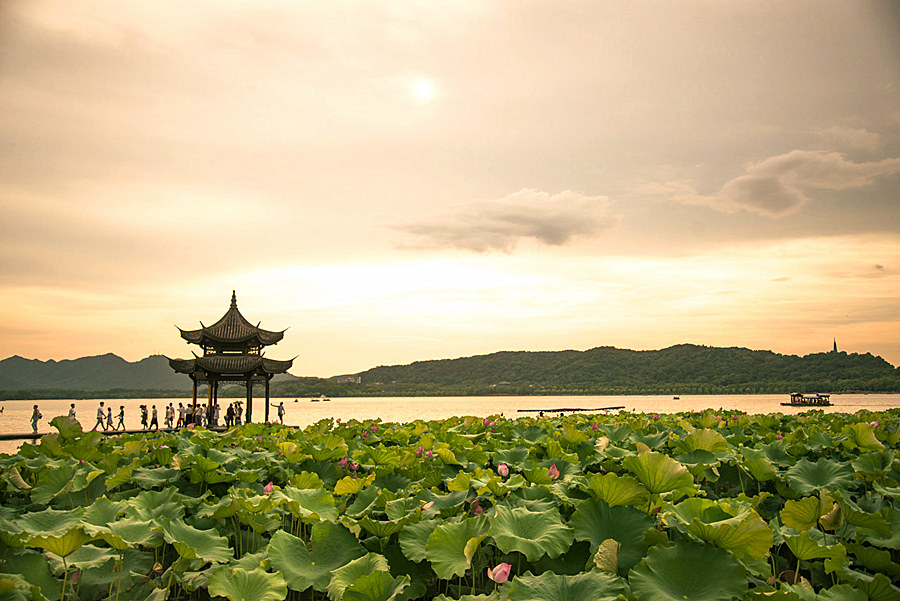 This morning, after breakfast, your private tour guide and driver will meet you at hotel and then head off to Yangmeiling village, where is the starting point of the walking today. The walking distance today is about 3.5km, divided into two parts. The first part from Yangmeiling village to Nine Creeks road is well paved, very flat and easy. Cars are allowed to go through. The second part from Nine Creeks to Longjing village is more interesting with some small challenges. Cars can't reach for this part. Overall, this walking route is fairly good for family with kids, and the views along the way are very nice with forest, temples, tea farms, creeks, waterfalls…The walking ends at Longjin village, which owns about 533,333 square meters Longjing tea field on the hills. Longjing Tea is on the top list of the 10 most famous green teas in China. The village here is not that kind of old village, but with many small modern buildings due to the high living level.
After the walking, have a local style lunch in a nearby restaurant. We call it tea banquet because you are always welcomed with a cup of Longjing tea firstly. The popular local dishes Fried Longjing leaves with shrimps and Tea flavor chicken won't be missed while surrounding by tea gardens.
After lunch, continue to your visit to the Six Harmony Pagoda (Liuhe Pagoda). A 60-m-high, impressive octagonal structure of wood and brick, hung with 104 large iron bells on its flying eaves, the pagoda was originally built to ward off the spirit responsible for the heavy tides which caused so much flooding before the dykes were constructed. From the top the Six Harmony Pagoda, you will get a view of the Qiantang River.
Before transfer back hotel, have a stop at a local market, where you can get close to local inhabitants' truly life, and understand that the Alipay can be used in every corner of the city. Use your smartphone to buy some fresh fruits yourself if you wish.

Meal: B, L
This morning, you will continue your private guided trip of Hangzhou to visit Gongcheng Bridge. Built in the Ming Dynasty(1631), Gongchen Bridge is a Chinese style three-arch stone bridge standing across the Beijing-Hangzhou (Jinghang) Grand Canal. It's the southern end point of the Grand Canal - the longest and biggest canal in the world. If you and your children want to know more about the Grand Canal, the Grand Jing-hang Canal Museum is available to visit, within a walking distance from the Gongchen Bridge. A cruise along the canal is also an option to see the canal serving until nowadays.
The next stop is the Workmanship Demonstration Pavilion, where you will see many traditional craftspeople working on their own creations, such as fans, egg carvings, bamboo crafts, chopsticks… Here you and the kids will paint your own oiled-paper umbrella or fan, and take them home as a nice souvenir. If time permits, you may also visit some other museums nearby, such as the Umbrella Museum, Fan Museum and Knife & Scissor & Sword Museum.
At an appropriate time, you will be transferred to airport/rail station for your flight/train to next destination.
Meal: B, L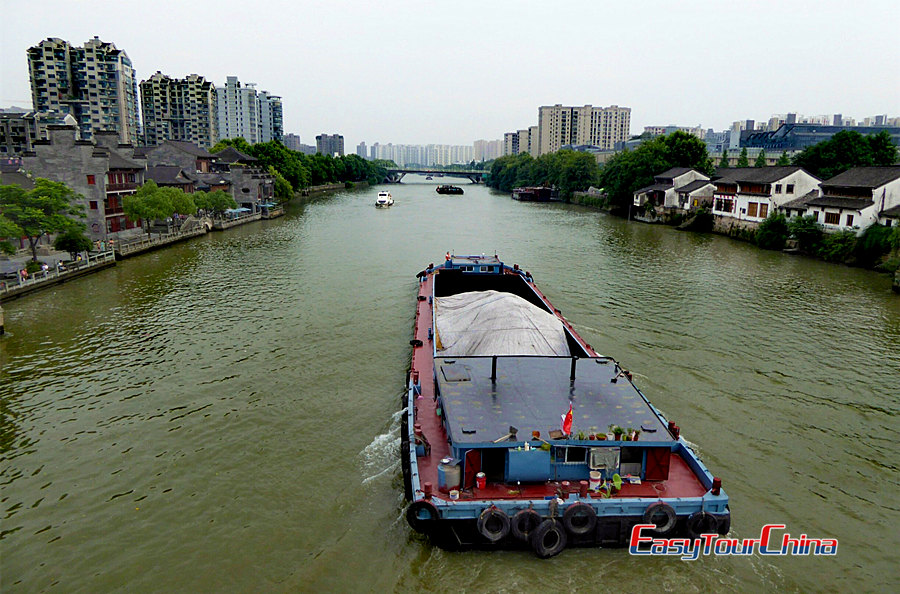 What's included
1-on-1 Travel Consultant

Your China based expert listens to your wishes carefully, provides professional advice, ensures unlimited itinerary revisions before done and 24/7 helpline service while traveling.

Private Local Guide and Driver

Your guides are friendly, helpful and knowledgeable, and your drivers are professional, polite and patient. They are very flexible to accommodate your personal needs and happy to show you the local attractions, history, culture, foods and real life.
Private transfers from hotel to attractions, airport or train station are also included.

Accommodation to Suite Your Preference

We hand pick hotels ranging from luxury 5 star, superior 4 star to comfortable 3 star. Luxury or cozy boutique hotels and budget guesthouses are also among your choices. You could decide where to stay to meet your taste and budget.

Gourmet Meals

Most of the hotels we select offer both Western and Chinese buffet breakfast. Lunch and dinner included are arranged in selected restaurants to taste authentic Chinese cuisine and local specialties. Thus you may also have a unique food tour.
Meals specified in itinerary as B=breakfast, L=lunch, D=dinner.

Attractions and Activities Listed on the Itinerary

Our city tour packages have included the (first/main) entry to all attractions and the expenses of activities on the itinerary (except the optional activities).