For many of us, travelling without a pet runs the risk of being nervous throughout the journey. We can't just separate from our beloved companions, especially when travelling abroad. Our dogs are spoiled at home. But when it comes to taking an air travel in China, there are many restrictions and requirements you'll need to consider.
Here are some suggestions for taking your pet on a plane in China, making the journey easier and more safety for both you and the pet.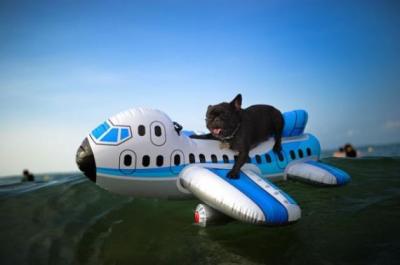 1. Consult with your airline. Make sure there is an aerobic cabin (the cargo hold exclusively for pets) available to transport your pet on the flight before booking the ticket. it's best to fly in the morning or evening during the summer, and midday during the winter to avoid extremely hot or cold temperatures.
2. Call the airport to get to know the restrictions for your pet boarding. it is suggested that you arrive at the airport three hours before the department time. Consider booking a direct flight to help ease stress and anxiety for your pet and avoid the wrong transporting.
3. Carry the health certificate of your pet issued by a vet. This is the first and foremost thing to keep in mind.
4. Prepare a pet travel carrier with drinking bowl. Consult with your airline about the size and the specifications.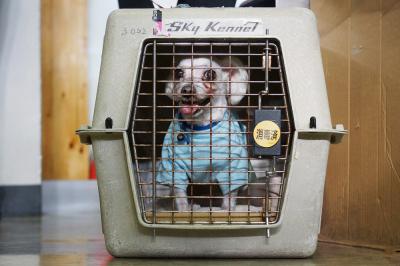 5. Affix a travel label to the carrier with your pet's name and your contact information, in case that your pet gets strayed .
6. Consider giving your pet tranquilizer. Generally, sedation is not advised. But talk with your veterinarian whether or not to prescribe a tranquilizer for your pet prior to flying.
7. Feed the pet at least 3 hours before the flight. Pee before boarding to avoid stomach upset and discomfort caused by the high-altitude flight.
8. Upon Arrival: when arrive at the destination, wait for about 1 hour to get your pet on the local cargo terminal.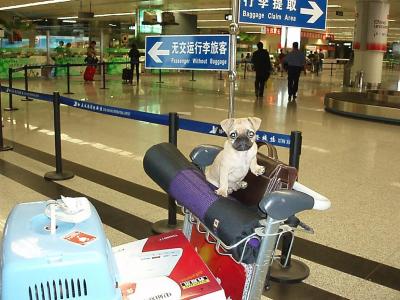 Familiarize yourself with the additional pet policies of different airlines in China
China Airlines (Taiwan) – Passengers with pet should contact with the reservation department in advance, and arrive at the airport two hours before the departure time. The disability assistance dogs, including guide dog, hearing dog are allowed to accompany the master on the plane without paying additional transportation fee.
Air China – This airline may refuse the pregnant pets, and those who have just given birth within 48 hours.
China Southern Airline – Each passenger can transport only one pet, weighing no more than 32kg. Each pet should be put into a separate cage or travel carrier. However, a pair of birds can be put in the same cage. Moreover, passengers travelling with pet should apply for the pet transportation at least 72 hours before flying. Make sure to arrive at the airport no less than 1.5 hours prior to the scheduled departure time.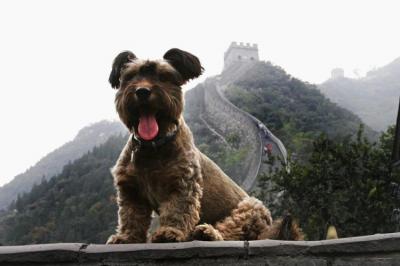 Top-selling China tours by Easy Tour China:
8-day China Golden Triangle Tour
11-day Golden Triangle with Yangtze Cruise