We fled to Yangshuo last Tuesday, again!
The place is renowned for the amazing natural scenery and Laid-back countryside lifestyle, as well as being suitable for various types of outdoor sports, such as hiking, biking, rock climbing, Tai Chi practicing, bamboo-rafting, and also the raft race.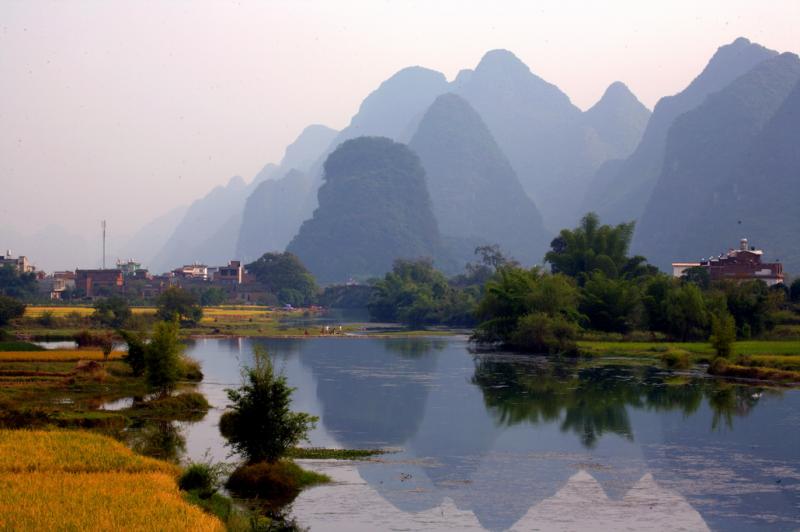 This time in Yangshuo, the active and energetic staff of Easy Tour China was allocated randomly into three groups and would complete in the raft race on Yulong River – it was for fun and also the team building by performing as one great team. None of us wanted to lose.
Upon arrival, we cooled off with the unexpected shower, and began the exciting raft race! Team I was led by Wei and Ricky, Team II by Thomas and Zhao, while Team III by Charlie and Kyle.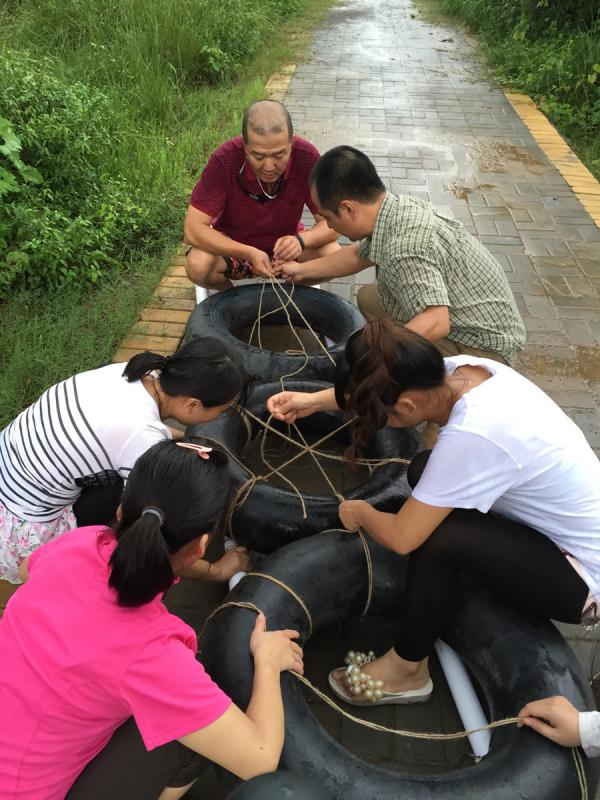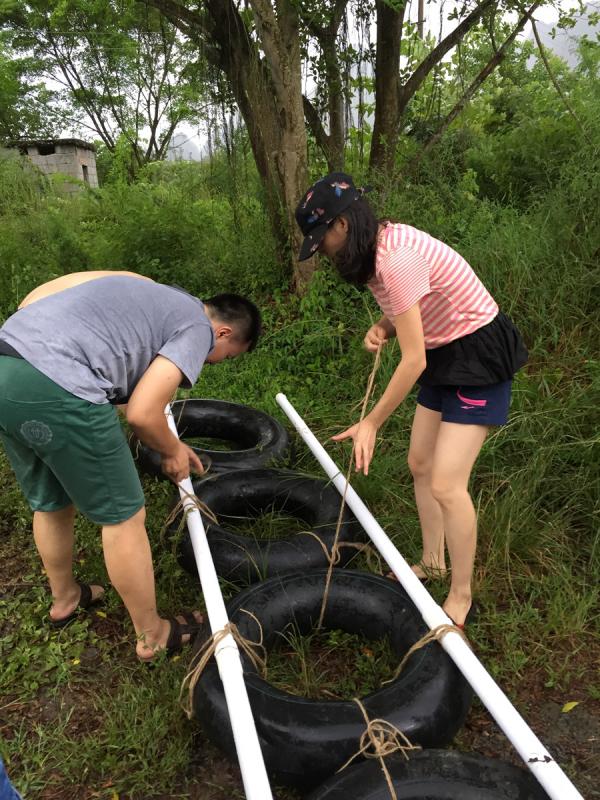 First of all, we should build the raft according to our own ideas with some tires and plastic pipes. When all the three teams had finished, we strove to drive the raft for 30m across Yulong River and captured a flag, then drove back. It was also our own choice to decide how to push the raft forward, by swimming or paddling by hands. Of course the first team to return to the start line was the final winner.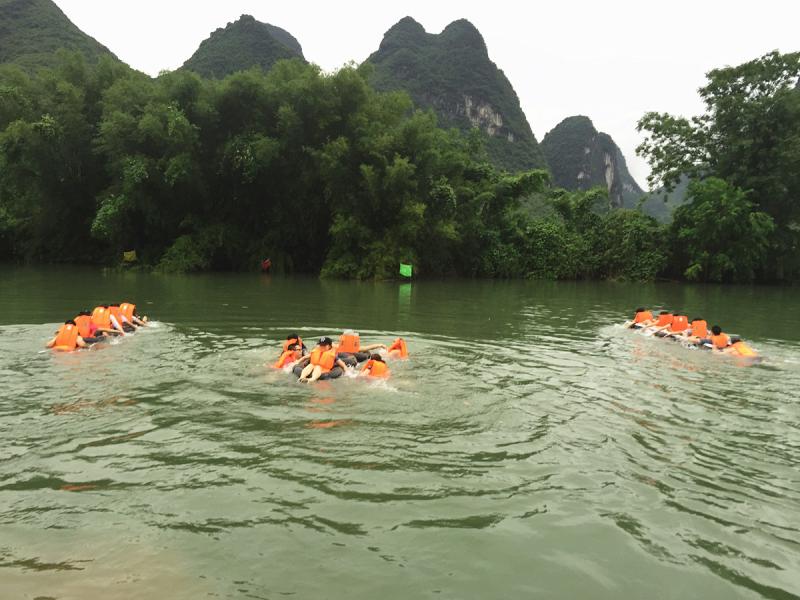 Can you guess who the winner was? It was Team II with team members including Silvia, Peicy, Lydia and Yuri. They were just so fast. And the second and third place went to Team III and Team I separately. Sorry to Wei and Ricky :P