China is one of the most wonderfully diverse countries in the world that boasts endless landscapes, countless rivers and lakes, picturesque countryside, gorgeous mountains and wild terrain stretching the Tibet highlands. China is a perfect destination for family, couples and groups to witness the Earth's nature at its best. The top 10 most beautiful places to visit in China include Guilin's karst landscape, Zhangye's Danxia Landform, Zhangjiajie, Jiuzhaigou, Shangri-La, Tibet, Lijiang, Huangshan, Yangtze River and Hangzhou. Most of the places are/boast UNESCO World Natural Heritage Sites.
>> 20 China Odyssey Tour to discover China's Best Natural Scenery, which can be customized to your needs and preference.
Guilin & Yangshuo – a Truly Fairyland of Karst Landscape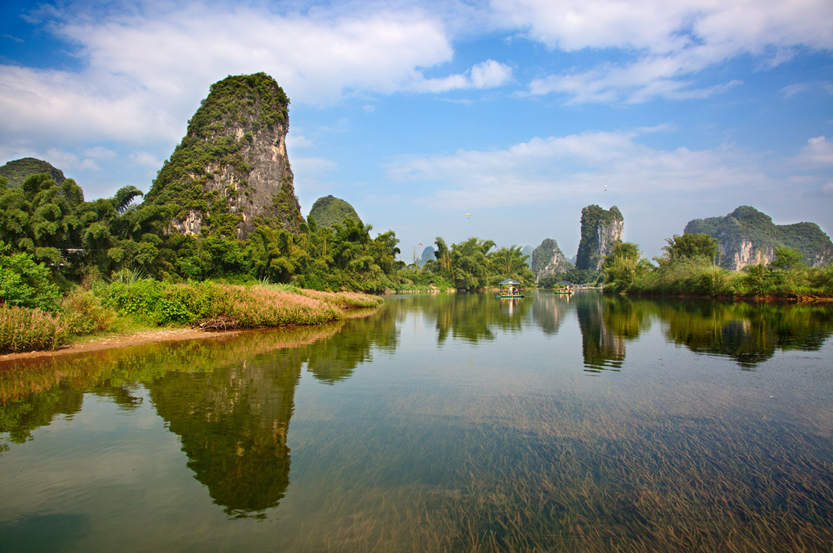 When you think Chinese landscape, you think Guilin and Yangshuo landscape. It is definitely the most beautiful places in China as being a realm where surreal limestone peaks and silky rivers meet and blend. CNN travel list Li River that flows from Guilin to Yangshuo one of the 15 best rivers in the world for travelers.
Guilin and Yangshou are ideal for family and couples that long for relaxation. For nature lovers, the region is also a paradise that offers a myriad of outdoor activities, such as cycling, hiking, rock climbing, bamboo rafting, kayaking, etc.
>> 6 Days Guilin Discovery Tour to Yangshuo & Longji Rice Terraces

Zhangjiajie - Avatar Hallelujah Mountains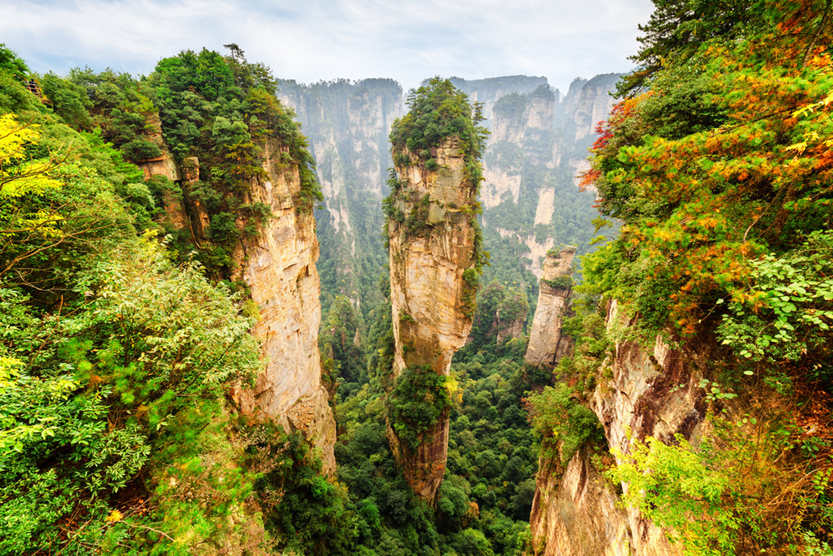 Zhangjiajie became known to the world because of venue of X-sport like wing outfit flight and stunt flying since 20th-century. But what make Zhangjiajie really world famous was being the inspiration of Hallelujah Mountains in Avatar.
Zhangjiajie has been on the top search list of travel in China, not only for the other-worldly landscape, precipitous pillars, towering peaks, but also for the thrilling sky walks and world's longest grass bridge.
>> 5 Days Zhangjiajie Adventure Tour with Tianmen Mountain and Glass Bridge
Huangshan –Yellow Mountain & Ancient Huizhou Village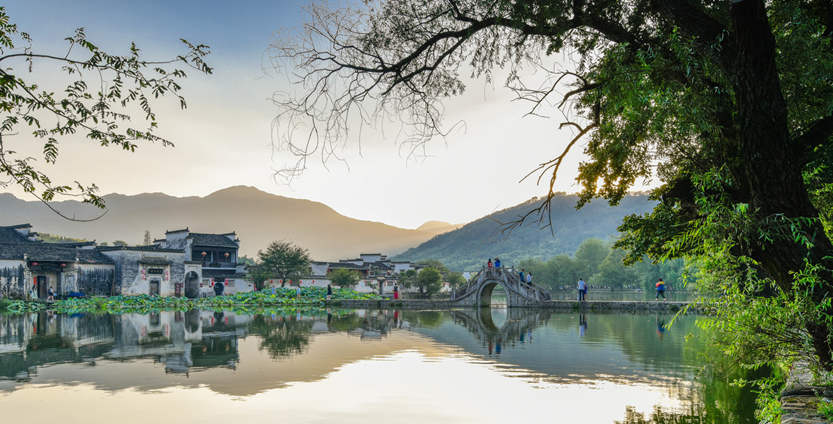 Huangshan City has been known far for Yellow Mountain, regarded as the most beautiful mountain in China. It stands out for its twisting pine trees growing on the cliff, interesting oddly-shaped rocks, sunrise and sunset merging from the seas of clouds, natural hot springs and winter landscape.
Right next to Yellow Mountain are several thousand year-old Huizhou villages such as Hongcun and Xidi Villages that remain intact, where you can admire the elegant Huizhou architectures, witness traditional lifestyle, experience traditional culture of tea, paper making, cooking, ink-making, etc.
>> 4 Days Essence of Huangshan Tour
Hangzhou – Heaven on Earth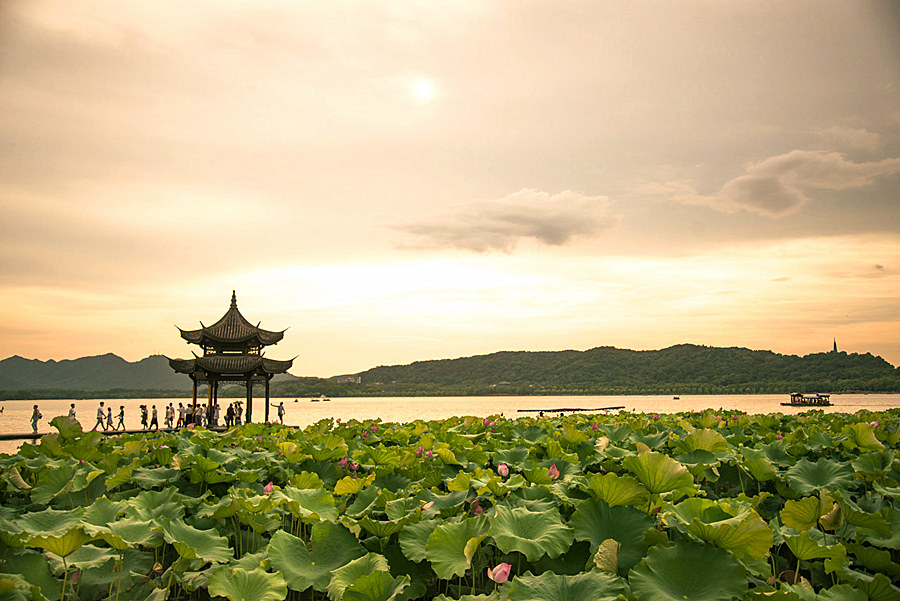 One of the most beautiful cities in China, Hangzhou was depicted as "the city of heaven" by Marco Polo when he journeyed to the East. A leisure walk around or cruise on West Lake is a must-do in Hangzhou. Discover its many cultural landscapes – the bridges, causeways, pagodas, pavilions, lotus pools on the beautiful West Lake.
Lijiang – Naxi Ethnic Ancient Town with Breathtaking Natural Scenery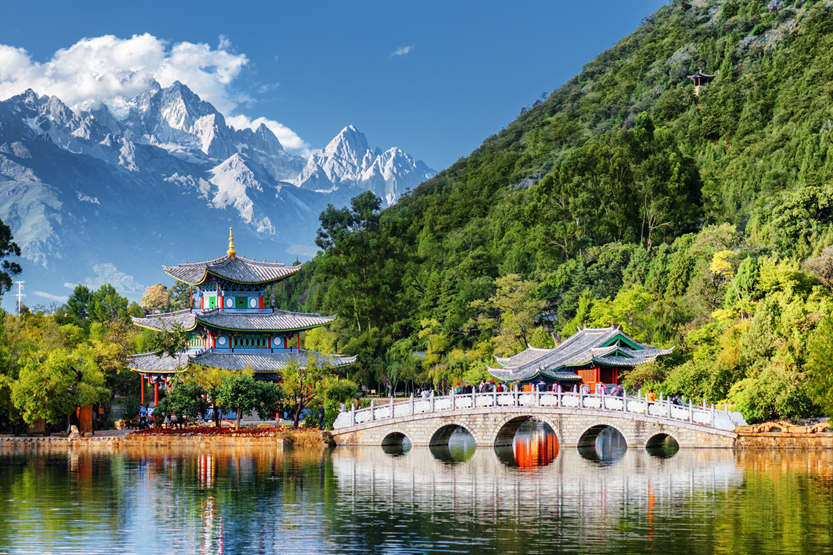 More than a charming ancient town of Naxi ethnic culture and traditions, Lijiang also features amazing natural beauty, from mighty snow mountains and deep valleys to highland grasslands, wetlands and lakes.
When traveling in Lijiang, you're suggested to take cableway up to Jade Dragon Snow Mountain, boat on Lashihai Lake, view the First Bend of Yangtze River and hike Tiger Leaping Gorge.
Tibet – Kingdom on the Roof of the World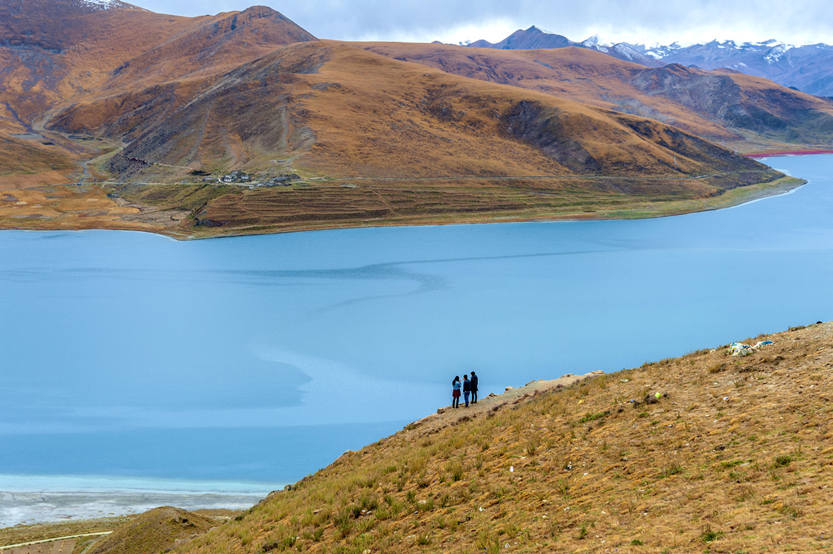 Have you ever pictured yourself standing and traveling in awe through the Tibet Plateau, the highest and purest lands on earth? The natural beauty of Tibet has been kept at its original and best. No wonder Tibet is listed as one of the most beautiful places in China and in the world.
You may never reach the top of Everest, but at least you can have a best view of it at the Everest Base Camp, after having picnic at heavnly Yamdrok Lake, driving through the Yarlung Zangbo River, and taking in spell-binding landscapes.
>> 7 Days Tibet Highlights Tour
Zhangye Danxia Landscape – Fascinating Rainbow Mountain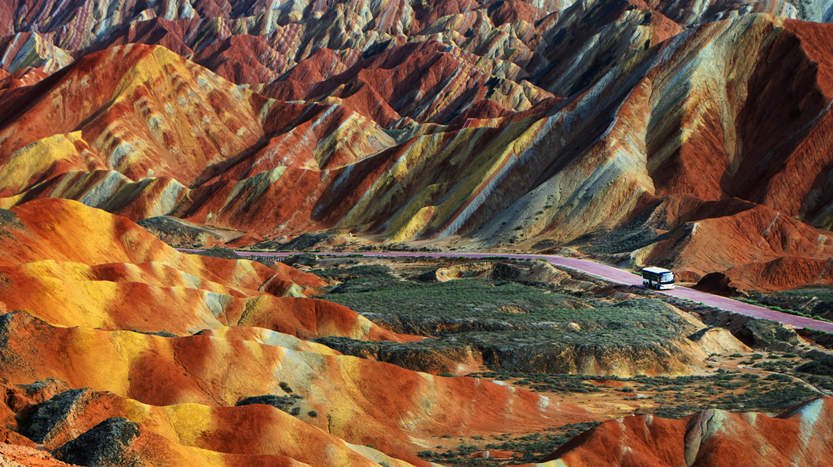 One of the best destinations in China for nature photography, Zhangye's Danxia Landscape is covers an area of fifty square kilometers. Peculiar, magnificent, vast and colorful, this huge geological park is nicknamed as the "rainbow mountain" in China.
No matter you're nature lovers or a photographer, you'll be fascinated by Zhangye Danxia Landscape and its surrounding wild natural beauty of Northwest China. Make sure you bring with your camera for awesome pictures.
Jiuzhaigou & Huanglong –Serene Valleys and Splendid Colorful Lakes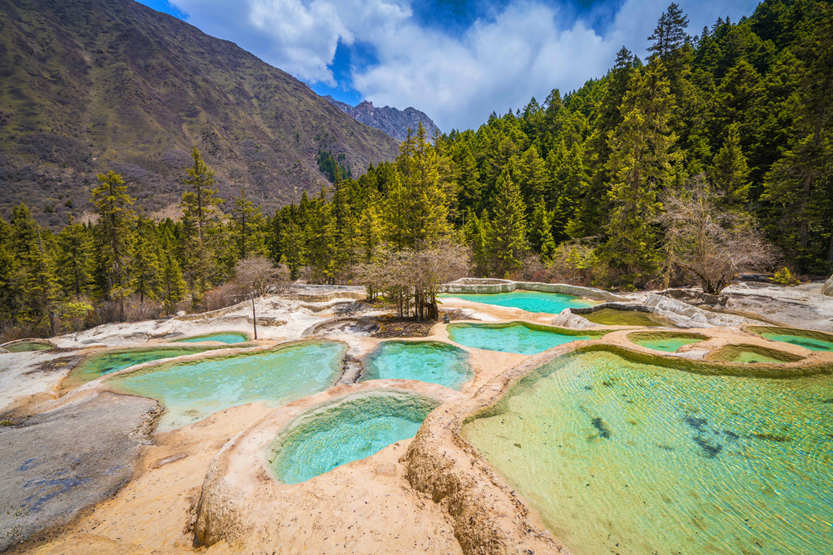 When talking about the most beautiful places in China, you can never miss Jiuzhaigou in the wild West China. It is a truly fairyland and a splendid work of nature. At the foot of the snow-capped mountains are the colorful Jewell-like lakes, plunging waterfalls, gurgling mountain streams, and scatted Tibetan villages. Travel to Jiuzhaigou and Huanglong to discover the valleys and virgin forests for a myriad of flora and fauna.
Autumn is generally regarded as the best season to visit Jiuzhaigou and Huanglong, when the landscape is especially amazing with fall foliage.
Yangtze River – China's Most Legendary River with Ever-changing Landscape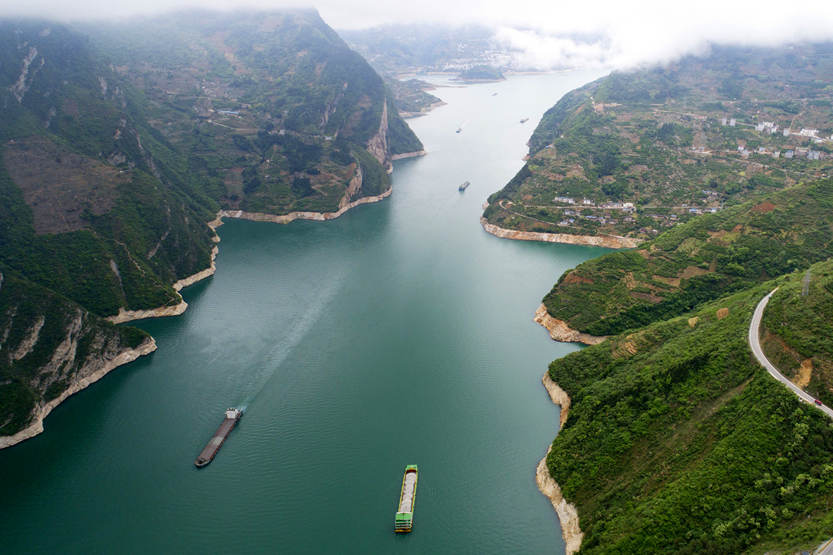 Flowing down from Northwest China to Southeast China, the Yangtze River is the third longest river on Earth. The landscape along it is diverse, varied and changing. Luxury cruise is the best way to explore Yangtze, so that you can witness the highlight natural beauty – the famous three gorges.
Shangri-La – a Mysterious Land of Peace & Natural Beauty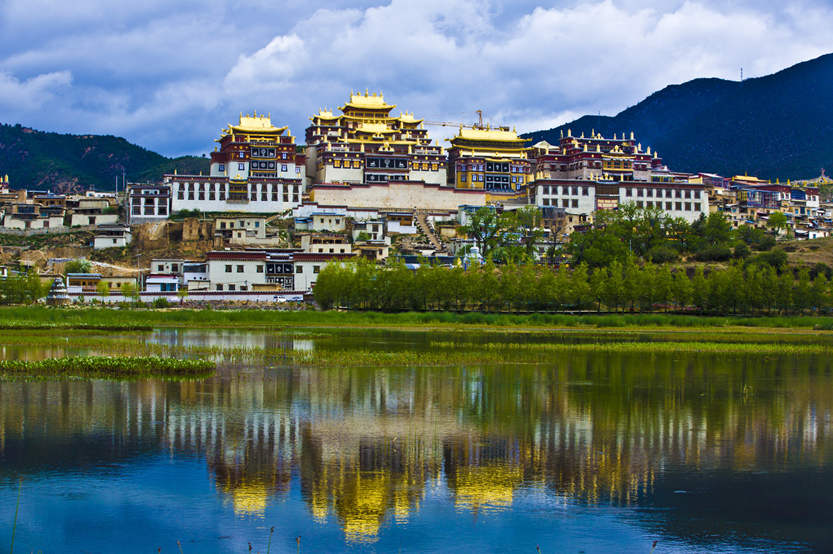 In his novel The Lost Horizon, James Hilton first described a place of eternal peace and tranquility far away in the mountains of the East that is called Shangri-La. One of the remotest places in China, Shangri-La is nestled between mountains and right at the center of the UNESCO-listed Three Parallel Rivers of Yunnan Protected Areas. Travel further deeper of Shangri-La to Meili Snow Mountain, you will witness gorgeous wildness of nature all along.
>> 12 Days Yunnan West Wildness Tour to Lijiang & Shangri-La