Last week, I enjoyed my fantastic tour to Xian & Dunhuang including Zhangye, to explore a part of Ancient Silk Road and the customs of northwestern China. It's an amazing and unforgettable tour with various top attractions and activities. Now I can't wait to share you some of my travel tips!
Recommended China Ancient Silk Road Tour:
11-day China Silk Road Train Tour
12-day Essence of the Silk Road Tour
15-day Silk Road Adventure at Soft Grade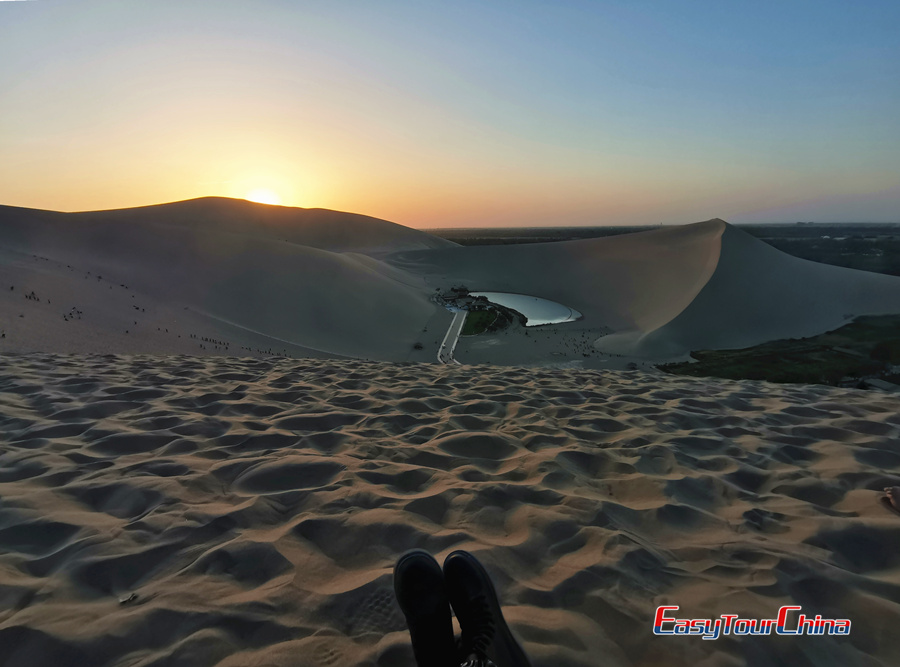 How Is the Transportation?
I started my tour from Xian alone; taking flights or bullet train are both convenient to get there. In Xian city, I had a self-driving tour; if you know the city well, public transport is also recommended. But if you are not, booking a private car will be more saving time and convenient, and it will be cheaper than taking a taxi. Then I flew to Xining to find my tour-mates. Since it's too far between Dunhuang and Zhangye (around 595km), we booked a car for visiting and enjoying the view on the way. If you drive to Dunhuang like us, you will find how the landform turn from massif to grassland, Gobi and oasis.
If you want to save time, bullet train from Xian to Zhangye and Dunhuang, or train to Dunhuang are both available. It takes around 4hrs from Zhangye to Dunhuang by bullet train, or around 13hrs from Xian to Zhangye.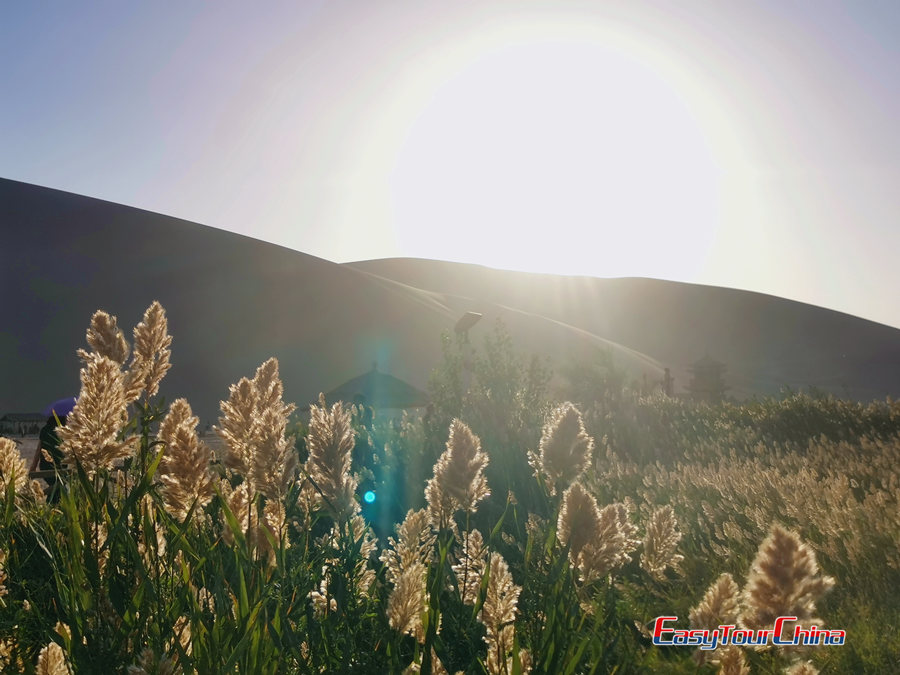 What to Experience?
●Xian
In Xian, Terra-cotta Army Museum, Old City Wall, Shaanxi History Museum and the Big Wild Goose Pagoda are the places you can't miss. You can know the history and prosperous culture of Tang Dynasty here. If you have time, you can also have a food tour in the Muslim Quarter, these Moslem foods are different from other area, full of Chinese style!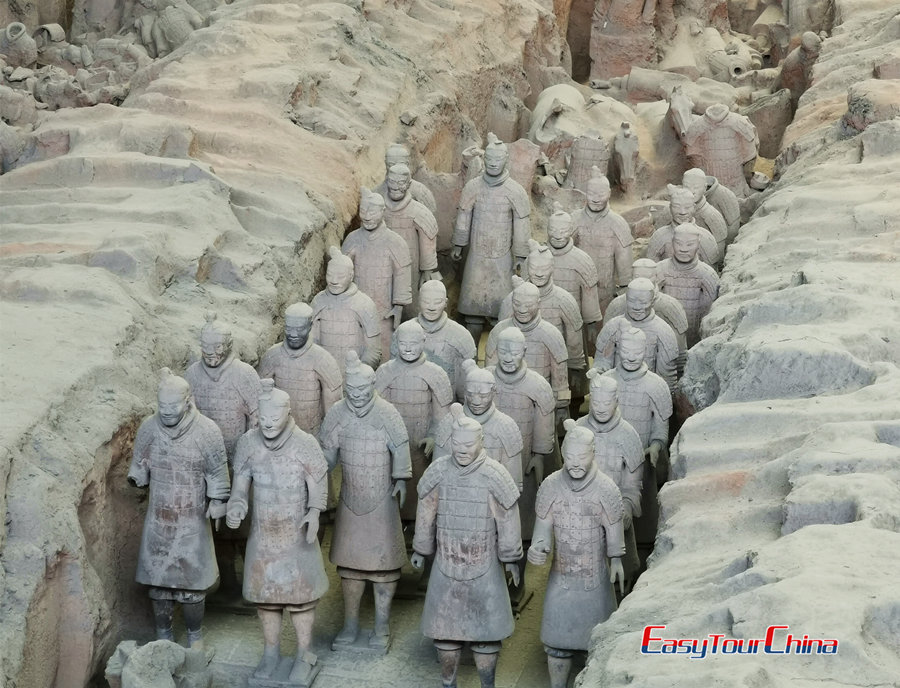 ●Zhangye
The must-see site in Zhangye is Zhangye Danxia Landform Geological Park. It's also called "the rainbow mountain", which is caused by wind and water erosion. The park keeps one of the best & richest Danxia landform in China, we all overwhelmed by the magic power of nature.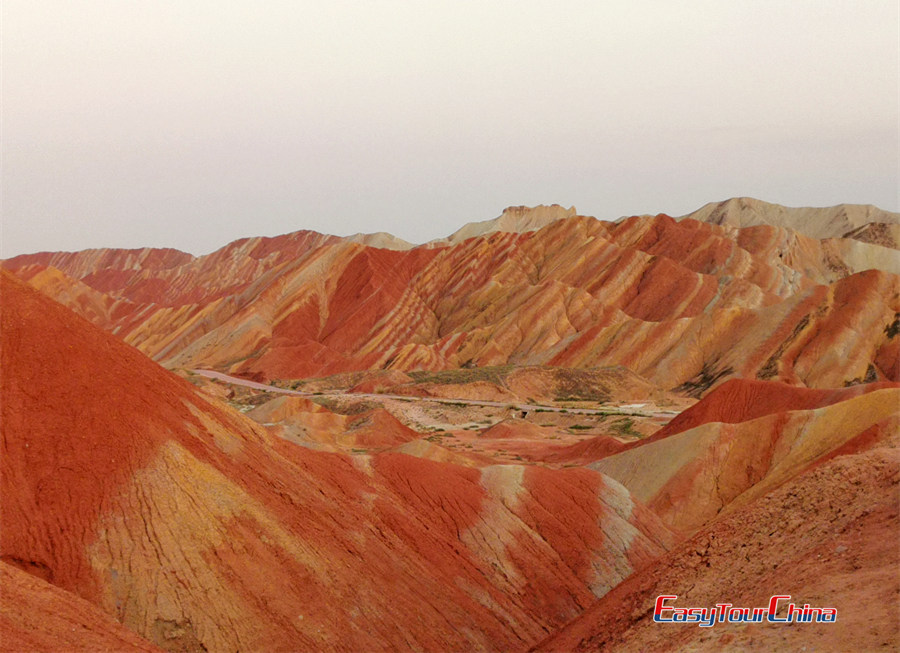 Dunhuang is full of Silk Road & Desert Culture. We spend 2 days here. On the first day afternoon, we went to the desert and did some activities like sand-sliding, desert kart, camel riding, etc. We can't stop loving them. Then we camped and enjoyed the amazing starry sky in the desert. What a wonderful night!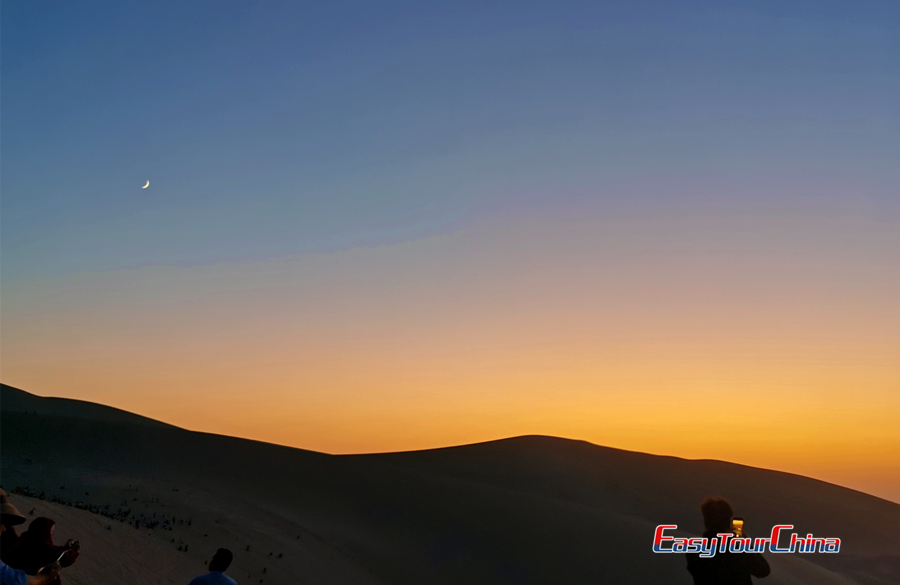 On the other day, we visited the Mogao Grottoes and the Singing Sand Dune & Crescent Lake. We learnt the characteristics of murals in different historical periods in Mogao Grottoes, the delicate murals are very impressive; we also knew the history about how to save these relics, the efforts of generations of professors are touching. Crescent Lake is the oasis in the Singing Sand Dune, I walked along the reed and then climbed the dune. It's hard for me climb to the top, it took me around 0.5hrs to get there. But it will be easier to climb the sand dune without shoes. The sunset are also impressive.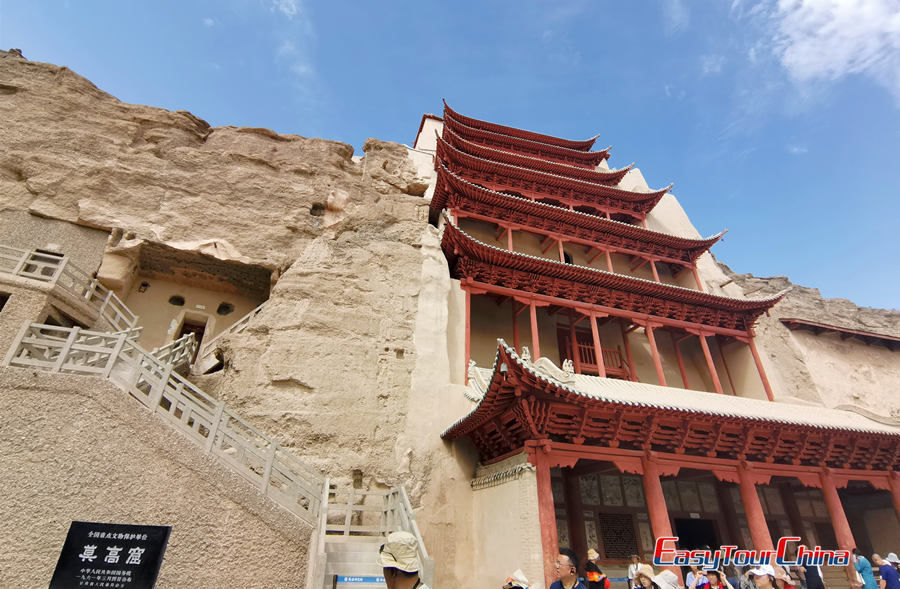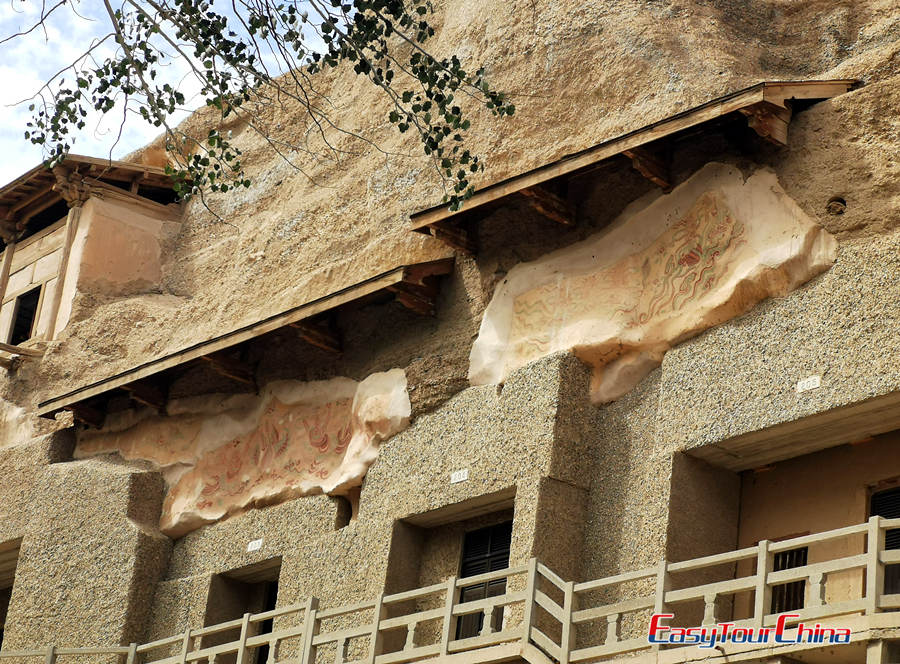 How Is the Weather?
It's the first week of September, it's still hot in Xian, it was around 33℃ in the day; wearing T-shirt is suitable.
Zhangye and Dunhuang of Gansu Province are the same, but it was cooler at night, around 25℃; you can add a shirt or jacket outside.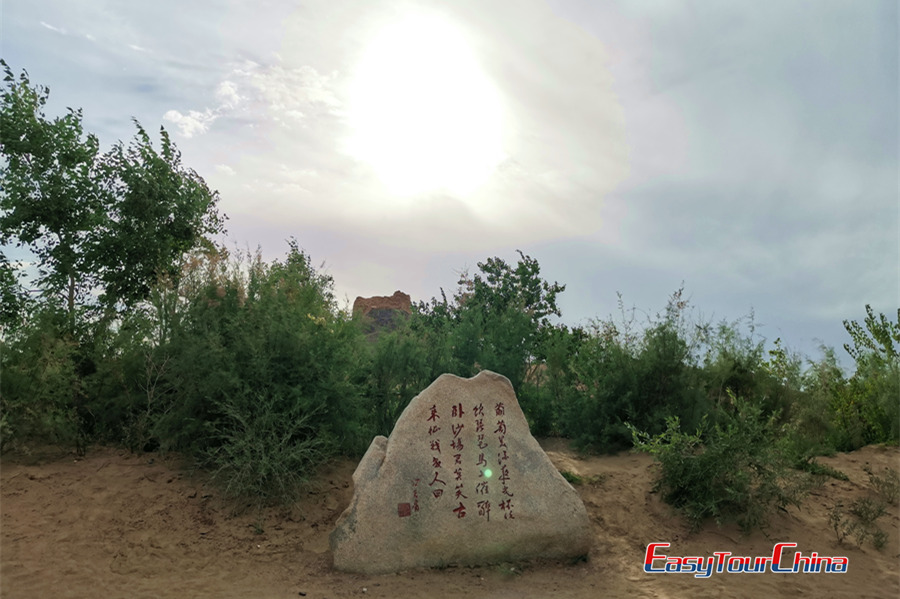 What to Pack?
●sand-proof phone shell and dust mask. If you want to visit desert in Dunhuang, you'd better bring a sand-proof phone shell and dust mask. Not for sandstorm, just to protect you and your phone from sand when you doing sand activities.
●Sunglasses, hat and sun cream are also necessary. The ultraviolet radiation in desert areas is very strong.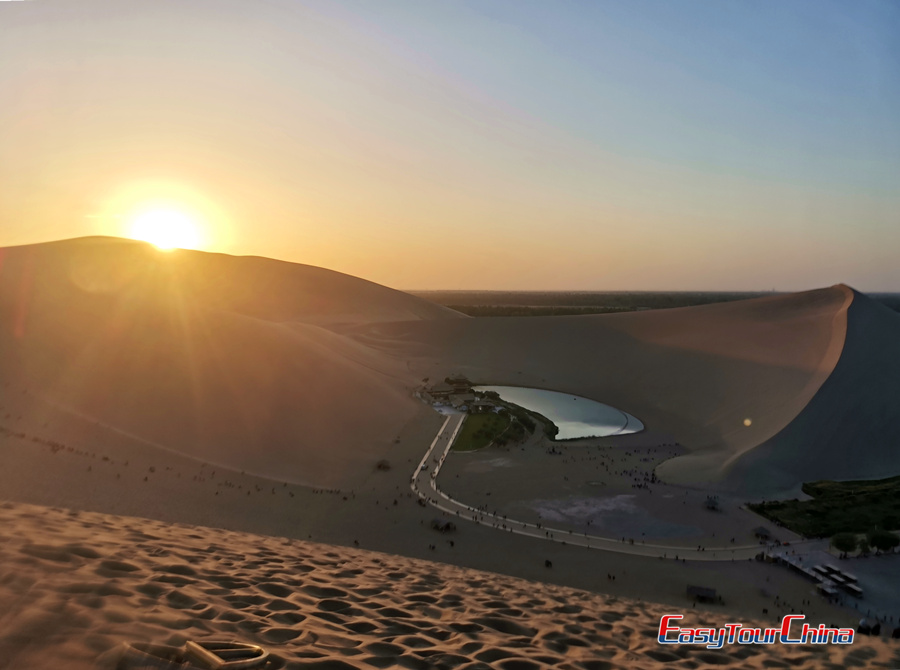 Food & Drink
There are many Hui people living in the northwest of China, they believe in Islam, so Moslem food came into our table for every meal! In Moslem diners, you couldn't bring your own snacks or food here in case that there is something that against the religion rules inside your food. And you are not allowed to smoke and drink alcohol here, but dairy products are much recommended. Zhangye and Dunhuang are close to some pasture of Qinghai Province, so the dairy products are really fresh and good-taste!
Dunhuang is close to Xinjiang Province as well, so you will have chance to taste some Xinjiang food on this tour, like Big Plate Chicken, Roast Lamb…