Traveling with wheelchair can be frustrating, especially in a country like China, where the accessible infrastructure is still needed to be significantly improved (the upcoming 2022 Winter Olympics and Paralympics is sure to benefit the accessibility). Nevertheless, with some preparation, wheelchair users are able to accomplish a safe and enjoyable journey in China - whether you're doing an airline travel or a high speed train travel.
Read this article, based on the experience of a disabled traveler who has taken dozens of flights in seven years with an electric wheelchair, which sums up some practical tips for travelers who will fly with a power wheelchair in China. With the useful advice, you can make your air travel in China as smooth as possible.
>> See our recommended guided accessible China tours for people with disabilities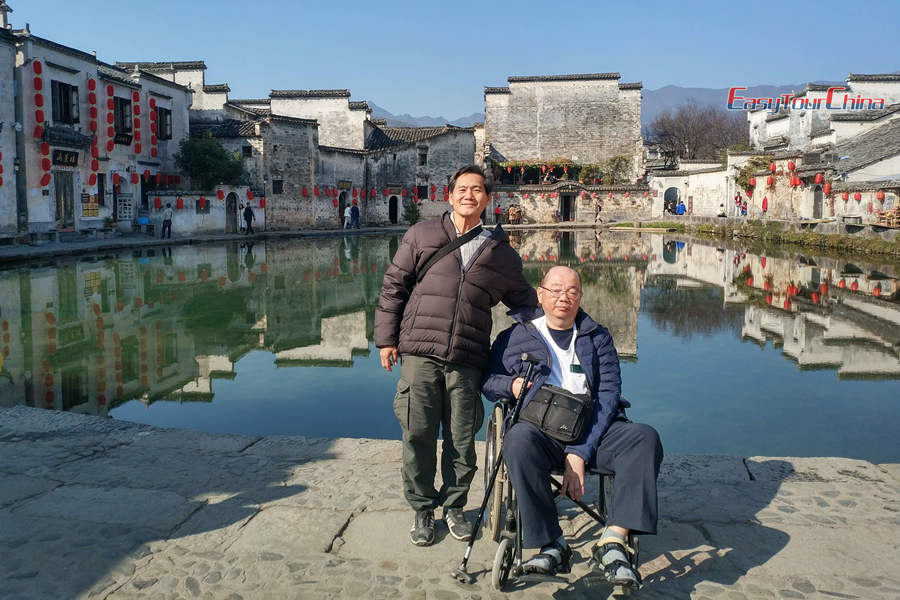 Can I take my wheelchair on a plane in China?
Yes, a disabled passenger can take his/her wheelchair into the plane, but he/she need apply for the service ahead of time. Different airlines have different standards for carrying electric wheelchairs on airplanes, and even in the same airline, there is often no uniform standard.
What kind of service needed for passengers flying with electric wheelchairs?
Understand the process - how wheelchair users get on a plane.
1. When applying for wheelchair service when booking tickets, you should generally note the type and size of wheelchair you use. Since electric wheelchairs will be checked as luggage, there are certain requirements on the size and weight of the checked electric wheelchairs. For safety reasons, you also need to know the battery information (most airlines currently prohibit electric wheelchairs from getting on an airplane if their battery capacity is above 160Wh) in case they catch fire or explode. However, not all airlines in China can let passengers apply for wheelchair service during the booking process, and if the wheelchair option is not found in the booking system, they need to make a phone call to make a reservation.
2. Arrive at the airport at least two hours in advance and check in. Generally, foreign airports have a wheelchair passenger service desk, while in China wheelchair users usually check in at the business class counter. At this time, the staff of the service desk will check the medical equipment the passengers are carrying, handle the electric wheelchair consignment, and ask whether they need a wheelchair in the cabin, and then contact the ground staff to change for an airport wheelchair. Check-in can be a hassle if wheelchair services are not booked in advance.
3. The ground crew will be responsible for transporting wheelchair passengers to the boarding gate and arranging priority boarding.
4. Passenger need to change for an in-flight wheelchair at the cabin door. In-flight wheelchair is usually placed inside the aircraft and is also required if the passenger need to use the bathroom during the flight.
5. Moving a passenger from a wheelchair to a seat requires the assistance of two staff members, one who holds the passenger's calves in front and the other who puts his hands under the passenger's armpits in the back, then holds the passenger's arms back to avoid touching sensitive areas such as the chest. It also makes it easier to move passengers to their seats.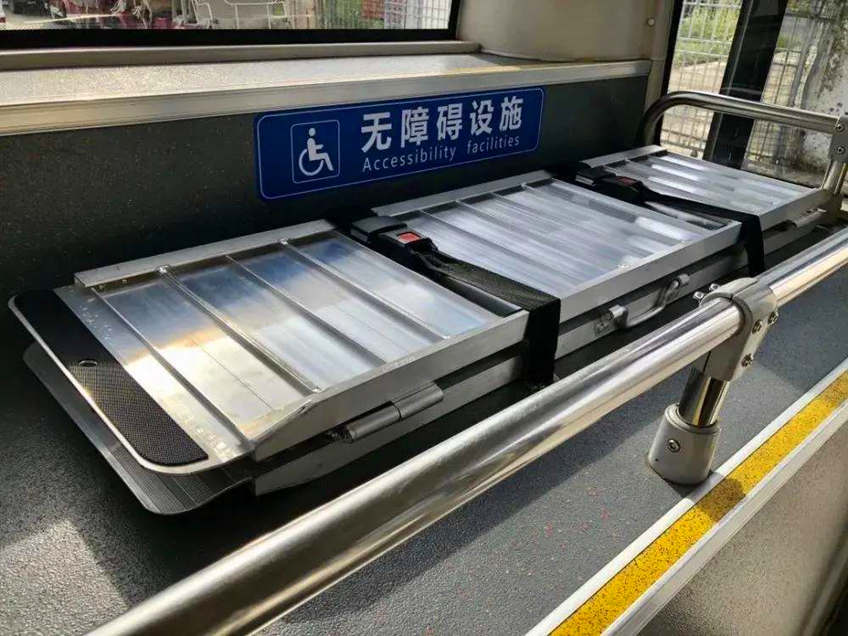 ty

6. Wheelchair passengers have to wait until the last person to get off the plane. It is also necessary for staff to move passengers to wheelchair in the cabin and then change them to airport wheelchairs at the cabin door. The ground crew then takes the passenger to his/her own wheelchair.
Note: If the plane is not parked at the gate and a shuttle bus is needed to reach it, the ground crew will need to arrange a wheelchair-only shuttle bus to take passengers on board. Special equipment is also needed to transport the motorized wheelchair into the baggage compartment. However, many airports in China's second - and third-tier cities, such as Nanjing Lukou Airport, there may be not such facilities. Then the passenger has to discuss with the crew and find a solution.
Comparison between the airline wheelchair service in developed countries and in China
To avoid the problem of disabled passengers not being able to get off the plane, the American solution is to provide the best possible facilities for wheelchair passengers to board and disembark the plane. In addition, service industries in Europe and the United States invite professionals to train employees on how to properly treat disabled guests and raise their awareness of disability rights. In China, in addition to the backward facilities, the biggest problem is the lack of awareness of the equal rights and interests of the disabled.
A Chinese wheelchair lady living in San Francisco said, "I think the difference between flying abroad and flying in China is that when you check in in China, you have to constantly talk to the staff and remind them, so that they know what to do. My experience is to go to the airport one hour earlier, and tell the counter staff what wheelchair I want and what help I need, then relevant staff will give me appropriate resources."
Do airlines in China charge extra for wheelchairs?
From the perspective of disability rights and anti-discrimination, airlines and airports are obliged to provide reasonable facilities for passengers with disabilities without charging fees. In China, airlines also offer this special service for free.
But there was a story happened to our guest who shared his experience in this article. He had a problem flying with Scoot, a Singaporean low-cost airline, from Singapore back to Nanjing.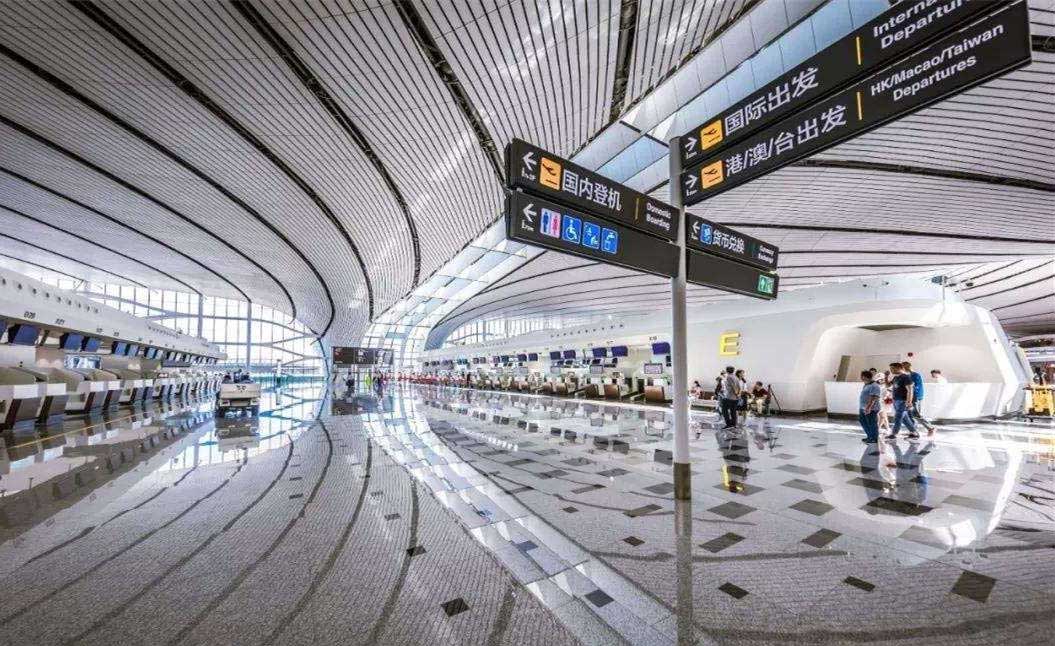 "First I went to board the plane early in the morning only to be told it would be six hours late." He said, "When checking in, the staff asked me to remove the battery of the electric wheelchair before I could check in. However, the battery of my wheelchair is fixed and installed in the wheelchair. I told them my wheelchair couldn't be removed, and I didn't know how to remove. Also I told them that the wheelchair was sophisticated medical equipment, very expensive. It may cause damage if a non-professional person attempted to dismantle. And if so I would have the right to claim. Earlier, I had turned off the battery and flown in from Barcelona with no problem. However, the Scoot staff threatened that if I didn't let them touch the wheelchair, I would never get on the plane, and they wouldn't be responsible for the damage to my wheelchair. It was an affront to my dignity! But in order to get on the plane, I had to give in and let Scoot staff take apart the back cover of my wheelchair. What was worse – Scoot charged me extra fee – 37USD for service fee and another 132USD for cabin wheelchair." "By far, I've never come across anything like it in any other country or in China." Our guest concludes.
Above is the experience of a disabled person flying with an electric wheelchair in China and other counties, with very useful tips and advice, hoping to be helpful to other people who will take air travel in China with power wheelchair.
Further reading: