Tours to China from Denmark
See the modern and ancient China your way with Easy Tour China, it's our experience that makes yours. We offer a wide range of enjoyable holiday packages for visiting China from the Kingdom of Denmark.
Where to Apply for China Visa?
To make your trip to China an easy and pleasant one, you are kindly advised to consult the local Chinese Embassy or Consulates-General first for the tourist visa. They will readily help you go through the necessary procedures. We also hope you may find the following info helpful.
◎ Embassy of the People's Republic of China in the Kingdom of Denmark
Address: Oeregaards Alle 25, 2900 Hellerup, Copenhagen, Denmark
Tel: +45-39460889
Fax: +45-39625484
Office Hours: 09:00-12:00, 14:00-17:00, Monday-Friday (except holidays)
Email: mail@chinaembassy.dk
Website: http://dk.china-embassy.org/eng/
Visa and Consular Office
Address: Oeregaardsvaenget 5, 2900 Hellerup, Copenhagen, Denmark
Tel: +45-39460877
Fax: +45-39460878
Office Hours: 09:00-12:00, Monday-Friday (except holidays)
Email: consular@chinaembassy.dk
◎ CVASC in Copenhagen
China Visa Application Service Center (CVASC) is responsible for receiving visa applications of ordinary passport holders for visiting mainland China. The Center collect visa fees on behalf of the Embassy and returning passports with Chinese visa approval to applicants. Postal service for visa applications is available.
Meanwhile, the Consular Section of the Chinese Embassy in Denmark will only receive visa applications from diplomatic or (official) service passport holders and Hong Kong/Macao visa applicants. The Consular Section of the Embassy will not accept visa application sent by post.
The Detail Information for CVASC:
Address: Classensgade 34, 2100 Copenhagen Oe.
Tel: +45 70209308
Fax: +45 35250099
Email: denmarkcenter@visaforchina.org
Business Hours: 09:00am -16:00pm (except on public holidays)
Submission: 09:00am -15:00pm (rush applications should be submitted before 14:00 noon)
Collection: 09:00am -16:00pm
Website: http://www.visaforchina.org/CPH_EN/
CVASC has no involvement in the visa assessment and decision-making process. The Chinese Embassy reserves the right to approve or reject visa applications, to decide the type of visa and validity period to be issued, the duration of stay and number of entry based on China's relevant laws and regulations. The Chinese Embassy also reserves the right to request the applicant to provide additional supporting documents or to come to the Embassy for an interview.
The Best Way to Book Air Tickets for Your China Trip
Based on feedback from our Danish guests and our own travel experiences, we've found the following online search engines to be very helpful for investigating and ticketing airfare to and from each of our trips.
http://www.airchina.com.cn/en/index.shtml
http://www.lufthansa.com/dk/en/Homepage
https://www.expedia.com/Flights
http://www.farecompare.com/flights/Beijing-BJS/Copenhagen-CPH/market.html
http://www.wego.com/flights/dk/cn/cheapest-flights-from-denmark-to-china
What about drinks?

A: Local tea is commonly served with meals and there is a variety of soft drinks, local and imported beers and wines available for purchase. You should not drink the tap water, bottled water is inexpensive and readily available. If you like a 'cuppa', you may like to bring along a small supply of tea bags, coffee and milk powder. Most rooms have electric jugs or thermos flasks of boiling water to make hot.
What are the toilet facilities like on tour?

A: All of our hotels have western style bathrooms and toilets. Obviously in the more remote areas, they may be a little more basic, but clean and simple is common. Whilst sightseeing, toilet facilities at restaurants and local tourist sites can vary and we would recommend that you carry tissues, wet wipes or disinfectant gel with you, "just in case".
What should I pack?

A: Casual clothing is appropriate at all times although clothes that are too revealing are still frowned upon in all over China. Try to pack lightly as your trip may involve an amount of personal baggage handling as porters are often not available except in larger hotels. For security reasons it is essential that your baggage can be locked whilst during air transportation between cities. At times, you may not be able to check into your hotel room immediately or be able to access your main bags. To ensure your comfort, a change of clothes in your hand luggage to coincide with local weather conditions is always handy. All personal toiletries should be taken with you and small packets of tissues or wet wipes are recommended. A small medical kit containing medication to alleviate common ailments is suggested.

Clothing suggestion:
| | | | |
| --- | --- | --- | --- |
| Season | Month | Temperature ( F) | Suggesting Clothing |
| Spring | Mar - May | 50 - 71.6 | Western suits, jackets, sports coats, woolen jackets, long sleeve shirts and travel shoes |
| Summer | Jun - Aug Above | 71.6 | T-shirts, short sleeve shirts, skirts, sandals, caps, rain wear |
| Autumn | Sep - Nov | 50- 71.6 | Western suits, jackets, sports coats, light woolen sweaters, rain wear and travel shoes |
| Winter | Dec - Feb | Below 50 | Overcoat, thick woolen sweaters, lined coats; In northern China, cap, gloves and cotton-padded shoes are required |
What credit cards can I use?

A: At present the Bank of China accepts Master, American Express, Dynasty, Visa, JCB, and Diners Club cards. Travelers may use these cards to draw cash over the exchange counters in China's banks, make purchases or pay bills at large department stores, restaurants and hotels in more than 100 major cities in China. A surcharge of 2% is always charged for card transactions.
Where can I get consular assistance?
A: You can obtain consular assistance and further consular information at the following addresses:
◎ Royal Danish Embassy in Beijing
Address: No. 1, Dong Wu Jie, San Li Tun, Chaoyang District
Postal Code: 100600
Tel. (+86)10 8532 9900
Fax: (+86)10 8532 9999
Working Hours: 09:00-17:00, Mon.-Fri.
Email: bjsamb@um.dk
Website: http://kina.um.dk/en.aspx
Visa Office
Tel: (+86)10 8532 9937
Fax: (+86)10 8532 9936
Office Hours: 09:00-11:00, Mon-Thu. (Except Public Holidays)
Note: For enquires about visa affaires, please call between 14:30-16:30 in working days

◎ Royal Danish Consulate in Chongqing / Trade Commission of Denmark in Chongqing
Address: No. 1 Metropolitan Tower, 31/F, No.68 Zou Rong Lu, Yuzhong District, Chongqing, 400010
Tel: +86-23-63726600, 63725280
Fax: +86-23-63725160
Office Hours: 09:00-17:00, Monday-Friday
E-mail: chongqing@dtcchina.dk
◎ Consulate General of the Kingdom of Denmark in Guangzhou
Address: Suite 1578, China Hotel Office Tower, Liu Hua Lu (Liuhua Road)
Postal Code: 510015
Tel: (+86)20 8666 0795
Fax: (+86)20 8667 0315
E-mail: cangkl@um.dk
Office Hours: 9:00 - 17:00 (Mon. - Fri.)
◎ Consulate General of the Kingdom of Denmark in Shanghai
Address: Room 701, Shanghai International Trade Center, No.2201, Yan'an Xi Lu (Yan'an Road West)
Tel: (+86)21 6209 0500
Fax: (+86)21 6209 0504
E-mail: shagkl@um.dk
Google Search
Find something useful to you at Easy Tour China website.
It is easy to see why Wulingyuan is proclaimed to be the setting for the movie Avatar. The spectacular sandstone peaks and the lush vegetation make it seem like a paradise on earth.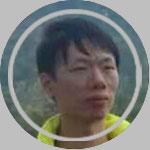 Max
Travel Specialist