For the average Chinese people, the common dream is that they can climb mountains when they are eighty, walk when they are ninety, and self-care themselves when they are a hundred years old. According to official statistics, it was estimated that by 2020, the number of people over 60 years old in the country would increase to about 255 million, accounting for about 17.8% of the total population. For the huge retiring population, what type of life do Chinese lead in the city currently? This article will give you some clues.
Retirement means a loss of identity to some people. How to start a new phase of life and enjoy the golden years is a question to all the retirees. Reasonable arrangement of daily life after retirement is the key to improving the quality of later stage of life physically and psychologically.
>> Take best China senior tours to experience the real elderly and retiree life in China
Unlike the western countries, China has long been a populous country, emphasizing on collectivism. After retirement, many group-oriented people choose to participate in the following four popular activities, which help them go through the early stage of retirement anxiety:
Exercise
A good health means better quality of life and long life expectancy. After retirement, people can have more time to look after their own body. Moderate intensity aerobic exercises can reduce the health risks and maintain fitness. In the morning, or in the early evening, you will see many senior people doing exercises in the park or by the river, like playing Taichi, jogging, walking dogs, playing ping-pong, etc.
Square dancing
Chinese square dancing (Guangchang Wu) is an exercise routine performed to music in squares, or parks. It can be regarded as a kind of physical exercise, only popular among middle-aged and retired women, which also involves social connections. Participants don't have to know each other at the beginning, while after a few days they will know each other very well and become good friends. After paying the tiny monthly fee to the organizer (or no fee), people can simply join the group and dance together in the open air. It has been estimated to have over 100 million frequent practitioners in this country.
Travel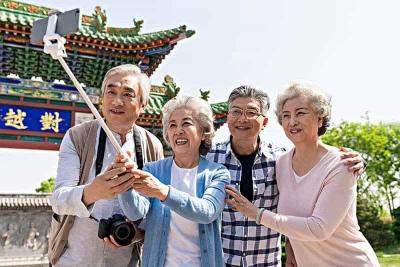 In China, the retirees are regarded as those who have time and money, which allow them to travel around. In the cities, it is very easy to find the travel products designed for seniors. They usually take the group tours, either in couples or with families or friends. Nowadays elderly travelers from China can be easily seen at every corner of China and the world as it is believed that traveling can improve mental, emotional and physical health of the senior people.
>>Top Destinations in China for Seniors and Retirees
Playing Majhong
As a traditional and popular game in Chinese society, Mahjong playing is a great low cost leisure time activity among seniors, which has its advantages in nurturing social interaction and mental training, while requiring little space and no physical strength. It was first reported in 2006 that playing mahjong can significantly improve the cognitive function of patients with dementia. In China, it is a widely played game among seniors, especially in the south part of the country.
>> Recommended 12-day China Mahjong Tour to learn how to play mahjong and play with local seniors
Baby-sitter to Take Care of Grandchildren
Besides the four activities, Chinese grandparents also play an invaluable role in caring for their grandchildren. When the three generations live under the same roof or just in one city, the grandparents are often active in child care and household work. In many cases, they enable the smooth functioning of a high-pressure two-career family in China. Though sometimes looking after kids is quite tiring, grandparents in China think this is their responsibility and privilege. It is often heard in a Chinese family that the parents warn their adult children: if you don't have a baby quickly, we'll get too old to look after him/her.
A recent survey on elderly consumption showed that of the 2096 elderly people surveyed, 30.74% spent on daily expenses, 23.51% subsidized their children, and only 3.3% spent on their own leisure activities.
Take Mr. Gu Shao'an as an example. He is 74 years old from Wuhan, Hubei Province, and his wife's monthly pension add up to only CNY4,000 Yuan (US$615). He divides the money into six parts: 1,500 Yuan for living expenses, 1,000 Yuan for deposit, and 300 Yuan for health care, 500 Yuan as a tourism fund to guarantee an annual trip out of town; 300 Yuan as expenditure for grandchildren or other, 400 Yuan as social expenses, he commented: "Although our pension is limited, based on the good plan, we have been to 16 other provinces and have gone abroad 4 times for holidays".
Another story is about 67-year-old Mrs. Shen (widowed). After she retired from a middle school in Chengdu nine years ago, she moved to Chongqing to live with her son.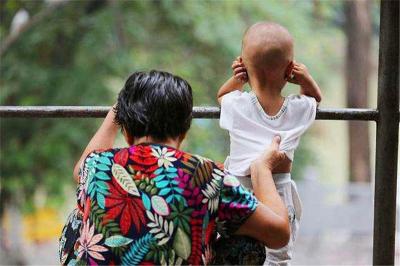 When her son was about to get married, she sold her apartment at the cost of CNY300,000 (US$46,155) in Chengdu and paid a down payment of CNY150,000 for her son. In order not to so unfair, she also gave her two daughters CNY50,000 each, and also bought insurance plans for their son and daughter.
But her son and daughter-in-law changed jobs one after another, and had a baby at the same time, so the pressure of monthly mortgage payment fell on Mrs. Shen. Then all the CNY400,000 she saved before was used up within two years for her children and grandchildren. Mrs. Shen said that her retirement pension was nearly CNY4,000 a month, but now she had to live from paycheck to paycheck. This is what happened in some Chinese families. The seniors save every penny to support their children, while they themselves lead a frugal life.
Typical daily life of retirees in China
6:00 Get up
6:30-7:30 Morning exercise
7:30-8:30 Breakfast
8:30-9:30 Shop the food ingredients at market
9:30-11:00 Break
11:00-12:00 Prepare the lunch
12:00-12:30 Lunch
13:00-14:30 Siesta time
14:30-17:00 Leisure time, reading books, watching TV, or other hobbies
17:00-18:00 Prepare the dinner
18:00-18:30 dinner
19:00-21:00 Walk the dog or do some exercise
22:00-22:30 Go to bed
This time table works only for the retirees who don't need to look after their grandchildren, otherwise, one of the grandparents is supposed to pick up the kid at a younger age at school/kindergarten on foot or by electric scooter/car. For those empty nesters, their children live in another city or out of the country, they don't meet each other very often. Many retirees keep a pet as companion at home, mostly dogs. This is why the pet industry has been growing drastically all over the country in the past 10 years.
You may also be interested in:
Leave a Comment