The Experience of Seeing a Doctor in the Chinese Hospital
The Experience of Seeing a Doctor in the Chinese Hospital
The health care system in China witnessed dramatic changes after the founding of New China, especially in the recent 20 years. You can see the average life expectancy of the Chinese is 77 years old in 2018, increasing from 35 years in 1949. Infant mortality rate and maternal mortality rate have dropped greatly in the same period.
Since 2014, 4G technology has been widely applied in the country, then 5G was launched in late 2019. Some hospitals in big cities began to adopt the new technologies to improve their services and assist the patients.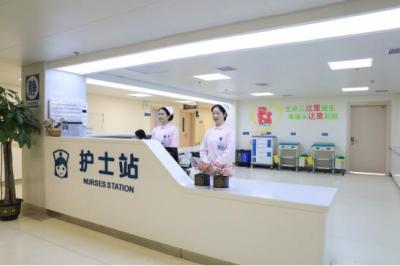 I haven't been to hospital for a while. In my old memory, local hospitals were always busy, bustling and a bit noisy; patients sit on painting-shedding bench on each side of the dimly lighted corridor, waiting for the nurse to shout out their register number. I don't quite like the atmosphere there. But early this year I went to see a doctor in a public hospital. My negative impression of local hospitals was definitely overturned.
Nearly 10 years ago, when my daughter was very young, we intended to take her to see a well known doctor at a TCM hospital (Traditional Chinese Medicine). I had to get up before 6 am and go to the hospital to wait in a long queue as some people already had arrived there around 4 or 5 am. Only in this way could I register and get an appointment ticket of that doctor. If it was early, then I would go back home after registration and take my daughter to the hospital at a proper time according to the ticket. While if the patient didn't have any preference for a doctor, things could be easier.
Based on the previous experience, I had been reluctant to go to hospital. Instead, I would prefer to visit a familiar clinic, asking the doctor to prescribe some herbal medicine for me. There is no need to wait, usually just within 15 minutes, I can take 3 packs of herbal medicine back and decoct them at home. But now the situation has been changed. On the Wechat APP people can register and make an appointment with the doctor you like via your mobile phone.
Progress and achievement
Most of the big public hospitals in the cities have an official account and/or an applet on Wechat. Things are getting much easier now. At first, people need to register his/her account with full name, ID card number and contact number on Wechat applet of a certain hospital. They can also set up an affiliate account for their children or seniors who don't use smart phones. Then through the applet in Wechat patients can make an appointment at their preferred time. Then it is required to pay a small amount of registration fee, usually 10-100 Yuan (US$1.5-15) depending on the doctors' qualifications: attending physician, associate chief physician, chief physician and expert chief physician. In big cities, the registration fee might possibly be higher than those of the same level in smaller cities. Another merit of the online reservation system is that you can easily find out the list of doctors in the specific department of that hospital, review all the introductions of them, and select a favored time to see your favored doctor.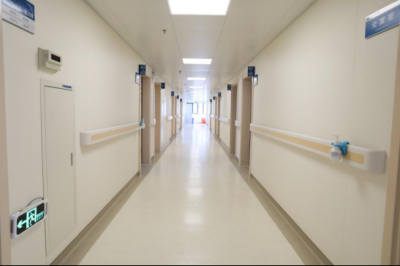 Some people from other countries may say this is quite normal. But this is in China, the most populous country in the world. Without the online reservation system, it would be very time-consuming and tiring for the patients. People were always anxious whether it would be too late to get the registration ticket. So many people have to go to the hospital as early as possible. Once arriving at the hospital, you have to wait in a long queue to register, and you have no idea of which doctor is more suitable to your case. A physician would be arranged to you at random as usually more or less 4-5 of them work at the same time in different consulting rooms of a certain department. You were also required to keep a medical record book with you. If not, then buy a new one. After you got a registration ticket, then walk to the specific department. You were required to wait again at waiting lounge or by the corridor, until the nurse announced the ticket number and patient's name. Then you were allowed to meet the physicians. This is the traditional way of seeing a doctor in hospital.
With the system, patients don't have to spending much time on queuing for the registration. After you make an appointment on Wechat applet, you are not in a hurry to go to hospital, and will surely see the doctor. There is no need to keep a medical record book with you now. Upon arrival, patients simply scan a QR code on the wall or on the desk of Nurse Station to reconfirm your registration. Then wait at the lounge until the automatic call system announces your number. Based on my recent experience, most of the hospitals have renovated and upgraded their facilities and amenities. So everywhere is cleaner and brighter indoors. Patients feel more comfortable in such an environment.
After the consultation, the physician prescribes some medicines. Patients can go to the charge counter to show the cashier a QR code automatically generated in your account when they registered a personal account on Wechat applet. After scanning, then the cashier can see the bill in the system. For those who have medical insurance coverage, they can choose pay the bill by showing the personal QR code in their medical insurance account on Wechat, the cashier will scan it and the system will deduct the money automatically. It is very fast and easy. I don't have to take a wallet and keep some cash with me during the whole process.
The next step is to pick up the medicine at the hospital pharmacy. After the patients scan the QR code at the entrance, the system will immediately send an order to the pharmacy. In some big hospitals, robots can find the needed medicine and transfer to the pharmacists for reconfirmation. If everything is all right, then a message saying "the patient's (name) medicine is ready at a certain (No. *) dispensary counter" will be shown on the screen of the pharmacy. Patients don't have wait in a long queue to get their medicines.
With more and more new technologies applied in different fields of a hospital, we can see great strides in improving the efficiency and comfortableness of patients. In the post-pandemic period, different types of robots are used in some hospitals in charge of various jobs. There are intelligent guided robots, intelligent Medication Picking Robots, Delivery Robots, Disinfection robots, and cleaning robots, etc.
Concerns and problems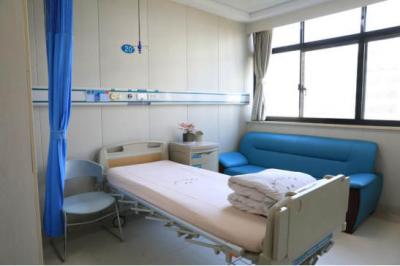 In western countries, there is a mature medical system with family physician/clinic, specialist physician/clinic and hospital. Family doctors can ensure the primary healthcare service to the most people with minor ailments. If the patients need more professional diagnosis and treatment, the family physicians are responsible for recommending the patients to a specialist's clinic or hospital. Sometimes patients have to wait for more than one or two months to see specialist doctors. The hospitals are mainly for the emergencies, hospitalization, surgery, intensive care and treatment. This is like a multi-tiered system.
While in China, it is not the same situation. In the past, the official healthcare administration had a strong hold on issuing the permits of opening private clinics. Money-driven and irresponsible physicians in smaller private medical organizations may lead to medical accidents and patient deaths. Therefore, most of Chinese people tend not to see a doctor in a private clinic unless they know him/her well. Average Chinese people would trust the government-run public hospitals. This is why all these hospitals are over-packed with patients. It is quite common to see the physicians in hospital may possibly diagnose more than 25 patients from 8:30 to 12:00am, this is just the half day's workload. From this point, we can say China has the most efficient public healthcare system in the world. If Chinese patients are told to come for the treatment or taking a gastroscopy in 2 months, they would think this is totally ridiculous.
As a matter of fact, Chinese government did realize the problems in the public healthcare system. If patients of different severity levels have all gone to the hospital to seek medical assistance, it will cause excessive consumption of medical resources, and those patients who really need urgent treatment are often not well taken care of. In 2006, the State Council enacted a new policy of "Guiding Opinions on the Development of Urban Community Health Services". The goal was that by 2010, all cities should establish an urban community health service network, which is led and monitored by the local government and healthcare administration. In principle, one community health service center can be set up based on an area of 30,000 to 100,000 residents, and smaller community health service stations/offices can also be established if needed within the tensely populated districts. In this way, part of the pressure on hospital has been relieved. But the problem is still there, not solved thoroughly.
In Chinese mindset, the first class doctors must work in big hospitals, second or third class doctors in medium sized hospitals, only those average or poor doctors work in community health service center. Therefore, medical resources in public hospital are limited: inadequate supplies of doctors, nurses and hospital beds. Experienced doctors are always in high demand in every city. To get a patient registration ticket of a certain doctor became a really profitable deal for scalpers, even though it was not allowed by authorities, and cracked down many times by the government. After the adoption of online registration, the phenomena declined considerably. Since people from the rural areas or other places may not know the new method of registration, and some others don't use smart phones in their daily life, hospitals usually release some tickets at its registration office every day. Scalping registration tickets can't 100% be eradicated in those big cities like Beijing, Shanghai and Guangzhou. In smaller cities, this doesn't happen very often.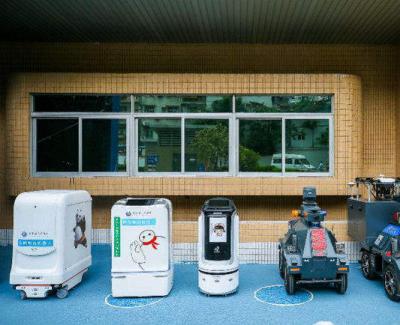 The tremendous pressure over public hospitals has caused another negative effect on the relationship between physicians and patients. Just imagine a patient spends 2-3 hours on getting the registration ticket, and waits almost half a day to see the doctor, while the doctor only spends 3-5 minutes to diagnose and prescribe. What is more, due to the low registration fee, the income of doctors from consultation is minimal considering their workload. So in China, physicians can obtain a bonus from the sales of medicines, examination and treatment. All patients are required to buy and pick up the medicines at hospital pharmacy. Therefore, some patients and their relatives would feel rather frustrated and infuriated if the physician didn't heal the patient. We could see some news on different media, around the year of 2014 there were quite a number of assaults and protests to doctors and hospitals by aggrieved families of former and current patients.
Future
The good news is that the central government did attach great importance to the reform of healthcare system. Recently in July 2021, Premier Li Keqiang pledged to advance medical reform in the country, including enhancing disease prevention and increasing accessibility of medical services. The government will work hard to ease the difficulties of enjoying good healthcare services and reduce the medical cost.
Further reading:
Leave a Comment