Top Destinations in China for Seniors and Retirees
China Senior Travel Tips Top Destinations in China for Seniors and Retirees
Seeing is believing. What on earth China looks like? Many foreigners may get some confusing and contradictory information from different channels. Possibly some of the seniors have been to China in 80s or 90s of last century, a dramatic change has happened in this country since then. How did the country lift 600 million people out of poverty miraculously in the past 40 years, and make itself the second largest economy in the world now from an extremely poor country in late 1970s? This is probably a good reason that you should come to see the country again after retiring, not mention that there are so many stunning natural wonders and diverse cultural heritage on the magical land.
Whether it is your first trip to China, or a second/third journey to China, there're so many things to explore. Here below we will recommend the best senior-friendly destinations of China, which will definitely give you an overall idea of the country. For those who have been to China before, we will also include some other places in the list for your selection. And check private guided China tours itineraries for the elderly if you need.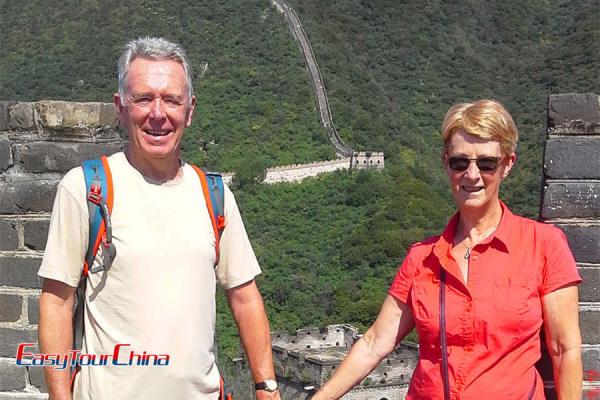 As the national political capital of China, Beijing is undoubtedly the No. 1 destination in China for senior travelers, and offer so much to see. When you first land at the brand new Daxing International Airport, 50km south of Beijing city downtown, you will be amazed by the world's newest feat of modern architecture and a wonder of engineering, opened in Sep. 2019. In the following days, you will have a chance to see the Mutianyu Great Wall (cable car is available for the elderly to save time and energy), the Forbidden City and Temple of Heaven (where local seniors usually practice Tai Chi and do morning exercise) at a slow pace. What is more, you can be invited to visit a local Beijinger's home at Hutong old quarter, and dine at the small local restaurant US President Biden once had a meal in 2011.
Compared with other big cities in China, Guilin is greener with picturesque sceneries of Karst limestone peaks and clear rivers. This is the reason why so many foreign travelers, including the senior travelers love to hang around here for a few days, especially at the smaller nearby town Yangshuo. Staying away from the bustling city, the seniors may choose to stay at a boutique hotel in the village, relax and enjoy the peaceful rural life here. For the older travelers, Yangshuo could be a perfect destination to wander around and relish a slow-paced lifestyle like local farmers.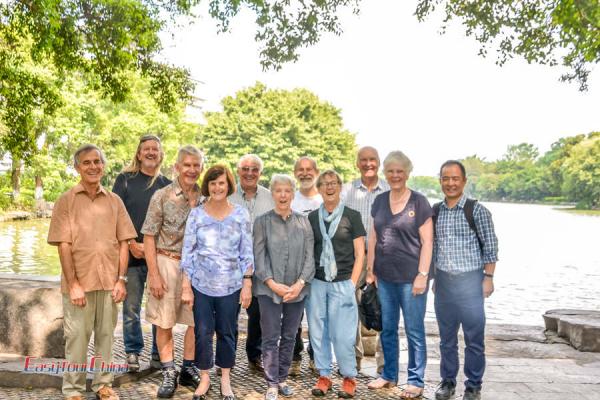 Xian
Home to Terra cotta Warriors and horses, Xian is famed for its historical significance, and another place to go for seniors. In history, Xian was the capital of 13 dynasties. Therefore, here is one of the best places to learn about the history of China and its cultural background. What is more, you will also have a chance to walk in the vibrant, bustling Muslim community at city downtown to see, smell and taste the local delicacies along the street. If you like, a family visit can also be arranged at a local's home and learn to make Chinese dumplings with them.
>> Recommended 3-day Relaxing Xian Tour for Seniors
Shanghai
Shanghai is the biggest metropolis in China where East meets West. Right here, old and new Shanghai come to play in unique and exciting ways throughout the city, from timeworn lane houses surrounded by shiny skyscrapers, to industrial-era factories converted into art galleries and studios. Strolling at the Bund or enjoying afternoon tea in a café at the former French Concession can be great experiences. Shanghai is regarded as a model of the best-managed mega-city of China, which embodies the wisdom and workmanship of Chinese people. It is absolutely worth a 2 or 3-night stay here. The city is also a gateway to other popular destinations like Suzhou, Hangshou, Nanjing and Huangshan.
>> Recommended 10 Days Highlights of China Tour for Seniors Travelers
Other Places to visit in China for Seniors
The seniors and retired can always enjoy the luxury of time and a fair amount of flexibility. You may also consider extending your China trip to other destinations suitable for elderly travelers: Chengdu, the hometown of giant pandas and City of Gastronomy;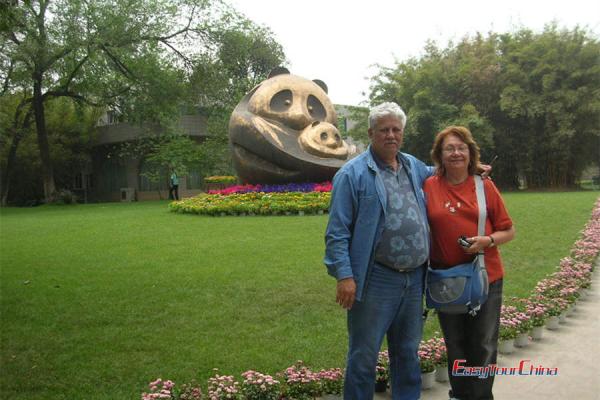 Lijiang, UNESCO Cultural Heritage Site, a lovely highland town mainly inhabited by ethnic Naxi people;
Pingyao, UNESCO Cultural Heritage Site, an ancient town featured with civil architecture of Ming and Qing Dynasties of North China, etc.
If you are planning a trip to China with the elderly, please also read our articles about the travel tips for seniors while traveling in China.
Further reading: