China Travel Tips for Students and Youth
China Travel Tips for Students and Youth
After graduation from university, or in your early career stage, you have a plan to go overseas to broaden your horizon. China can definitely be put on your bucket list. This country has been more and more widely and controversially mentioned by politicians, mainstream media, and internet influencers. Seeing is believing, why not set foot on this mysterious land to see what is going on here, and make your own judgment. China Educational Student/Youth Tours can surely enrich your life experience, which is beneficial to your personal growth.
Traveling to China is not necessarily expensive, if you can make good preparation in advance.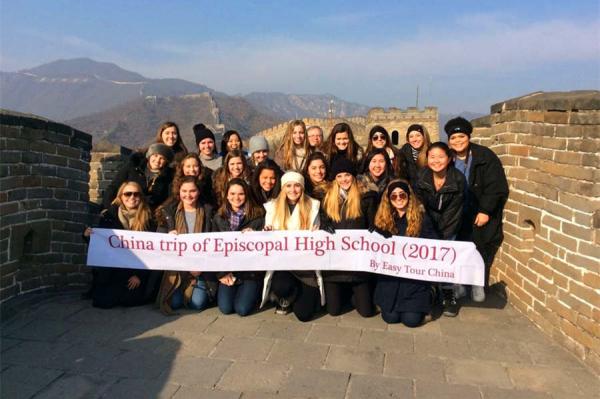 Here below are some China travel tips for students and youth should take into considerations for your next China trip:

1.China is a huge country, just as big as USA. If you have limited budget, you can think of selecting less destinations (2-3 cities) to have an in-depth journey. In this way, you can save the cost of transportation. For example, you may take the route like Beijing-Xian-Shanghai, or Beijing-Yangshuo as your first trip to China.
2.The extensive high speed rail network will facilitate your travel in this country with great convenience and at a lower cost. The use of train travel can save a lot of money on transportation.

3.Cheap travel doesn't mean you have to do the backpacking in China. Search online and find a local Chinese tour company (like Easy Tour China), which can offer you a tailor-made travel solution. The travel specialists will craft a trip that suits your needs based on your budget. You don't have to worry about the accommodation, train tickets, and visits to those attractions far from downtown. You can also have some time on your own for exploration.

4.Please note that the first week of October, and Spring Festival period (late January and February) are definitely not a good time to visit this country. The former is the national holiday, millions of Chinese people will go out for sightseeing, every tourist spot is packed with tourists. The latter is like Christmas Day to westerners, the most important family reunion time for all the people in China. It is very hard to get any train or flight tickets during the period. The train stations and airports are always full of passengers.

5.In certain areas, timing is also important. For example, If you plan to hike along the Tiger Leaping Gorge, then in July and August it is definitely not recommended to go, the park will be closed in case of stones falling from the edge of a cliff. In March and April, you might have a chance to run into a sandstorm in North China, while in the south, you may encounter the humid and rainy weather until July. In Yunnan Province of Southwest China, the period from April to June is ideal for traveling. In a vast country like China, it is not easy to have good weather in all places and all the time during your trip. Roughly speaking, September and October are thought to be the best time to visit this country.

>> 11-day China Educational Travel of Cultural Immersion & Panda Fun
>> 9-day Ancient & Modern China Study Trip for Students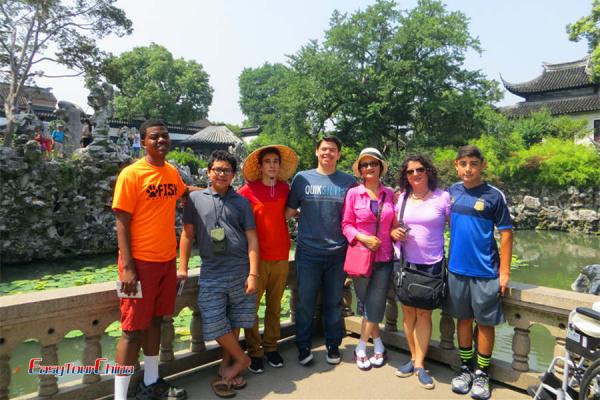 Other must-knows for the student and youth travelers before coming to China

1.International travelers from most countries are required to obtain a visa before entry into China. It's best to prepare your application at least two months prior to your trip. If you hate the red tapes and complications of application, you can hire a travel agency or visa service to handle it, which can guarantee a prompt delivery.

2.Do some research before coming to China, not only the travel guide websites, but also the social media to meet new friends, or someone who can give you valuable information and advice.

3.Language barrier is always an issue for international travelers in China. Even though the younger generations have to learn English at school, most of them can't speak well after graduation as there is no linguistic environment in this country. Mastering some short Chinese phrases at home before you come will be helpful during your trip in China. And you can also install a translation APP on your smart phone like Microsoft Translator, Google Translate, TripLingo or Waygo, etc.

4.As many websites, like Google, Gmail, as well as the social media sites like Facebook, Twitter, Instagram, etc, are all blocked in China by the firewall. Be sure to get a VPN service for your smart phone and laptop before leaving.

5.While traveling in a strange place, staying healthy is the #1 priority. Therefore, you have to be careful about the food and drinks you take. Keep warm if you travel in a cooler season or to some high-altitude regions. Make sure if your stomach can get used to the street food sold at small eateries before you taste it. Chinese people never drink the tap water, but boiled water. We suggest you can do the same, or drink bottled water, even use it for teeth brushing.

6.China can be regarded as one of the safest countries in the world. If you walk along street at mid night to find something to eat in the city, there is nothing to worry about. After the wide adoption of mobile payment and strong surveillance system in this country, many pickpockets lost their "work", therefore, we rarely see this type of unlawful activities now, especially the crimes against the international travelers. You are still suggested to keep alert and take care of your belonging like the passport, credit card, smart phone, camera and laptop.

7.For those (aged 18 or older) who like to have some fun at night, there are many fancy bars, night clubs and disco places in China. You may search online for the preferred venues that suit your taste. In big cities like Beijing, Shanghai, Guangzhou, Chengdu, you will never feel bored in the evening. Possibly in smaller non-touristy cities, we don't recommend to enjoy the nightlife unless you can go with your local friends. As there are much less English-speaking people there, it is not convenient to consume and play in those places when the locals can't understand you so well.

8.Take some necessary medication with you in case of catching a cold, coughing and diarrhea. If you travel in summer, sunscreen lotion and mosquito repellent are definitely needed. Please understand that many public toilets in China don't offer any paper, so prepare your own, and possibly a travel bottle of hand sanitizer.

9.For students and youth are visiting the religious sites or villages of ethnic minority people, please learn something about their culture and taboos. When traveling to a new place, everyone should respect the traditions and belief of locals.

>> 9-day Educational Student Tour in China - Industrial Visit
>> 7-day Educational, Culture & Adventure Student Tour in Yunnan & Guizhou

Leave a Comment