There's nothing like a road trip in China to make you discover the diversity, real life and sheer beauty of the country – eat authentic Chinese breakfast with the locals, go for a walk around the neighbourhood, sip a cup of yak butter tea beside a temple in Lhasa, and venture deep into the desert of the Silk Road by sunset. From mountains to desert to coast to intact old villages – there must be something to meet your tastes.
First, some tips for Your Road Trip in China:

Buy travel insurance. Generally it is safe to take a road trip in China. However, it is always suggested you purchase insurance for a trip, especially if it is an adventurous road trip.

There are strong ultraviolet rays in the plateau area, so be sure to bring sunglasses and sunscreen.

It is best to bring some fast food, because it is like four or five hundred kilometers drive between each place in the Qinghai-Tibet Plateau and Xinjiang. Also take common medicine such as cold medicine, in case of emergency.

How to plan a road trip in China? It is really not easy for a foreigner or foreign family. But at Easy Tour China, we'll help you find the perfect plan with English-speaking driver guide, vehicle in perfect condition for your itinerary.

1. Sichuan-Tibet Road Trip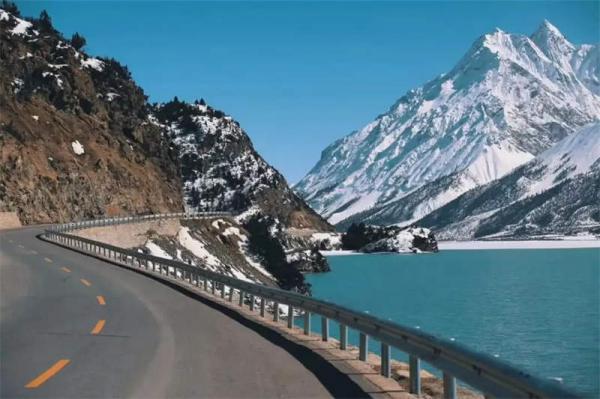 Unarguably the most beautiful road trip in China, Sichuan-Tibet highway (Highway 318) is also the most dangerous and hardest-to-build highway in the country, as it traverses the Hengduan Mountain region in the east of the Qinghai-Tibet Plateau, which is the most complex high-mountain-and-gorge area in the world.

The Highway 318 from Chengdu to Lhasa has a total length of 2140 kilometers. A road trip along the way allows you to drive up high mountains and through canyons. The natural landscapes are amazingly diverse: plateau grassland, Gobi desert, rivers and lakes, snow-capped mountain peaks...

On this beautiful road, people are hiking, pushing carts, cycling, and also doing road trips. And you can see the prayer flags flying on the roadside, the solemn mani pile at the intersection, the pristine Tibetan villages, and tunnels that are perfectly integrated into the natural landscape.

It is also a pilgrimage road for people.

Suggested route: Chengdu -- Ya 'an -- Luding -- Kangding -- Xinduqiao -- Yajiang -- Litang -- Batang -- Bamakong -- Mangkang -- Zuogong -- Bangda -- Batsu -- Ranwu -- Shangchayu -- Bomi -- Tongmai -- Nyingchi -- Bayi -- Gongbujiangda -- Mozhu Gongka -- Lhasa

Best for: Culture vultures, nature adventurers

How long: 1–2 weeks

Insider tip:

1) Do not stay at high altitude continuously for long periods of time. The nights are long, and stay as low as possible.

2) Stop running and other exercises a week before departure. When entering high altitude, do not run, jump or do not shout or get too excited.

3) Do not take shower or wash your hair. Don't drink and stay up late. Make sure you don't catch a cold.

2.The Silk Road from Gansu to Qinghai Road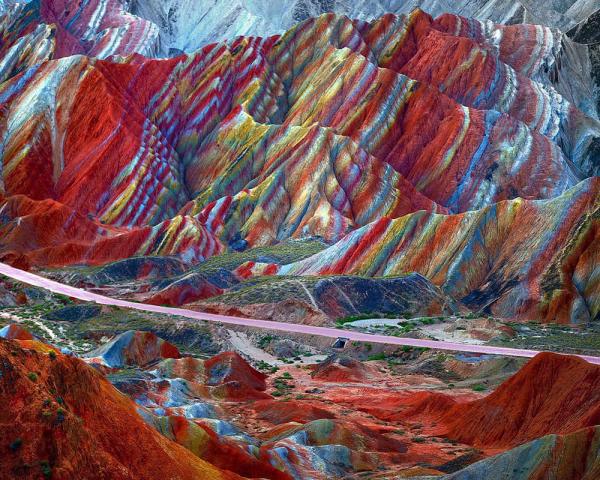 Some people say that the beauty of China is in the northwest, especially Gansu and Qinghai -- famous places on the ancient Silk Road tours. A road trip along the Silk Road allows you to escape away from the hustle and bustle of the city, and go back to nature and discover the historical sites and ruins.

Along the way there are not only plateau, gobi desert, Yandan landform, Zhangye Danxia landform, snow mountains, ancient glaciers, lakes, grasslands, but also "no man's land", ancient kingdoms, god spring, thousand-year-old temples, and magnificent Buddhist grottoes and fresco. Venture deep into the silk Road culture, ethnic culture, religious culture...

Suggested route: Lanzhou -- Xining -- Ta 'er Temple -- Qinghai Lake -- Chaka Salt Lake -- Delingha -- Dunhuang -- Jiayuguan -- Zhangye -- Qilian -- Menyuan -- Xining

Best for: Culture vultures, nature adventurers, history lovers

How long: 1–2 weeks

3. Hainan Island Road Trip for Sea Views and Coast City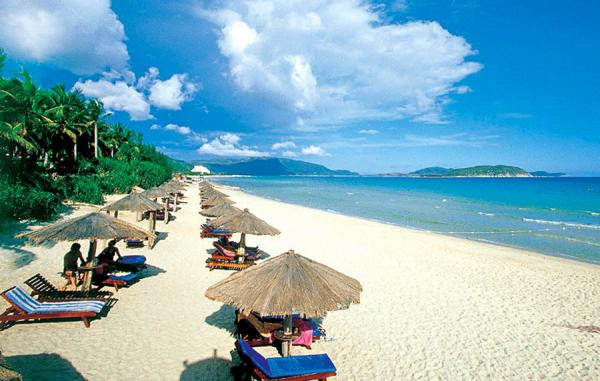 Start from Haikou, drive around the island for blue sky, sunny beach, coconut forest, and the most beautiful sea in China. Up and down the mountain road, enjoy yourslf the Li minority culture, Hainan cuisine, island golf. A Hainan Island Road trip is all about being relaxed, happy and refreshing.

Suggested route: Haikou -- Danzhou -- Baisha -- Wuzhishan -- Sanya -- Xinglong -- Boao -- Wenchang -- Haikou

Best for: family, couple

How long: 1 week

4. Xinjiang Road Trip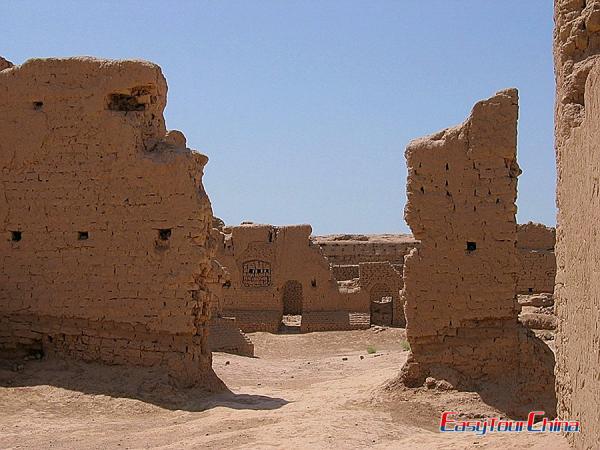 Xinjiang is blessed with diverse natural beauty and definitely deserves a road trip. In the middle of the Gobi, along the foot of the Altai Mountains, drive all the way west for 2200km to discover snow mountains, immense desert, the silky rivers flowing all the way into the Arctic Ocean, the Kazakhs with herds of cattle and sheep gazing, and the enchanting sunset glow above Colorful Beach.

Suggested route: Urumqi -- Qingshui River -- Yining -- Zhaosu -- Tekes -- Kalajun -- Xinyuan County -- Nalati -- Bayanbulak -- Baluntai -- Turpan -- Urumqi

Best for: Culture vultures, nature adventurers

How long: 1–2 weeks

5. Anhui Road Trip for Huizhou Old Villages, Architecture, and Real Life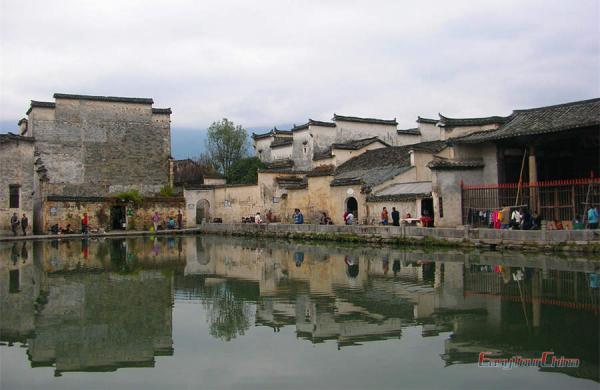 If you prefer the historical water towns and primitive traditional Chinese villages, you should drive to visit visit Anhui. There are unsophisticated stone-paved roads, white-wall-black-tile mansions, and thousand-year-old Hongcun, Xidi, Chengkan and Wuyuan villages that retain the original characteristics.

Get out of your vehicle, to explore the traditional Huizhou culture, admire beautiful traditional Chinese architecture, and even learn to cook Chinese dishes at a local family.

What's more, the photography opportunities are endless for this road trip.

Suggested route: Hefei -- Jixi -- She County -- Huizhou -- Tunxi -- Xuning -- Nanping -- Xidi -- Hongcun -- Wuyuan -- Hefei

Best for: Chinese history and culture lovers

How long: 1 week

6. Ngari Grand - Drive to the Heart of Qinghai-Tibet Plateau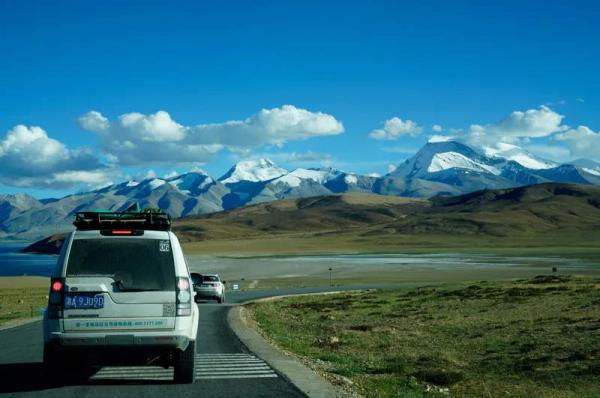 If the Tibetan Plateau is the roof of the world, Ngari Prefecture is the roof on the roof. It has the most magnificent scenery, but it is also one of the most inhospitable places for human beings in the world. It is like a dragon lying in the hinterland of Tibet. The experienced travelers often call it "the essence of Tibet.
The Ngari Grand road trip, because of its extremely long route and difficult environment, keeps many road trip enthusiasts away. However, if you embark on this trip, you will find all your efforts are worthy.

Stand in awe before Yamdrok Lake, Namtso Lake and Lake Manasarovar, the three holy lakes in Tibet like silk belts winding through the mountains. Driving all the way to Kailash, The first of the four Tibetan sacred mountains and discover nature's uncanny workmanship.

Besides that, you won't miss the timeless Tibetan Buddhist temples and shrines, which are solemn, imposing, awe-inspiring, and home to the devout lhamas.

Suggested route: Lhasa -- Xigaze -- Gyatsola Pass -- Everest Base Camp -- Shishapangma -- Peguetso -- Sagar -- Sacred Mountain (Kailash) -- Holy Lake Mansarovar (Laang Tso) -- Tachin -- Jadatulin -- Tolin Temple -- Guge Dynasty -- Sagar -- Xigaze -- Karola Glacier -- Namtso Lake -- Lhasa

Best for: adventurer, Tibetan culture enthusiasts

How long: 2 - 3 weeks.
Contact us to customize a road trip in China to wherever you want to explore!
Leave a Comment