Top Destinations in China for Photographers
Top Destinations in China for Photographers
While in China, you will be surprised by the diversities of this country, in terms of culture, topography, language, religion, and food. This gives the photographers from home and abroad loads of choices for shooting the images of different themes. At the same time, quite a number of Chinese professional and amateur photographers are emerging in the country, more and more spectacular sites and themes have been discovered for photographic creation. Here below we are going to list some well known themes and places in China great for photography tours.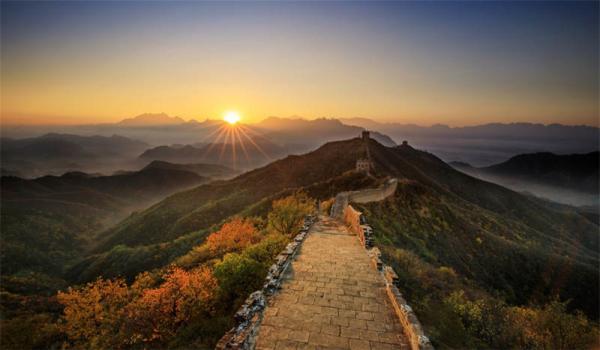 Recognized as the symbol of China and Chinese culture, the Great Wall always attracts the attentions of travelers, as well as photographers. In most cases, we would recommend our clients to shoot the sections of the walls built in Ming Dynasty around Beijing and Hebei province. While to capture an outstanding shot relies on good preparation in advance, working with an experienced local guide, and a little extra luck. Still remaining its original look without renovation, the Jinshanling Great Wall is regarded as one of the best sites for photography. During the fall time, when the plants around turn red, yellow and brown, more colors and beauty are added to the ancient architecture. Some local photographers also love to go there in the early morning, or before the sunset, even after a heavy rain, or snow.

Landscape of Guilin/Yangshuo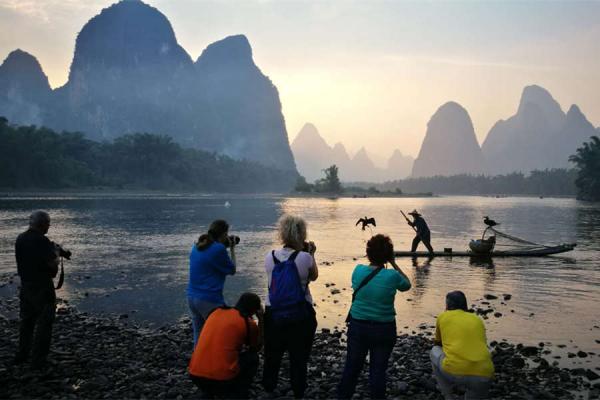 Guilin is one of the top photography destinations in China. The landscape of Guilin has been eulogized for more than 1000 years in Chinese history. The photographers can capture the breathtaking natural scenery; actually itself can work as the perfect backdrop for the local fishermen with their tamed cormorant birds. Besides the sceneries, other photographic themes can also be included like visiting the traditional house of locals, exploring the old town or village. 90 km northwest of Guilin, the stunning Longji Rice Terraces are located on the high mountains, it is another highlight of Guilin. We will mention it below.
Rice Terraces at Longji and Yuanyang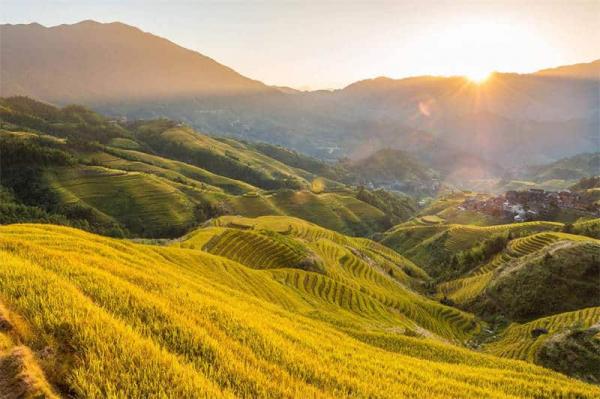 In China, there are two famous places for shooting the pictures of rice terraces: namely, Yuanyang Rice Terraces in Yunnan and Longji Rice Terraces (Guilin) in Guangxi. The former was built on Ailao Mountain by ethnic Hani people, while the latter was constructed by ethnic Zhuang and Yao people. From the pictures below, you can see the difference of the two terraced fields, Yuanyang Rice Terraces are flatter, not as steep as the slope of Longji. And the rice fields are narrower at Longji. The best time for photography is between November and March in Yuanyang, while between late May and Mid October at Longji.
The Yellow Mountain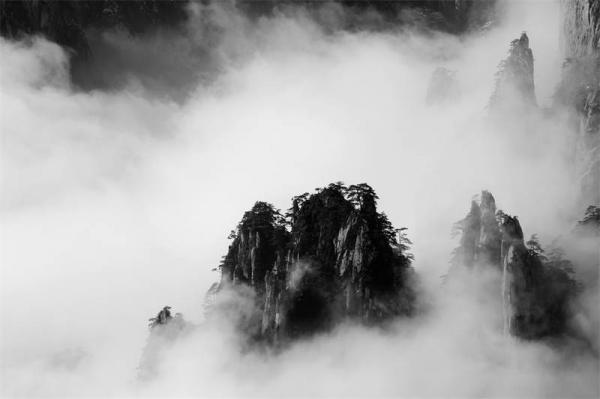 Huangshan, or the Yellow Mountain, has been an inspiring destination for poets and artists for thousands of years in the history of China. The amazing granite formation decorated by all kinds of weird-looking pine trees are often draped in mist and cloud, which creates countless breathtaking views on the mountains. It was inscribed on the list of UNESCO World Heritage Sites in 1990, and the UNESCO Global Geoparks in 2004. For many Western photographers, possibly the Yellow Mountain can be one interesting theme for their works, while for Chinese people, it means much more than the mountain itself, which is always related to the Chinese cultural background. The sunrise, pine trees, granite rock and cloud all can work as good topics of photography. Besides, you will have many chances to get some great shots of the traditional villages (e.g. Hongcun and Xidi) of ancient Anhui style near the mountain. Staying at a local featured hotel for a couple of nights is possibly a good idea for photographers, who want to capture some unique moments in an old Chinese villages.

Here below are some less known destinations, but they are very popular destinations among Chinese photographers.
Wuyuan, Jiangxi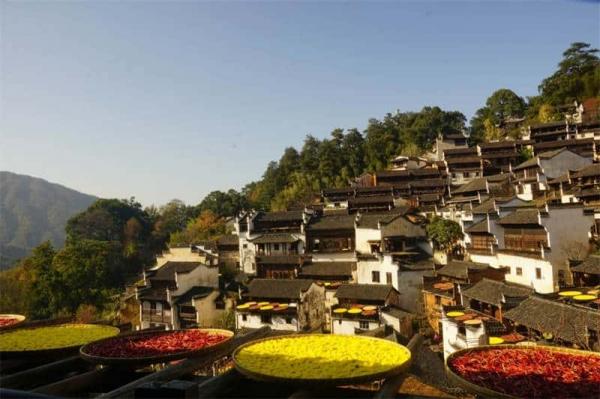 Actually Wuyuan is only 90km southwest of Huangshan city, where is the Yellow Mountain located. There are loads of old villages with different features in the area. Photographers go there in two seasons, between mid March and mid April for canola flowers; around November in late fall. If you are interested in taking photos of traditional Chinese architecture in rural areas, this place can meet your expectation. The most famous spot for photography is probably the Huangling Village, where you will see the local farmers air-dry their produce of different colors on the top of roof or balcony. Another village called Shicheng may also bring you spectacular shots, while you have to get up early to go there to shoot the sunrise, with the village and trees enshrouded in the mist.
Xiapu, Fujian

As a coastal small town, Xiapu is known for vast unique mudflats, seaweed & crab farms. The scene of the bamboo poles lining the sea mudflats is rather unique, which may offer you a chance of obtaining award winning images. For certain themes, you need to bring your long focal length lens with you (400mm or more). To get good shots here, it is important to have an experienced local photographer to go with you, who will know the best time to shoot, when the tide comes in and goes out. If you are looking to add some different images to your portfolio, this place is definitely recommended.
Bashang, Hebei & Inner Mongolia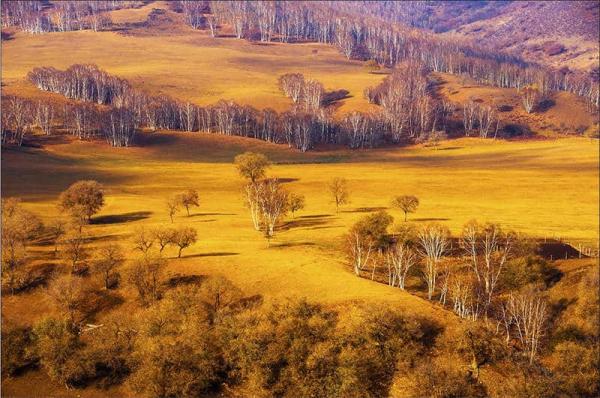 About 400 kilometers away from Beijing, Bashang Grassland refers to a vast highland area, stretching across Hebei and Inner Mongolia. Some people would like to call it "the Backyard Garden of Beijing". With its core region near Saihanba and Wulanbutong, Bashang grassland has complex geographical formations and landforms. The grasslands, mountains, rivers, lakes, deserts, and birch forests can always spark the inspirations of different photography enthusiasts. Photographers would love to come here in the fall time between September 15 and October 10 for the best colors of the sceneries. It is also a great place for the snow & winter images. Besides the natural scenery, you can also capture the scenes of local Mongolian or Manchurian lifestyle.
Hemu, Xinjiang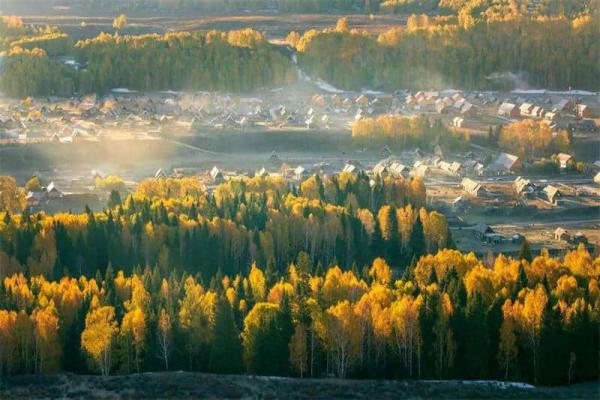 Nestled in the Altay Mountain, Hemu Village are thought to be one of the most beautiful places in Xinjiang Autonomous Region. Especially in autumn, Hemu is like a huge oil painting masterpiece laid in front of you.

Hemu is a well preserved village of the Tuva people, one Mongolian branch in China. At present, there are only more than 2,000 Tuva people in the country, and most of them live in wooden houses by the virgin forest. On the hillsides around Hemu Village, you can get the panoramic view of Hemu Village and Hemu River. The idyllic mountain village is located on a flat land surrounded by mountains, with rows of poplar and white birch trees outside the village. Hemu Village is most famous for the intoxicating autumn colors. For many Chinese photographers, Hemu is a photography paradise, without the disturbance of tourists. Right here, there are soft sunlight, calm rivers, primitive wooden houses, and Tuvas and Kazakhs with strong ethnic culture...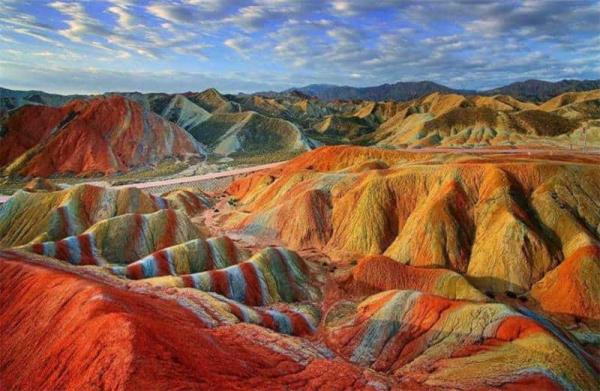 Zhangye is an important destination in China for those photographers who plan to have some unique images of China's Rainbow Mountain and Gobi desert. Near Zhangye, you can go to the Rainbow Mountain is a big draw for many photographers. They can also get good shots at Mati Temple, Dafo Temple, and Binggou Danxia Geopark. Besides, Zhangye is a gateway to Ejina and Badain Jaran Desert. The former place is a wonderful place to take photos of desert poplar trees; while the latter is regarded as the most beautiful desert in China. For those who plan to have some unique images of Gobi desert, you can consider a visit to Zhangye, then head for Ejina and Badain Jaran Desert.

Leave a Comment