Strategically located in Eastern Asia, China has the oldest surviving civilizations in the world with full of mysteries. It spans thousands of miles from the deserts in the west to the ocean on the east. With a written history of over 5,000 years, China boasts rich cultural relics and historical sites. What is more, the stunning landscape, dynamic metropolis and unique traditional lifestyle of different ethnic groups are also good reasons that bring tourists to explore the old-and-new land. Some helpful guidance is offered by Easy Tour China to provide the tourists some basic knowledge of what they can see and experience in this country.
History
Taking an inspirational tour for an in-depth exploration of China's rich history. Beijing, Xian, Luoyang and Nanjing used to be four great ancient capitals in Chinese history. With numerous historical sites and cultural relics, the four cities are the finest remainder of China's imperial past. Besides these ancient prosperous metropolises, some small towns like Pingyao, offer a rare opportunity into a real old-time world with the original look hundreds of years ago. Along the ancient Silk Road, countless historical and cultural relics witness its glorious past.
Top attractions:
The Great Wall - one of the man-made wonders of the world
Forbidden City - the largest imperial palace in China for 24 emperors' reign during the Ming and Qing dynasties
Terra-Cotta Warriors and Horses Museum - an army of terra-cotta warriors and the bronze chariots entombed in vast underground vaults at emperor Qin's tomb since 2200 year ago
Longmen Grottoes - first built 1500+ years ago, World Cultural Heritage Site by UNESCO.

Ming Xiaoling Mausoleum - the tomb of the Hongwu Emperor, the founder of the Ming Dynasty.

Pingyao Ancient City - the best preserved ancient town in North China
Mogao Caves - It contains some of the finest examples of Buddhist art spanning a period of 1,000 years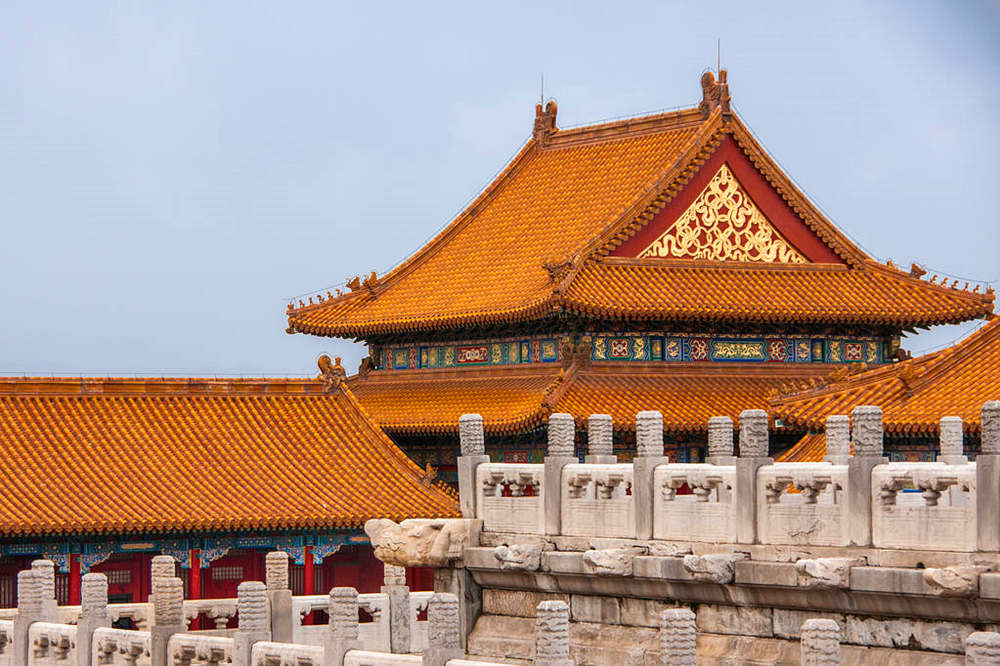 Nature & Wildlife
Discovering the most beautiful sights of China on a tour dedicated to nature & wildlife. Undoubtedly, China is a vast country with stunning natural scenery: towering-picturesque mountains, dense forests, charming deserts, and turbulent rivers, such as Yangtze River, Li River in Guilin, Yellow Mountain, and Mt. Wuyi. Not just a sightseeing tour! There are many interesting activities as well - river cruise, bike ride, horse riding, hiking, and bamboo rafting, etc… Also, it offers a good opportunity to get close to wildlife. The most famous one is lovely giant panda in Sichuan.
Top attractions:
Yangtze River (The Three Gorges) - the longest river in Asia and one of the cradles of Chinese civilization
Li River - Along the 100-kilometer stretch, mountain peaks rise into the sky, one of the most famous scenic areas in China
Yellow Mountain - well known for its scenery, sunrise/sets, peculiarly-shaped granite peaks, Pine trees, and views of the clouds from above
Zhangjiajie/Wulingyuan - the most notable geographic features are the pillar-like sandstone formations that are seen throughout the park
Jiuzhaigou Valley (Sichuan) - well-known for its many multi-level waterfalls and colorful lakes
Mount Wuyi - It is the most outstanding biodiversity conservation zone of Southeast China, Numerous types of tea are produced here.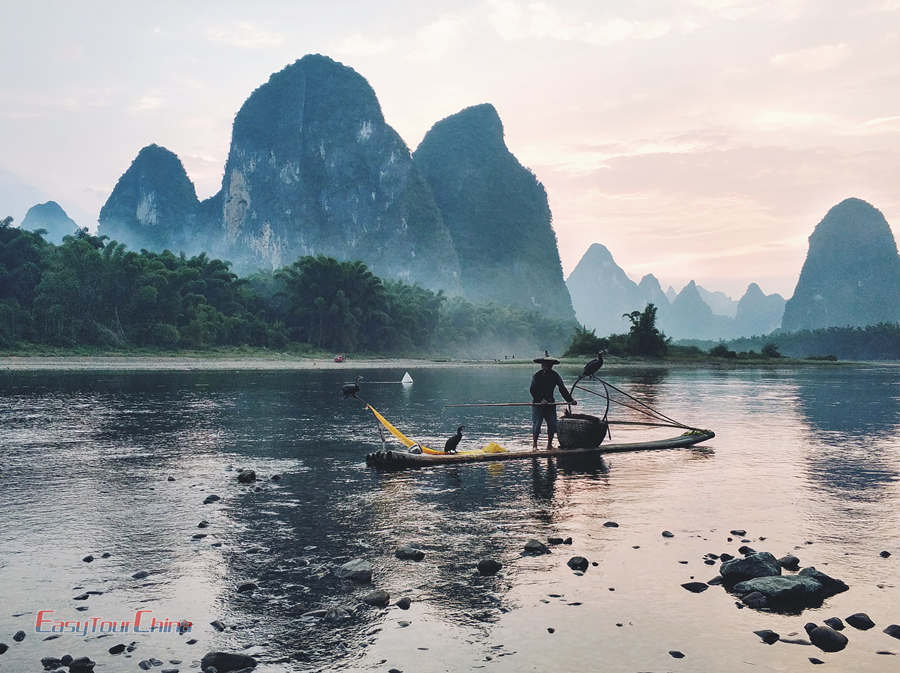 Lifestyle
The Chinese lifestyle is very different from that of other cultures. And there are 1.4 billion people living in this country with different social, economic, cultural background, therefore, people in different regions may have their own distinctive lifestyle. Some cities, like Beijing, Shanghai or Hong Kong, present a fascinating mix of East and West culture. The outside world changes rapidly every day while in some remote villages of Yunnan and Guizhou the time seems to have stood still, the people practice their centuries-old customs; Hakka people in Fujian live in their aged houses - Tulou; water town - Wuzhen or Zhujiajiao, features ancient buildings, stone bridges, canal, and simple life.
Top Attractions:
Shanghai - the most dynamic metropolis in China
Hong Kong - a cosmopolitan metropolis where the West meets the East
Tang'an Dong Village (Guizhou) - regarded as an anthropological and ecological museum
Lijiang - famous for the orderly system of waterways and bridges, featured minority architecture of Naxi people
Tulou of Hakka (Fujian) - a traditional communal residence occupied by clan groups, well-known for their unique shape, large scale, and ingenious structure
Wuzhen (near Hangzhou) - a small ancient town displaying thousands of years of history in its aged stone bridges, its stone pathways between the mottled walls and its delicate wood carvings.
Hope that the guidance would give you a basic idea of what you can see in China. All that we do is to make your China trip easy and hassle-free.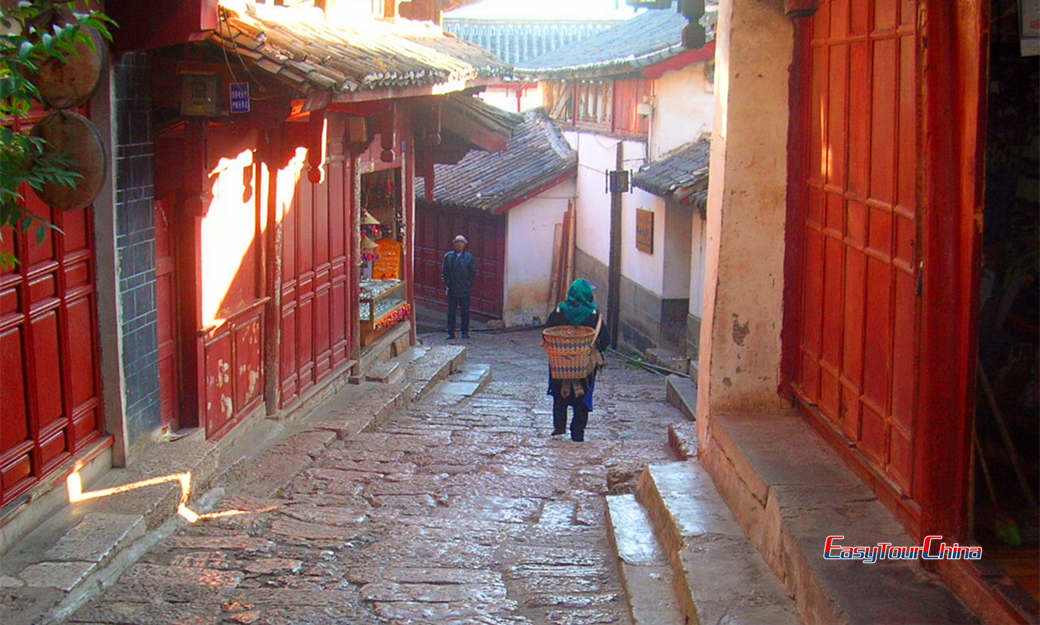 Related Links
Leave a Comment