China Nightlife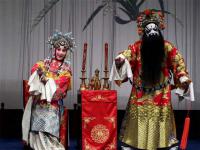 Since China's "reform and opening-up policy" in 1979, the nightlife in this country has become varied and more colorful. Nowadays, for international travelers it's as easy to fill your nights during your stay in China. Experience Peking Opera or spend a night dancing at a club. Or even go local, and give karaoke a try. Nightlife in China is vibrant, stunning and full of fun having vast numbers of hang out zones…
Most of the magnificent nightlife venues in China are located at the downtown of the city. Numerous hangout points offer various nightlife entertainments like dramas, acrobatics, night shows, ballad dances, karaoke or a music concert. The exploration of nightlife remains incomplete without visiting the bars and pubs. Most of the bars remain open till 4 am in morning. Sanlitun and Hou Hai in Beijing are the two most popular bar streets, while in Shanghai, popular areas lie in Xintiandi, Hengshan Road and the Bund. Bars are wonderful places where West meets the East.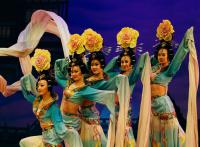 Discos have also earned immense popularity especially in every big city. Friday and Saturday nights are real vibrant and stunning nights as being weekends. Besides these vibrant nightlife hangouts, China is also among those few countries that still present excellent variety shows but most of them has price of entry.
Moreover, you can choose to take a night cruise to enjoy the fantastic neon-lights view, simply wander around at the local night market, and appreciate amazing local shows like Kungfu Show in Beijing, Acrobatic Show in Shanghai, Dynamic Yunnan show in Kunming, Impression Sister Liu show in Yangshuo.
Here below is our recommendation for possible nightlife options:
Beijing
: Beijing Opera, Kungfu Show, Beijing Acrobatics, Laoshe Teahouse, Sanlitun Bar Street, Houhai Bar Street
Xian
: Tang Dynasty Dinner Show, Shaanxi Opera (Chinqiang),The Shadow show, Bell Tower, Bell & Drum Tower Square, Fountain and Music Show, Hui Minority Street, Defu Lane(Bar Street), 1+1 Disco Bar, Pang Gong Cinema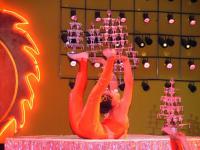 Shanghai:
The Bund, Huangpu River Night Cruise, Shanghai Acrobatics Show, Nanjing Road (shopping), Shanghai Xin Tian Di, Hengshan Road and Maoming South Road (Bar Streets)
Nanjing:
Qinhuai River Night Cruise, Nanjing 1912(Bar Street), Fuzimiao Dining Street
Suzhou:
Kun opera, Pingtan (a form of storytelling and ballad singing in Suzhou dialect) ,Guzheng (a Chinese zither with 25 strings),Folk Music and Dancing Performances, City Moat Nnight Cruise ,Garden of the Master of the Nets, U.B.C. Coffee, Shiquan Street(Bar Street), Harry's Bar, Bai Du Bar, Qi Lin Karaoke, Music Space
Hangzhou:
Impression West Lake, Song Dynasty Show, West Lake Cruise, Chenghuang Teahouse, Nanshan Road(Bar Street)
Chengdu:
Sichuan Opera, Teahouses (Yuelai Tea House, Heming Tea House, Dabei Temple Tea House, Wenshu Monastery Tea House),Jinli (a recreational and cultural street), Renmin South Road and West of Yangshi Street ( Bar Streets), Kakadu Club & Disco, Hongse Niandai (Red Age) Club, Meigaomei International Recreational Club, Allen Story Cafe, Renhe Spring Cafe, The Coffee Beanery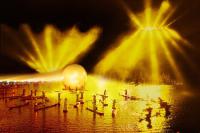 Lijiang:
Impressive Lijiang, Naxi Ancient Music and Dance Show, Lijiang International Ethnic Cultural Exchange Center
Kunming:
Dynamic Yunnan, Kun To Night Market (the biggest night spots of Kunming)
Lhasa:
Tibetan Singing and Dancing Show, Tianhai Night Market, Potala Palace, Mayke Ame (Maji A'mi), Ganglamedo Cafe&Bar and Dunya Restaurant and Bar
Urumqi:
Ethnic Singing and Dancing Show, May the First Night Market, Jiefang Nan Lu(Bar Street)
Dengfeng:
Zen Music ShaoLin Grand Ceremony
Guilin:
Li River Night Cruise, Two Rivers and Four Lakes, Zheng Yang Pedestrian Street, Yangshuo West Street, Impression Liu Sanjie
Guangzhou:
Cantonese Opera (Yue Ju), Pearl River Night Cruise; Binjiang Road, Huanshi Road and Bai'e Tan( Three Bar Streets)
Hongkong: Night Cruise; Tsim Sha Tsui, Lan Kwai Fong and Wan Chai(Bar Streets),Watching films in cinemas like JP Causeway Bay(Hong Kong is the world's third largest film producer)
Related Links
Google Search
Find something useful to you at Easy Tour China website.
China Travel Articles