What to Eat in China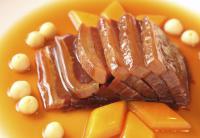 Have you eaten yet? Don't be baffled by this question when a native Chinese says this to you or others at the first sight. It is just like the phrases: "how are you?" or "good day" as a very common greeting in north China. Similar to "Food is the staff of life" in the West, the Chinese saying goes "To the people, food is heaven". Chinese people, at all levels of society, enjoy eating delicious food.

With the great differences in the climate, geography, history and culture background, Chinese culinary culture originated from the every corner of the country. There are eight most famous cuisines in China: Anhui Cuisine, Cantonese Cuisine, Fujian Cuisine, Hunan Cuisine, Jiangsu Cuisine, Shandong Cuisine, Sichuan Cuisine, and Zhejiang Cuisine. Colorful cooking methods and widely-used seasonings make rich flavors of Chinese dishes, and also result in the attractive look of the dishes, which comprises color, fragrance, taste, meaning form and nutrition.

Each city has its own specialties and food styles. So, please see below to find out what options you can try during your journey to China.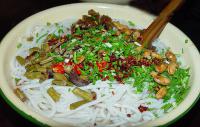 Beijing: Peking Roast Duck, Mongolian Hot Pot, Noodles with soybean paste, Tan Imperial Cuisine, Beijing Imperial Court Food, Jing Jiang Rou Si (Sautéed Shredded Pork in Sweet Bean Sauce), Pickled Sauced Meat;

Xian: Xian Dumplings Banquet, Mutton Paomo, Xian Gourd Chicken, Rou Jia Mo; Cold Noodles, Fish with White Soup;

Shanghai: Shanghai Hairy Crab, Xiao Long Bao, Shanghai crispy chicken, Stir-fried alfalfa, Shanghai smoked fish;

Guilin: Guilin Rice Noodles, Yangshuo Beer Fish, Lipu Taro Looped Meat, Stewed duck with gingko, chestnut glutinous rice dumplings, Oil Tea;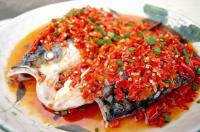 Chengdu: Chengdu Hotpot, Ma Po Tofu, Kung Pao Chicken, Fish Flavored Shredded Pork, Braised Cow Lungs, Long Chao Shou, Ma La Tang;

Hangzhou: Beggar's Chicken, West Lake Fish in Sweet and Sour Sauce, Dongpo Pork, Fried Shrimps with Dragon Well Tea, Cat Ear;

Hong Kong: Bifengtang Prawns, Hong Kong Dim Sum, Poon Choi, Tingzai Porridge, Mango Pudding;

Kunming: Bridge-crossing Rice Noodle, Steaming-Pot Chicken, Kunming Bittern Duck, Braised Jizong in Soy Sauce;

Xinjiang: Kebabs, Nang, La Mian, Gilled Whole Lamb, Rice Eaten with Hands, Roasted Stuffed Buns, Milk Tea;

Tibet: Tsampa, Dried Beef and Mutton Stripe, Mashed Yak Meat;

Guangzhou: Roast Suckling Pig, Dragon Fighting against the Tiger, Taiye Chicken, Little Pan Rice, Jidi Porridge, Wonton Noodle;
Related Links
Google Search
Find something useful to you at Easy Tour China website.
China Travel Articles