Take a China Muslim Tour to understand Chinese Muslim culture during your trip to China. Easy Tour China will lead you into well-known Muslim sites and share their knowledge of Islam, dining features and other aspect of Muslim life in China.
In the vast land of China, you can have an easy understanding on Muslim culture of China. Our Muslim tour packages are skillfully arranged for Muslim travelers to visit the ancient mosque, taste delicious food that Muslims prefer, and explore Mulim lifestyle. Below are some typical Muslim Tours to China.
Halal Friendly China Muslim Tour Packages
Here are two sample China muslim tour itineraries designed for Muslim travelers. Except for the must-see tourist highlights in China, our handpicked Islamic China tours offer exploration to famous mosques in China, and interaction with local Muslim communities. We can also customize a unique Muslim-friendly China tour expecially for you based on your special requirements, including flexible itinerary to fit your daily salat routine and Halal meals.
Destinations:
Beijing, Xian, Shanghai
Highlights:
The most classic China tour package to discover China's top destionations and marvel at China's wonders.
Explore historical Muslim sites and monuments and enjoy local halal cuisine.
Visit local mosques to get close to the real Muslim life in China.
Destinations:
Beijing, Urumqi, Turpan, Lanzhou, Linxia, Yinchuan, Xi'an, Guilin, Guangzhou, Shanghai
Highlights:
In-depth exploration of China's rich Islamic culture and history.
Experience the life style and customs of Chinese Muslims by visiting local Muslim community.
Enjoy China's most famous historical, cultural and scenic sites.
Destinations:
Beijing, Shanghai, Hong Kong
Highlights:
China highlights including Forbidden City, the Great Wall, the Bund, Victoria Peak
Kids-friendly sights & activities: Shanghai Disneyland and Hong Kong Ocean Park
Kungfu show and Chinese Acrobatic performance, happy family shopping at Xiushui Street and Lady's Street
Famous Mosques in China
The first Mulim mosque in China was the Great Mosque of Xi'an, built in the Tang Dynasty in the 8th century. Huaisheng Mosque in Guangzhou, Zhenjiao Mosque in Hangzhou, Qingjing Mosque in Quanzhou, and Libai Mosque in Yangzhou were four ancient mosques of China. According to China Islamic Association, nowadays there are over 39,000 mosques in China. Here we provide some famous mosques in different forms, and there are more for you to explore the Islamic culture in China.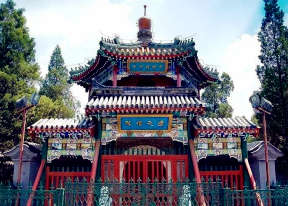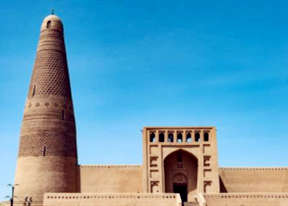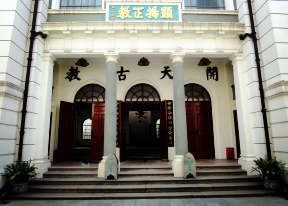 Xiaotaoyuan Mosque Shanghai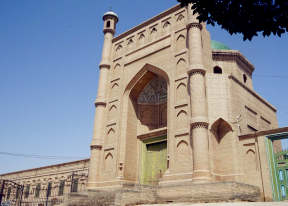 Local Mulim Restaurants in China for Inspiration
Here we list some popular hala food restaurants in major cities of China for Muslim travelers, including Beijing, Shanghai, Xian, Chengdu, Guilin and Hong Kong. When taking a Muslim tour to China with Easy Tour China, you can rest assured that you are getting halal food.
Beijing

A Thousand And One Nights Restaurant
Address: 1-4 Gongti Bei Lu, Chaoyang District
Opening hours: 11am to 2am, daily
Kao Ruo Wan
Address: 58 Nan Li Shi Road, Xicheng District
Opening hours: 6.30am to 10pm, daily
Dong Lai Shun Restaurant
Address: No. 198 Wangfujing Street
Opening hours: 11am to 10pm, daily
Crescent Moon
Address: 16 Dong Si Liu Street, Alley No. 6, Dongcheng District
Opening hours: 11am to 11pm, daily
Afunti
Address: 2A Houguaibang Hutongg
Opening hours: 10am to 10pm, daily

Shanghai

Yu Ren Wan Restaurant
Address: 3/F, Terminal 1, Pudong International Airport
Opening hours: 11am to 8pm
Hongchangxing Restaurant
Address: 1 Yunnan South Road, Huangpu District
Opening hours: 11am to 10pm
A Thousand and One Night Restaurant
Address: 2/F Oudeng Building, No. 10 Hengshan Lu, Near Wulumuqi Nan Road, Xuhui District
Opening hours: 11am to 2am
Dong Yi Shun Restaurant
Address: No. 70, Zhejiang Road, Middle, Huangpu District
Opening hours: 11am to 8pm
Yershari Xinjiang Style Restaurant
Address: Building 2, Jinzhong Building, No. 680, Zhaojiabang Road (near Urumqi South Road)
Northwest Muslim Restaurant
Address: 1st Floor, No. 38, Lane 788, Huamu Road, Pudong New Area (near Haitong Road)

Hong Kong

Ma's Restaurant
Shop A, G/F, 21-25 Cheung Sha Wan Road, Sham Shui Po
5-min walk from Exit E, Prince Edward MTR Station
Islamic Centre Canteen
Address: 5/F, Masjid Ammar And Osman Ramju Sadick Islamic Centre, 40 Oi Kwan Road, Wan Chai
8-min walk from Exit A, Causeway Bay MTR Station
Islam Food
1 Lung Kong Road, Kowloon City
Hyatti Restaurant
Address: G/F, 42 Hoi King Street, Tai Kok Tsui
2-min walk from Exit C4, Olympic MTR Station
Oh Food Arabic Halal Cuisine
Address: Flat A & B, 11/F, Southern Commercial Building, 11 Luard Road, Wan Chai
3-min walk from Exit B1, Wan Chai MTR Station
Chengdu

Huangchengba Beef Restaurant
Address: No. 51, Sangui Qianjie, Qingyang District
Yue Xiang Cun Restaurant
Address: 66 Dongchenggen South Street, Qingyang District
Huyanglin Xinjiang Style Restaurant
Address: 17 Qingfeng Road, Jinniu District
Tianfanglou Restaurant
Address: No. 108, Xiyu Street, Qingyang District
Huangcheng Islam Restaurant
Address: No. 29, Luoyang Road, Qingyang District

Xi'an

Erpu Restaurant
Address: No. 79 Dapi Yard, Lianhu District
Moroccan Cuisine
Address: No. 323 Yaogao People's Building (close to Xincheng Square), Dongxin Street, Xincheng District
Mukam Xinjiang Restaurant
Address: Floor 1, No. 3 Building, Zhangba Road, Yanta District
Laosunjia Restaurant
Address: No. 78, Dongguan Zhengjie, Beilin District
Lou Bei Lou Muslim Restaurant
Address: No. 131, Bei Yuan Men
Baijia Restaurant
Address: Gao Xin Third Road, Gaoxin District

Guilin

Guilin Islamic Restaurant
Address: 55 Xicheng Road
Xinjiang Gourmet Restaurant
Address: Shangbian Village, Liuhe Road, Qixing District
Endian Restaurant
Address: No. 1, Chongshan Road

Useful Tips & Guide for China Muslim Tours
1. Have a good rest when possible during your trip to Xinjiang and other northwest part of China, because this region is extensive with its attractions scattered in different directions, sometime it requires a long drive from one spot to another.
2. It will be a good idea to take a pair of comfortable, walking shoes with you.
3. It is helpful to take some medicine in case you might not be acclimatized to the drinking water.
4. During your trip to the Muslim area in northwestern China, please drink more bottled water and enjoy more fruits like grapes and melons because the weather is usually hot and dry, especially during summer from June to August, it will help ease the dryness as dry air takes moisture away from your body.
5. Be respectful of the unique local customs and habits of the local Muslim people. Visitors are only allowed to enter into the local family or mosques with permission, please dress properly.
6. It is better to avoid disputes with the local people. Try not to bargain with Uygur people in Xinjiang because they will get offended if you asked the price of their goods but not buy it eventually.
7. China is vast in territory. If you will travel extensively in this country, please prepare enough different clothes for the diverse climate in this country, especially during spring and autumn period. The temperature may vary considerable in different parts of China.
8. If traveling with children, please always keeps an eye on them. Do not allow small children out of your sight. A family suite or connecting rooms are ideal for family travelers if you have more than one child.
9. Watch out for the pickpockets, especially at the crowded tourist spots and local markets (bazaar). It will be safer to have your bag in front or hold it under your arm.
10. If you want to take pictures with ethnic minorities, be sure to get their consent before doing this.
11. Don't carry pork food or talk about the topic of pork in Muslim restaurants, so as to avoid unnecessary misunderstanding.
12. Generally don't expect any alcohol in a Muslim restaurant. If you have some other requirements, please check with your local tour guide beforehand, he/she will give some valuable suggestions.
Customize Your Own China Muslim Tour