Overview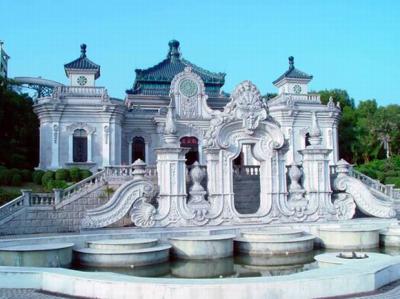 Take a one day sightseeing tour to the beautiful coastal city - Zhuhai, with scenic spots, and historical sites.

• Private tour with flexibility
• Visit Meixi Stone Archway Tourist Area
• Visit New Yuanming Palace
• Visit Shijingshan Park
Customize Your Tour:
☑ Travel Dates ☑ Your Interests ☑ Your Travel Style

Pick you up at Gongbei Custom or your hotel in the morning, transfer to visit Zhuhai Fisher Girl Statue - the Symbol of Zhuhai, then proceed to visit Meixi Stone Archway Tourist Area. The monuments are situated at the former residence of Chen Fang (Chun Afong), a Chinese merchant and China's first consul in Hawaii. The archways integrate the commemoration of celebrities, folk custom exhibitions and cultural relics protection. And the buildings combine Chinese and Western elements. There are also the Waxworks Hall of Historical Figures of Zhuhai and a Folk House exhibition.
In the afternoon, visit New Yuanming Palace, whose name is taken from the Yuanming Yuan (the Old Summer Palace) in Beijing and based on its building before it was burned. 18 attractions were restored in a 1:1 ratio. The New Yuanming Gardens is divided into three major scenic spots: the Royal Building Complex, the Jiangnan Garden Building Complex, and the Western Building Complex. There are also performances such as "The Palace Magic Show" and "Royal Festival" that are worth a visit. Afterwards, visit Shijingshan Park and go for a last minute shopping at Gongbei Pedestrian Street before clearing custom or transferring back to hotel.
Service ends.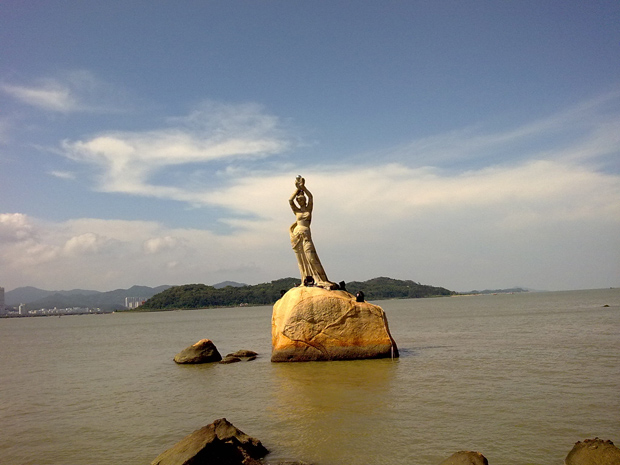 Tour Price:
| Person(s) | Price |
| --- | --- |
| 1pax | CNY 1500per person |
| 2 pax | CNY 880 per person |
| 3 pax | CNY 700 per person |
| 4 pax | CNY 580 per person |
| 5 pax | CNY 485 per person |
| 6 pax | CNY 430 per person |
| 7 pax | CNY 400 per person |
| 8 pax | CNY 355 per person |
| 9 pax | CNY 330 per person |
| 10 pax | CNY 310 per person |
Note:
1. Full payment or deposit is required at least 2 days before the tour date.
2. All the prices are exclusive of bank or paypal service fee. Please make up the extra fee over the cost.
3. Above prices are not valid during public holidays and special events. Main holidays and speicial events are (not limited to): Spring Festival, National Day Holiday, Canton Fair, etc.)
What's included
1-on-1 Travel Consultant

Your China based expert listens to your wishes carefully, provides professional advice, ensures unlimited itinerary revisions before done and 24/7 helpline service while traveling.

Private Local Guide and Driver

Your guides are friendly, helpful and knowledgeable, and your drivers are professional, polite and patient. They are very flexible to accommodate your personal needs and happy to show you the local attractions, history, culture, foods and real life.
Private transfers from/to hotel or Gongbei Custom to attractions, train station are included.

Accommodation to Suite Your Preference

We hand pick hotels ranging from luxury 5 star, superior 4 star to comfortable 3 star. Luxury or cozy boutique hotels and budget guesthouses are also among your choices. You could decide where to stay to meet your taste and budget.

Meals

No meals are included, but guide can gie you suggestions for local restaurants and you can pay locally.


Attractions and Activities Listed on the Itinerary

Our city tour packages have included the (first/main) entry to all attractions and the expenses of activities on the itinerary (except the optional activities).

Visa

If enter from Gongbei Custom, we can help with144-hour Convenient Visa to Guangdong Province at extra cost (CNY20 per person).