Overview
Accompanied by ETC's local guide, get an authentic taste of Yangshuo on this journey through the county's most popular food streets, markets and restaurants. Indulge in fresh foods out of Li River and famous local specialties such as
Yangshuo Beer Fish
and stuffed Snail/tofu/eggplant. Meander through the morning market and
night market
to discover various snacks and food ingredients. Have fun with food materials at a
cooking class
and learn the way to prepare Chinese dish. Wish to experience local culture and real life? Sit in a bamboo raft to discover many traditional villages and flavoursome foods, and
pick seasonal fruits
in local villager's orchard.
Customize Your Tour:
☑ Travel Dates ☑ Your Interests ☑ Your Travel Style

Our tour guide will meet you at hotel in late afternoon and start your food exploration in Yangshuo. Today, we will have dinner at local restaurant and taste the most famous dish of Yangshuo - Yangshuo Beer Fish. The fresh fish caught out of Li River is fried along with beer, peppers, onions, garlic, soy and sugar. People are amazed at how delicious the taste and how tender the fish meat is. Most of the time the fish is served whole and contains bones, so please be careful when you enjoy it. Most beer fish restaurants of Yangshuo are also good at cooking stuffed Li River Snail – another popular specialty dishes in Yangshuo. There is actually very little snail meat and most of the shell is filled up with minced pork and spices. Not enough for you? There're more other local dishes for tasting.
Meal: D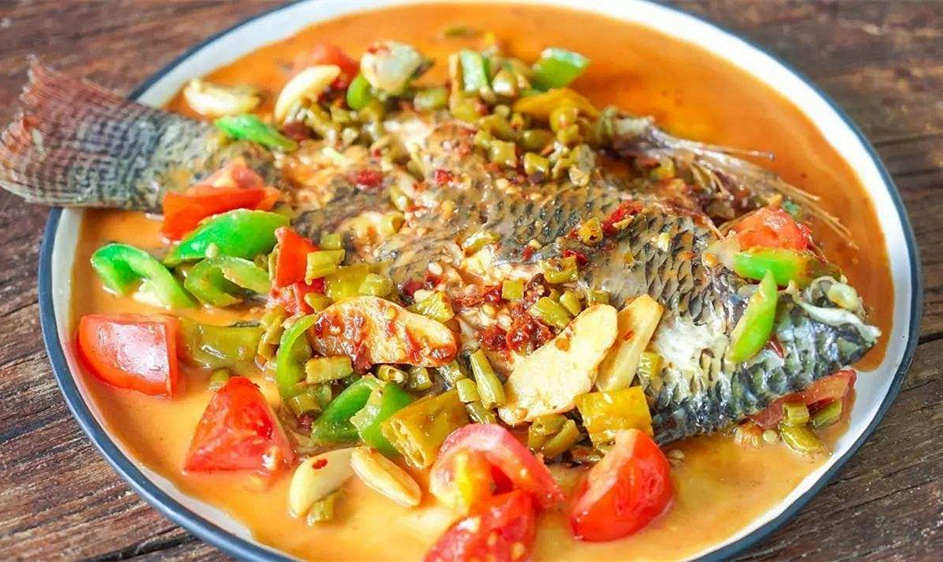 Enjoy this morning with a cooking class to learn how to cook authentic Chinese food. The cooking class starts by visiting a local wet market, where you can see various types of vegetables, meats and other ingredients. After the visit, go to the cooking school and began to learn some dishes in an easy and interesting way. After the class, you can sit down and enjoy the yummy food cooked by yourself.
After a short rest, let's start your impressive exploration of the charming countryside of Yangshuo. Have a leisure walk along Yulong River, enjoy the every moment to close up to the amazing limestone Karst formation, rippling mountain reflection and tranquil old village. Later we move on to visit Moon Hill. There is moon-shaped hole penetrating the hill hence the name Moon hill. Seeing from different angle of the Moon Hill, the shape of the hole is constantly changing and just like the moon shape in different times. If you like hiking, you can climb up 800 steps to the big hole. The view from the top is magnificent and it is definitely worthy of the trip.
Taste Guilin rice noodle for dinner and save room for night snack. Yangshuo has colorful nightlife in both West Street and other parts of the county. Tonight, hang out with your tour guide and simple street food at different food stalls, such as Tangyuan (dumplings made of glutinous rice flour), pot-roasted chicken, various porridges and barbecues.
Meal: B, L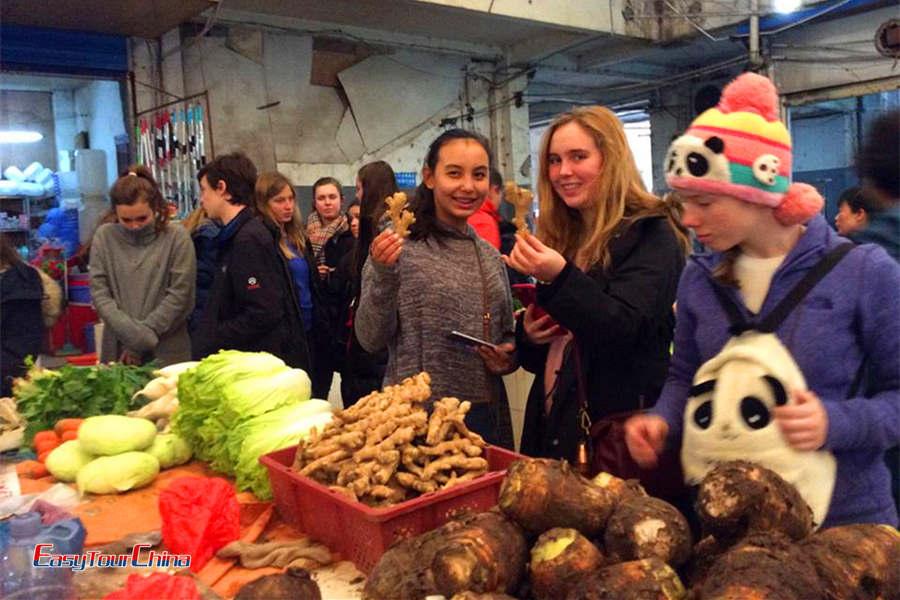 After breakfast, transfer to Xingping old town. Here you will set off on your private bamboo rafting to visit the picturesque Li River, from Xingping to Nine Horse Fresco Hill. Getting up early can avoid the crowds and for more opportunity of taking in stunning views. After that, wandering at the ancient town and simple local snaks, such as Zongzi (traditional Chinese rice-pudding), Songhua Candy (made from sticky rice, malt sugar, brown sugar and vegetable oil) and argyi rice cake. Afterwards, climb up to Laozhai Mountain and take bird eyes view of Li River. 1149 stone steps lead to the top of the mountain, it is not high but some roads are very steep and with uneven steps, which makes the hike a little dangerous and challenging. The scenery on top of the mountain is just amazing. You can have a bird's eye view of Li River and if the weather permits, here would be a perfect place to see sunset.
In the afternoon, we move on to visit a local farmer's orchard and enjoy the joy of picking fruits. (We offer various choice that depend on the season, such as strawberry, mandarin orange, kumquat, red bayberry)
Meal: B, L
What's included
1-on-1 Travel Consultant

Your China based expert listens to your wishes carefully, provides professional advice, ensures unlimited itinerary revisions before done and 24/7 helpline service while traveling.

Private Local Guide and Driver

Your guides are friendly, helpful and knowledgeable, and your drivers are professional, polite and patient. They are very flexible to accommodate your personal needs and happy to show you the local attractions, history, culture, foods and real life.
Private transfers from hotel to attractions, airport or train station are also included.

Accommodation to Suit Your Preference

We hand pick hotels ranging from luxury 5 star, superior 4 star to comfortable 3 star. Luxury or cozy boutique hotels and budget guesthouses are also among your choices. You could decide where to stay to meet your taste and budget.

Gourmet Meals

Most of the hotels we select offer both Western and Chinese buffet breakfast. Lunch and dinner included are arranged in selected restaurants to taste authentic Chinese cuisine and local specialties. Thus you may also have a unique food tour.
Meals specified in itinerary as B=breakfast, L=lunch, D=dinner.

Attractions and Activities Listed on the Itinerary

Our city tour packages have included the (first/main) entry to all attractions and the expenses of activities on the itinerary (except the optional activities).