Overview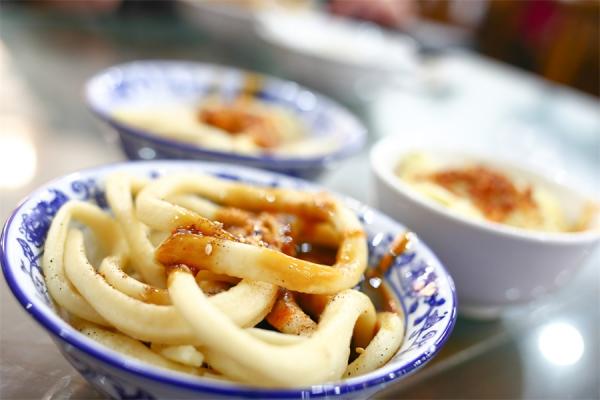 As one of the eight major cuisines of China, Sichuan cuisine is perhaps the most popular.It can be traced back to the Qin and Han dynasties and was greatly reformed after the chili pepper came to China from the Americas. Sichuan cuisine enjoys an international reputation for being spicy and flavorful. Yet the highly distinctive pungency is not its only characteristic. In fact, Sichuan cuisine boasts a variety of flavors and different methods of cooking, featuring the taste of hot, sweet, sour, salty, or tongue-numbing. In Chengdu, you can try the most authentic Sichuan cuisine.
• Try Chengdu's most popular snack which is only found on the street!
• Visit a local home to try some special handmade dumplings with local flavors.
• Try a variety of amazing noodles that are only found in Chengdu..
• Get a true Sichuan meal by trying dishes that locals eat every day.
• Enjoy a glass of rice wine or beer at a unique & fun bar!
Travel type: ✔ Join-in group Tour with shared guide and tuktuk transportation ✔ No shopping arrangement
Departure: Daily
Group size: 2-12 people
Guide: English-speaking guide
Pick-up & Drop-off point: Yushuang Road Subway Station / A local bar
Pick-up & Drop-off time: 18:30 / 22:00
Price: 65USD / Adult, 52USD / Child
Meet your guide at Yushuang Road Subway Station at 18:30. Today you will enjoy over 10 popular local dishes plus a glass of rice wine or beer at a boutique bar while zooming through the streets of Chengdu by private tuktuk. Sichuan food is more than just spice, and your local guide will introduce you to a variety of flavors that have a long history in Chengdu giving you insight into each dish and restaurant we visit.
Tour ends at a local bar, where you can enjoy a glass of rice wine or beer, it's about 10 minute walk from the subway location. After that, you can go back to hotel on your own. If you need, our guide can book a taxi for you (on your own expense).
Additional info:
• Our tour routes change regularly depending on vendor opening hours and tour schedules. Your tour experience may be slightly different than what's described above, but we promise it will always be awesome.
• This tour is vegetarian friendly, but please note substitutions are not available for every dish. You must notify us of any dietary requirements prior to your tour date, same-day requests cannot be guaranteed.
Booking Policy:
• Confirmation: Upon receiving your booking request, confirmation will be sent within 12 hours.
• Payment: Full payment is required at least two days prior to the day trip.We accept payment by PayPal, Credit Card for this trip.
• Cancellation: Your payment is fully refundable if you cancel 72 hours prior to the trip. Cancellation within 72 hours or any unused portion after the day trip begins is non-refundable.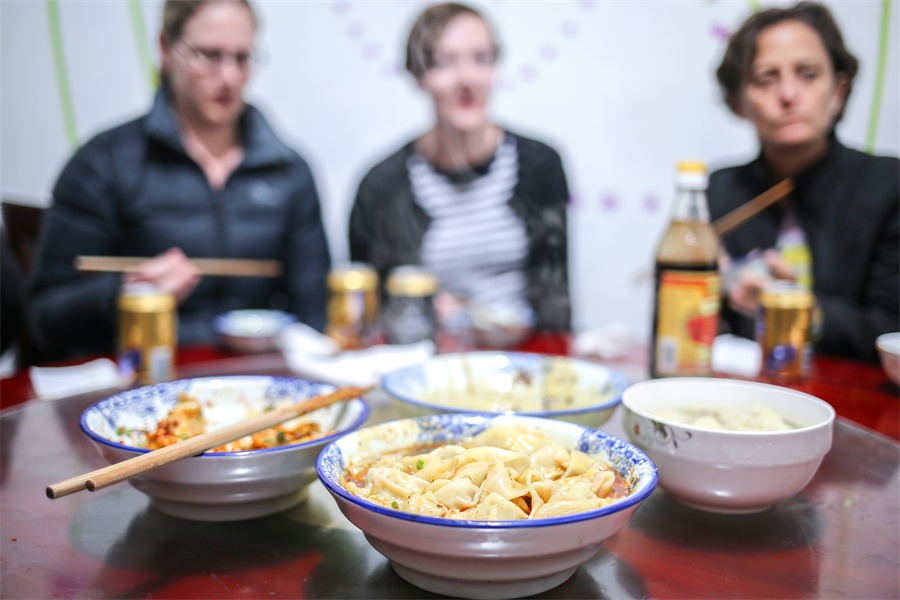 More useful travel advices on Chengdu: Chengdu Travel tips
What's included
Unlimited Food & Beer/Drinks

Tuktuk transportation

Shared English Speaking guide

Hotel Pick-up & Drop-off

Your own expense

Tips to guide and driver (RMB20-30/person)