Overview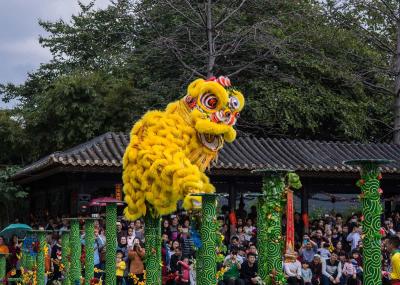 Guangzhou is the third largest city in China. This 3-day Guangzhou tour features the ancient and modern sides of Guangzhou, and is special good for seniors. Find out its real past with historical sites – Xiguan Ancient House, Chen Clan Ancestral Hall; chase its traditional martial arts, lion dance in Foshan.
Best for: Seniors, Family, Couple
Duration: 3 days & 2 nights
Destinations: Guangzhou
Travel Type: Private tour - Flexible & Free to customize
Highlights:
Have a glimpse of the most dynamic and creative city in South China.
Visit the historic sites both in Guangzhou and Foshan.
Lion Dance in Foshan is super worth for a visit.
Customize Your Tour:
☑ Travel Dates ☑ Your Interests ☑ Your Travel Style

Upon your arrival at Guangzhou airport or rail station, you will be greeted by your private tour guide holding a sign with your name at the exit, and then transferred to the hotel. After a short rest, you will enjoy a private guided tour to Shamian Island and the Beijing Road Pedestrian Street. Shamian Island is a historical area that serves as a tranquil reminder of the colonial period. Stroll along the quiet pedestrian avenues flanked by trees to learn some historical stories of those old buildings. Later, take a food exploration at Beijing Rosd. Lively, crowded and fast-paced, Beijing Road is a busy commercial street in central Guangzhou. It has been the city's main thoroughfare throughout much of its history. In this car-free area there are many shops to explore, including designer boutiques, jewelers, bookstores, supermarkets and stores that sell locally produced goods such as embroidery, sculptures and herbal teas. Heritage sites of this city can be found here covering by glasses.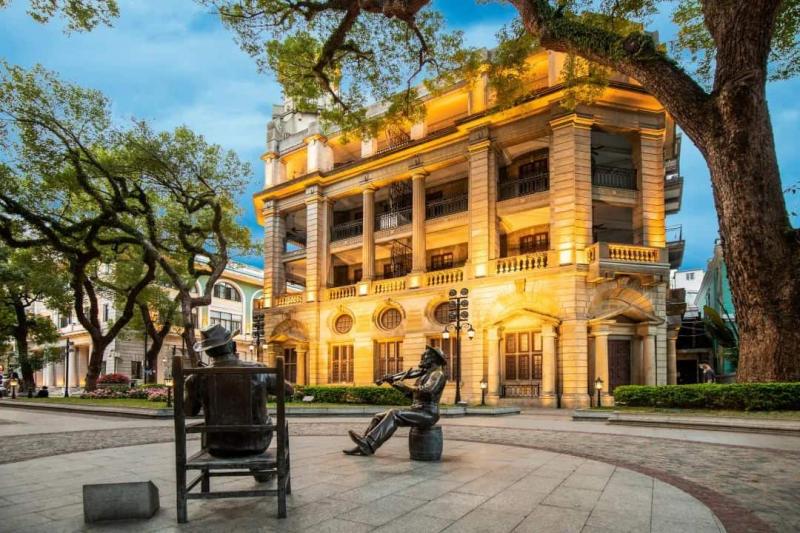 In the morning, meet your guide at hotel, and then take your private car from Guangzhou to Foshan. Foshan is a vital part of Guangzhou, known for its long history, martial arts, lion dance etc. It's one of the best places to admire traditional Cantonese culture. Upon arrival, the first stop will be the Foshan Ancestral Temple, which is the highlight of Foshan. Because of its well preserved ancient construction complex and its abundant folk culture, Foshan Ancestral Temple attracts millions visitors at home and abroad every year. The temple was first built in the Song Dynasty, in the Yuanfeng Era (1078-1085). As a municipal museum, the Ancestral Temple consists of Ancestral Temple, Confucius Temple, Huang Feihong Memorial Hall (one well known Kongfu star among Chinese) and Ip Man Hall. Different kinds of folk culture activities are available, such as Lion Dance, Cantonese Opera, Foshan Martial Art Performance. Extra fees are required for some of these activities. The Lion Dance performance in Ancestral Hall is held on 10.00-10.40, 14.15-14.55, 15.30-16.10. The cancellation of Lion Dance show won't be informed in advance.
The second stop is Liang Garden which was built in 1796. The Garden is a traditional private garden belonging to Liang's family. The builders are uncles and nephews of the family. Here you can see pagodas, sculptures, lakes with fine gardens of trees and flowers.
After the tour in Foshan, enjoy your private ride again back to your hotel in Guangzhou.
Meal: B, L
This morning, after breakfast in hotel, you will continue private tour in Guangzhou. First you will have a visit to the Chen Clan Ancestral Hall, which was a place in Guangzhou both for offering up sacrifices to ancestors and for study. Now it serves as Guangdong Museum of Folk Arts and Crafts to show the most characteristic Guangdong architecture.
At lunch time, you will enjoy a Dim Sum meal. Dim Sum refers to a large range of small dishes usually served for breakfast and lunch in Cantonese cuisine. It is prepared as small bite-sized portions of food served in small steamer baskets or on a small plate, together with tea. Many locals in Guangzhou really enjoy the social hour at Dim Sum restaurant for their morning tea break. Tasting several kinds of Dim Sum at a nice restaurant will be a memorable delight of Chinese culinary culture.
Later, head for Xiguan Old Houses. Xiguan is a historic location to memorize the history of the city. The houses there are well preserved with traditional features.
At an appropriate time, be accompanied to airport or rail station for your next destination.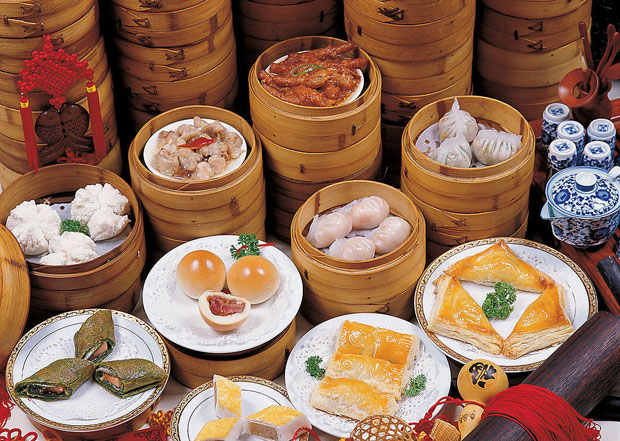 What's included
1-on-1 Travel Consultant

Your China based expert listens to your wishes carefully, provides professional advice, ensures unlimited itinerary revisions before done and 24/7 helpline service while traveling.

Private Local Guide and Driver

Your guides are friendly, helpful and knowledgeable, and your drivers are professional, polite and patient. They are very flexible to accommodate your personal needs and happy to show you the local attractions, history, culture, foods and real life.
Private transfers from hotel to attractions, airport or train station are also included.

Accommodation to Suit Your Preference

We hand pick hotels ranging from luxury 5 star, superior 4 star to comfortable 3 star. Luxury or cozy boutique hotels and budget guesthouses are also among your choices. You could decide where to stay to meet your taste and budget.

Gourmet Meals

Most of the hotels we select offer both Western and Chinese buffet breakfast. Lunch and dinner included are arranged in selected restaurants to taste authentic Chinese cuisine and local specialties. Thus you may also have a unique food tour.
Meals specified in itinerary as B=breakfast, L=lunch, D=dinner.

Attractions and Activities Listed on the Itinerary

Our city tour packages have included the (first/main) entry to all attractions and the expenses of activities on the itinerary (except the optional activities).