As the second or third wave of coronavirus hit Europe and North America at the year end, right now China became one of the very few havens of refuge for COVID-19 in the world. For the expats living in China, it is not convenient and sensible to go out of the country for a holiday due to enormous complication and hefty cost. We're still not sure when will it be safe to travel abroad again. Though there were still some sporadic cases found in different parts of China occasionally, the government would do everything to avoid further spread in the local community: Large-scale nucleic acid test will be launched, and infected patients including asymptomatic ones will be isolated and treated in hospital. Therefore, it is quite safe to do domestic travel during the COVID-19 pandemic. Here below are some coronavirus travel advice and safety tips for your trip plan.
1. Destinations - where to travel in China during COVID-19
China is a vast country with so many gorgeous places awaiting you to explore. During the pandemic period, you will see fewer travelers in tourist spots except during the national holidays. COVID-19 is an extremely contagious virus, which can be easily transmitted in densely populated cities. So we come with the China tours for expats and cwould recommend you should consider those smaller towns or countryside as your future destinations in China, such as Yangshuo, Longji Rice Terraces and tribal villages, Sanjiang of Guangxi, Zhangjiajie of Hunan, Yellow Mountain and neighboring towns of Anhui, Dali, Lijiang and Shangri-la of Yunnan, based on the current local situation. Spend less time in those metropolises, where often have a large number of floating populations. This brings higher risks of infection.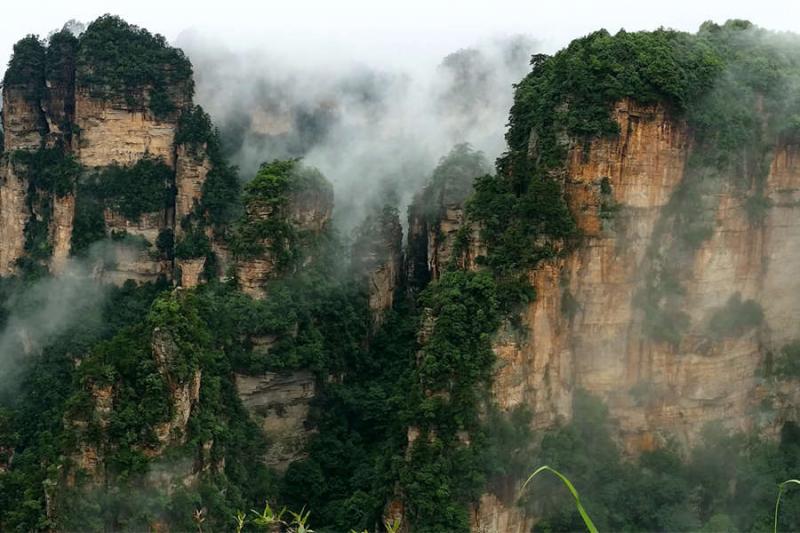 Note:
There are still coronavirus travel restrictions in China. Please check the COVID-19 regional risk level of your intended destination, which is available online in Chinese or at Wechat mini program. So please ask your Chinese friends or colleagues to check the information if you don't read Chinese characters. The system refers to "green" color as low-risk region, "yellow" as medium-risk region, and "red" as high-risk region. If you are from Green area, then don't go to the Yellow and Red areas. Conversely, if you live in a Yellow or Red area, then we don't recommend you to go out for a holiday.
Classification of risk levels:
Low-risk region – the areas with no confirmed cases or no new confirmed cases for 14 consecutive days;Medium-risk region – the areas with new confirmed cases within 14 days – but the total new cases are no more than 50, or cumulatively no more than 50 cases – but no cluster epidemic within 14 days;
High-risk region – where the cumulative number of confirmed cases has exceeded 50 cases and a cluster epidemic was confirmed within the last 14 days.
2. China trip ideas during coronavirus - things to do
When you are planning the trip within China, it is not recommended to squeeze many programs into one itinerary. To reduce the risk of getting infected, you can select those less busy attractions, or visit the must-sees at a less busy time. Try not to visit the indoor places packed with people. Poor ventilation of natural caves and crowded theaters may increase the possibilities of transmission. Why not read a book in a comfortable chair at hotel, or walk/cycle on a country path enjoying the stunning view? You can also consider a short course like cooking, Tai Chi, Chinese calligraphy/painting, etc. during your trip, which is a delightful experience away from other tourists.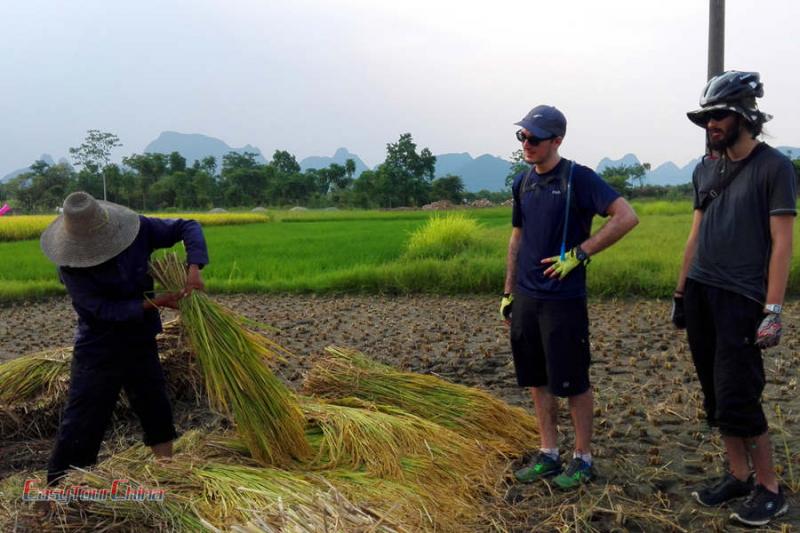 3. Mode of transportation
While traveling in China, you can use air flight or high speed train services. Due to the outbreak of COVID 19, all the entrances of airports and train stations are equipped with temperature check device. If the passenger's temperature is higher than 37.3 C, he/she is required to explain the reason or show the nucleic acid test result within 7 days. So please keep well before you depart for a holiday. Once someone in your party has a fever, then he/she will be refused to board the flight or train, even cannot enter the parks and museums. If possible, take less taxis in a new place. You can hire a private car from your travel agent or hotel, which is a bit more expensive, but worth the value during the special period. When you sit in a vehicle, please wear a mask as much as possible. Don't take it off unless really necessary. If possible, eat or drink much less than usual to reduce the chance to pull the mask down.
4. Health code in China
When taking a China tour during coronavirus, you will need a health code. First created by Alibaba in February, health code system was adopted to meet the needs of virus surveillance and work resumption by Hangzhou municipal government. Soon other provinces and municipalities also designed their own health codes by either Alibaba or Tencent. Later, the national E-Government Citizen Platform developed unified form of code for all provinces to follow to allow people traveling domestically under one multilaterally recognized system all over the country. The health code mini programs are embedded in the popular apps: WeChat by Tencent and Alipay by Alibaba. After installing one of the two apps, the users can apply for a colored health QR code (three colors: green, yellow or red like the risk levels of regions) after registration. It seems the Wechat app might be easier for foreign users. this article can help you to get your health code on Wechat or Alipay.
Individuals are required to provide their name, ID/passport number and mobile phone number. The health-rating platform then asks a series of questions, including physical health condition and whether you have traveled to epidemic areas or have been in close contact with infected patients, to produce an initial rating (green, yellow or red). The rating may possibly change from green color to yellow or red if you have ever been to Medium/high risk region, or even a locked-down district.
You can simply search online for the process of obtaining the health code on the phone (with a Chinese SIM card preferably!). It is also recommended to ask your English-speaking Chinese friend to help you, which is a lot easier for them as almost all Chinese adults have the code on their mobile phone, otherwise, they couldn't even visit the hospitals, banks, museums, parks and government offices in the first half of this year. Moreover, you can also apply for extra health codes for your kid or senior parents under your account on Wechat.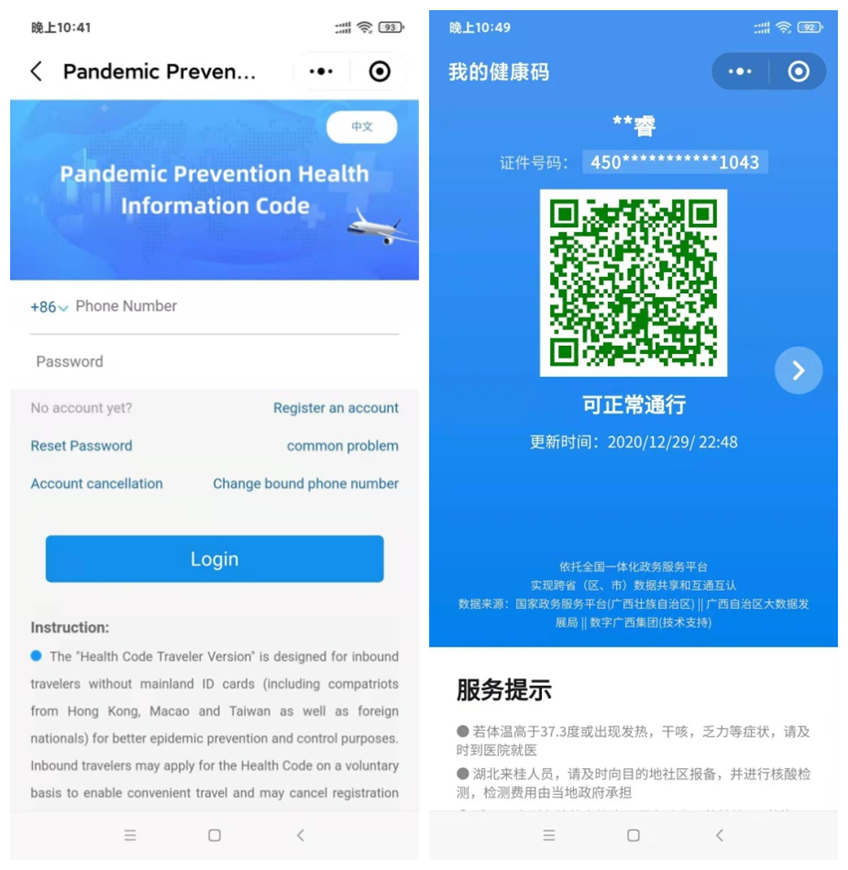 How to travel safely during the COVID-19 pandemic - preparations and travel tips
This is the last suggestion but not least, bringing a mask with you is a must wherever you go. Thanks to the successful containment of COVID-19 in China, in most of the occasions most people don't wear a mask now, but at certain places, it is still required. To avoid any embarrassment and inconvenience, don't forget to put some masks in your luggage though they are available in all pharmacies along the streets. Always have one in the pocket when you go out. Hand sanitizer should also be on your pack list. If you don't have a chance to have your hands washed, this is a good alternative.
When you go to the tourist spots, or any other busy places, it is suggested to maintain a physical distance (about 2 meters) with others. Don't go to those places packed with people.
Consult your travel agent or hotels about the local rules. The local governments may have some special requirements for tourists from other regions. Get prepared. If you can't offer the needed document, you may change your plan in advance. Don't do that at the last minute.
Bon voyage!