Zhuang nationality is the most populous minority group in China and its people mainly live in compact community in the Guangxi Zhuang Autonomous Region in southern China. It adopts Zhuang language, which belongs to the Chinese-Tibetan language family. The predecessors of Zhuang people began to live southern China as early as thousands of years ago and in 1958 the Guangxi Zhuang Autonomous Region was established. Zhuang people used to worship the Nature and primitive religion based upon polytheism and during the period of Tang and Song Dynasty, Buddhism and Taoism were successively introduced to their community. After 1840, Christianity and Catholicism also came to this region, but their influence was limited.
Recommended China ethnic tours:
11-day Guangxi & Guizhou Mountain Tribe Adventure
20-day Yangtze Cruise+Ethnic Adventure
15-day Yunnan and Guizhou Getaway Tour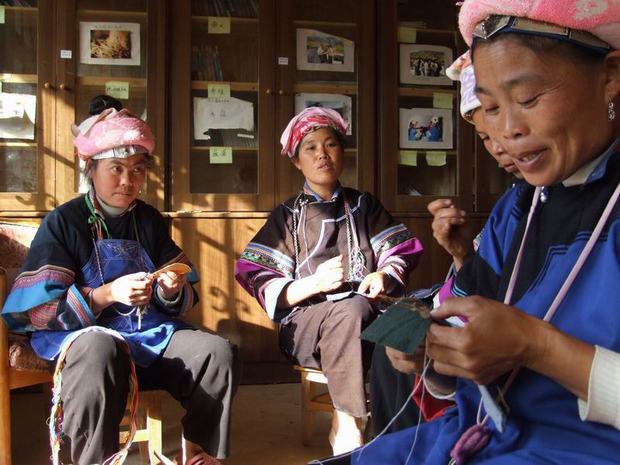 Customs
The Zhuang people are monogamous. But they have a strange custom - the wife stays away from the husband's home after marriage. She returns to live with her parents the next day after the wedding and visits her husband only occasionally during holidays or the busy farming seasons. The woman will move permanently to the man's home two or three years later. This convention, which often impairs the harmony between husband and wife, has been going out of existence.
Zhuang people love singing and their community is famed as "the ocean of songs". In the old days, every Zhuang community held its regular songfests at given venues. On those occasions, young people from nearby villages would come together in their holiday best to meet each other and choose their lovers through songs. It is said that, in the Tang Dynasty, a Zhuang woman singer called Third Sister Liu (Liu Sanjie) became known not just for her beautiful singing but especially for the courageous exposure in her songs of the crudeness of local tyrants. Today her name is a household word throughout China thanks to a successful film about her made in the 1950's.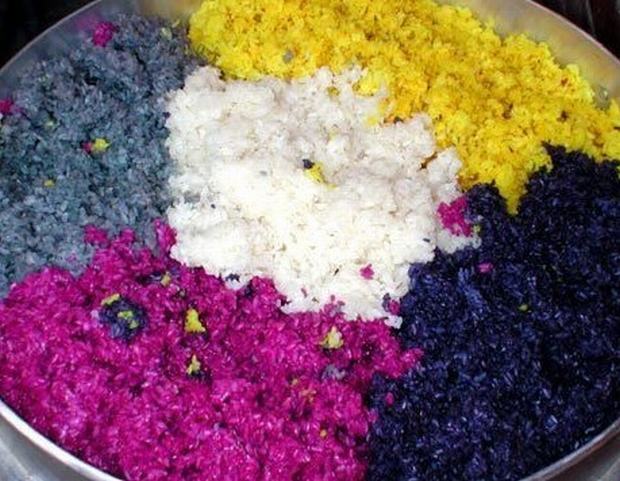 Costumes and Handicrafts
Contemporary Zhuang clothing is in general close to the wear of the Han people. But traditional dresses remain in many places or are worn for special occasions. In northwest Guangxi, for instance, elderly women like collarless, embroidered and trimmed jackets buttoned to the left together with baggy trousers, embroidered belts and shoes and pleated skirts. They fancy silver ornaments.
Zhuang brocade is a splendid handicraft originated in the Tang Dynasty (618-907). Woven in beautiful designs with natural cotton warp and dyed velour weft, the brocade is excellent for making quilt covers, table-clothes, braces, aprons and handbags. Winning national fame during the Ming and Qing dynasties (1368-1911), Zhuang brocade has been steadily improved and at least 40 new designs have been developed in the past few decades.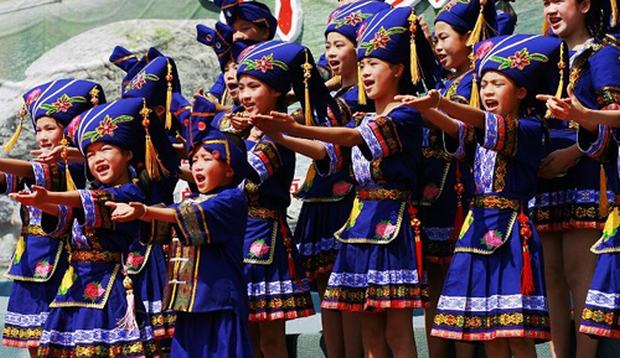 Festivals
While sharing many festivals with the Han people, the Zhuang people have their own festivals: the Devil Festival, the Cattle Soul Festival, the Feasting Festival and the Singing Festival, the latter is the most famous.
The Devil Festival, which falls on July 14 on the lunar calendar (usually in August on the Gregorian calendar), is an important occasion next only to the Spring Festival. On that day, every family would prepare chicken, duck and five-colored glutinous rice to be offered as sacrifices to ancestors and ghosts.
Related Reading
Comments
Leave a Comment