The Yao ethnic minority, with a population of 2,637,421, mainly live in mountain areas in south of China like Guangxi Zhuang Autonomous Region, Hunan, Yunnan, Guangdong, Guizhou and Jiangxi provinces. About 70 % of them live in Guangxi.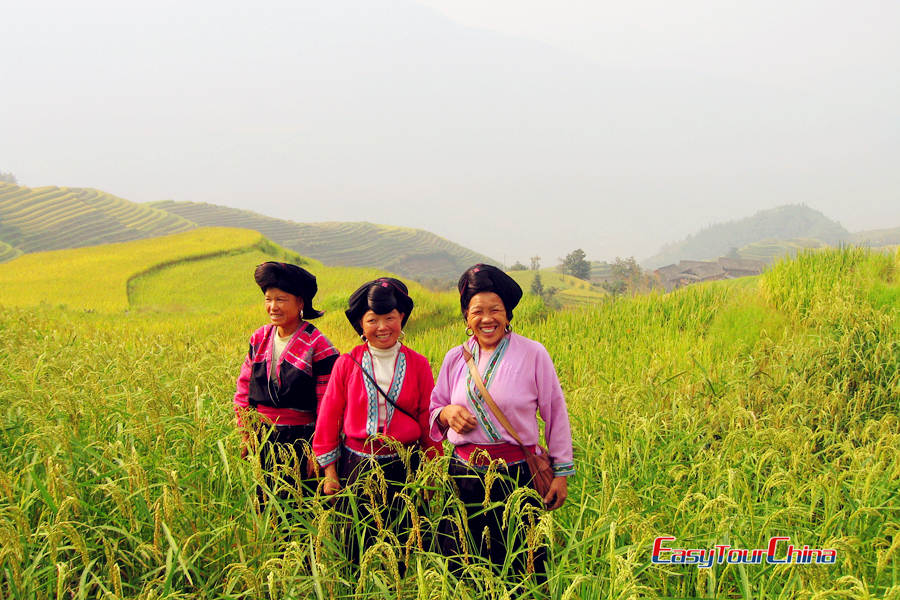 The language of the Yao ethnic minority is rather complicated, belonging to Chinese -Tibetan language family. Half of them speak Yao language; others speak Miao or Dong languages. They don't have their own written language hence they use Chinese characters. There are more than 20 sub-ethnic groups within Yao nationality, such as Sha Yao, Guoshan Yao, Baitou Yao, etc. After the founding of the People's Republic of China, all subgroups get a unified name - Yao ethnic minority.
Recommended China Ethnic Tours:
11-day Guangxi & Guizhou Mountain Tribe Adventure
20-day Yangtze Cruise + ethnic Adventure
15-day Yunnan and Guizhou Getaway Tour
Costumes of Yao people
The Yao costumes are diverse. Men wear jackets in blue or black, buttons in the middle or left or usually belted. However, women's dress varies more. Some Yao women like short collarless jackets, cloth belts and skirts either long or short; some choose knee-length jackets, belts with both ends.
Their headgear and hairstyle are colorful. No matter men or women like to wrap hair in shape of basin with long black cloth, they think, the bigger and the more beautiful. The coned hairstyle and red scarf are the mark of a married woman. When festival, women will comb hair into shape of tine with colorful handkerchief. Men wrap white coif. The women are skilled at embroidery and they embroider fine flower patterns on the cuffs, edges of their clothes as well as on the bottoms of their trousers.
Festival of Yao people
There are many festivals for Yao group because they not only share some festivals with Han but also have their own festivals. For example, Spring Festival, Tomb-sweeping Day, Dragon Boat Festival, Mid-autumn Festival, all for Han and Yao people. Their own festivals are Panwang Festival, Danu Festival and so on. The Panwang Festival held every three or five years in the tenth month by the lunar calendar. The Danu Festival, more important for Yao people in Guangxi, is said to commemorate ancient battles.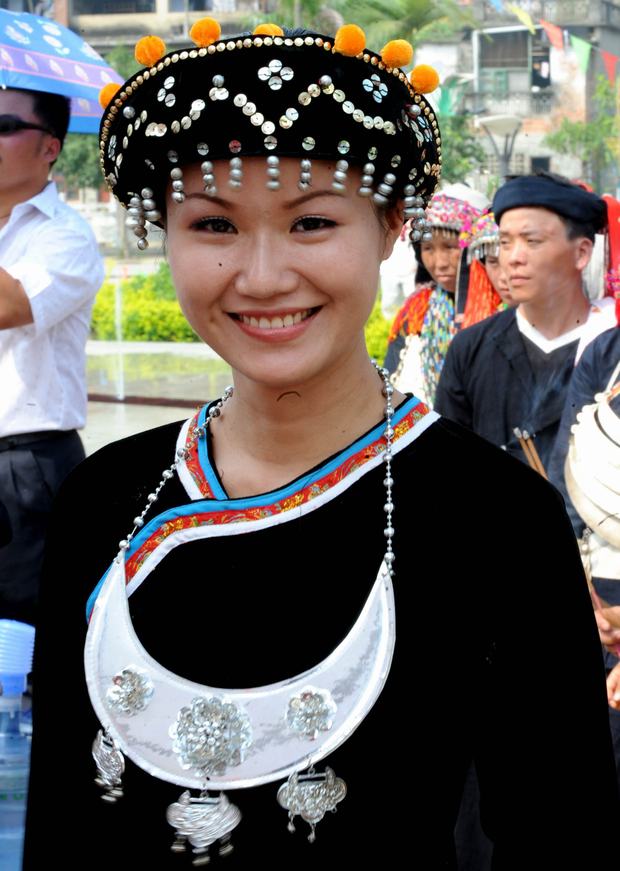 A daily necessity of the Yao's is "oil tea". The tealeaves are fried in oil, then boiled into a thick, salty soup and mixed with puffed rice or soybeans. The oil tea serves to entertain the visitors on some occasions.
Related Reading
Leave a Comment