Except the famed West Street, Yangshuo also boasts some of the most sublime landscape with limestone mountains, crystal rivers, ancient bridges, picturesque rural villages...Cycling is the most ideal way to explore the beauty of Yangshuo. With countless trails and paths spreading through the most beautiful Karst scenery, mountain biking is an excellent way to get deep into countryside of Yangshuo.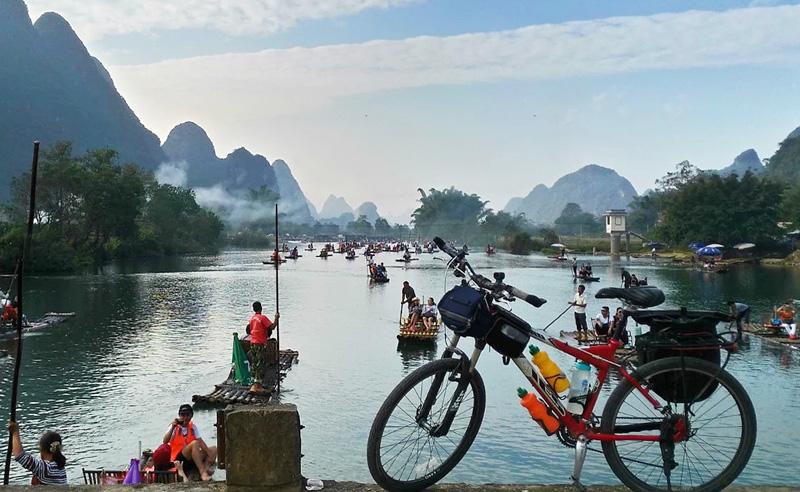 Whether you are an experienced cyclist or casual rider, Yangshuo offers an unforgettable cycling experience as to meet your interest and abilities: Just leave the town in many directions along the roads which connect local villages nearby; and don't worry, most of the routes are flat and you don't even notice the small hills along.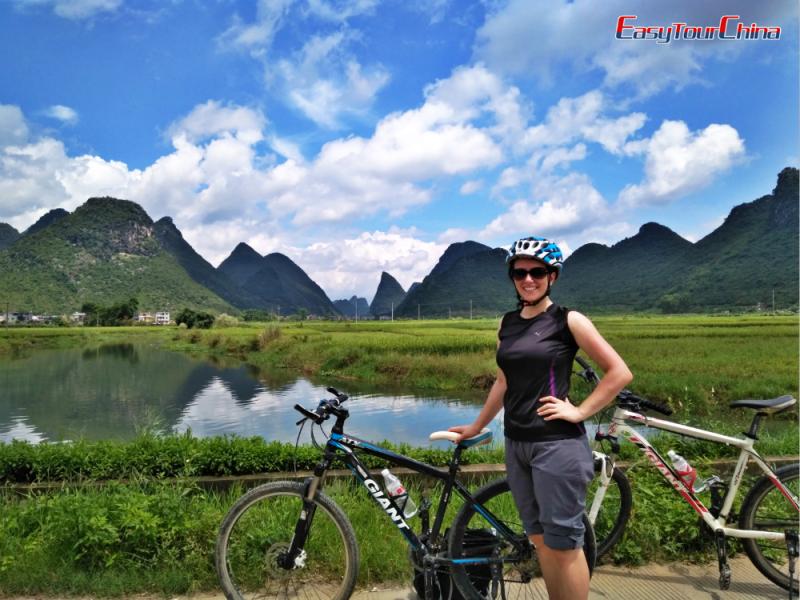 May is one of most pleasant months for biking before it is getting too hot in the summer. You will see the stunning limestone peak, clear and smoothly-flowing river, newly-planted rice paddies, and happy water buffalos at leisure. The most popular route is to head out towards Chaoyang Village, and further to the old town of Yangshuo along Yulong River. You can also extend your cycling trip to Moon Hill, Fuli, Xingping, Yulong Bridge and so on. Along the way you will be amazed by the beautiful natural scenery and rural life of South China.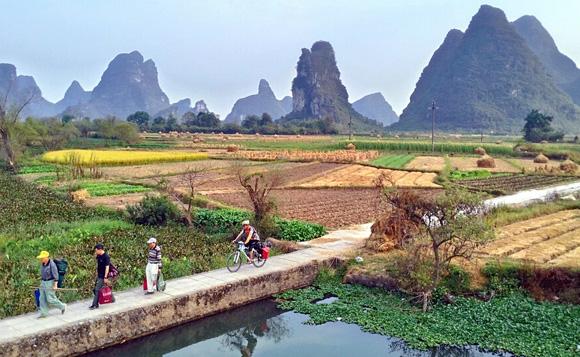 Recommended Biking Tours in Yangshuo and Guilin:
15-day Guilin Grand Loops Bike Tour
More trip ideas in November