Documents Needed to Travel to China
Visiting China is something many international travelers hankered after. From the thousands of years of history and rich culture to an abundant diversity of natural sceneries, China offers a lot to see and experience. When planning a trip to China, travelers should not only well craft the itinerary but also focus on the preparation for the necessary documents needed to travel to China at the very beginning of the planning. Apart from China visa, Tibet permit is needed if you travel to Tibet, and a health certificate is required if you take the panda volunteer program.
So what documents do international travelers need to travel to China?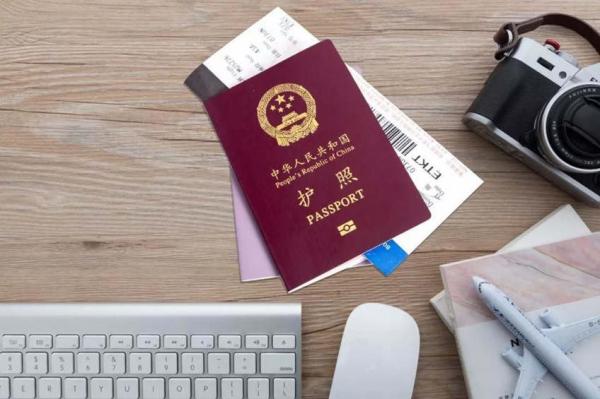 Passport
All foreigners must obtain a valid passport to visit China. The passport must have a validity of at least 6 months after your visit to China and have one blank page for the visa. Apply for a passport or renew your passport in your country and make sure your passport will be approved before you enter China.
China Visa
Except passport holders from Japan, Singapore, Brunei, etc., who can have visa-free travel to China, most foreign citizens are required to obtain a visa for China tours. Most travelers to China needs single-entry visa only, which must have a minimum six months remaining validity after your scheduled entry date into China. Start the trip right after the issuing date so that you can stay in China for a maximum period of 30 days. A visa must be applied and approved before entering China; if you are plan to Hong Kong only, a China visa is not necessary. Book a China tour package with us, we can assist you in applying for Chinese visa.
Travel to China without a visa
1) Ordinary passport holders from the countries that has established diplomatic relations with China, who have already travel in Hong Kong and Macao, can join a group tour to Guangdong Pearl River Delta Region for no more than 6 days, without a visa.
2) Passport holders from 53 counties and regions can enjoy the 72-Hour and 144-Hour Visa-free Transit in Beijing, Shanghai, and other cities of China.
>> Read more about China visa
To travel to Tibet, foreign passport holders are required to obtain a Tibet Travel Permit (TTP) 15 days before entering Tibet. If booking Tibet tours package with Easy Tour China, you just need to hand in a copy of your passport (Including name, nationality, age, gender, occupation, passport number), together with the itinerary (with traveling dates, destinations, travel route, etc.) we craft for you, we can arrange the Tibet Travel Permit. After the Tibet visa is handled, we will give you a confirmation of entering Tibet. Only with the confirmation can you buy air tickets or train tickets to Tibet.
PSB Permit
Alien's Travel Permit. If you want to visit travel into certain restricted areas of Tibet, which are not open to foreigners, this special permit is needed and it is issued by issued by the PSB (Public Security Bureau) of Tibet.
Border pass
Border pass is required if foreigner passport holders travel across the border of Xinjiang, Yunnan, Guangxi or other areas to China,. The border control areas include:
1. Hami Region in Xinjiang: Hami City, Yiwu County and Balikun County
2. Changji Hui Autonomous Prefecture in Xinjiang: Mulei County and Qitai County
3, Altay area in Xinjiang: Qinghe County, Fuyun County, Fuhai County, Altay City, Burjin County, Habahe County, Jimunai County
4. Xinjiang Tacheng area: and Buxer County, Emin County, Tacheng City, Yumin County, Tori County
5. Boertala Mongolian Autonomous Prefecture: Alashankou Administrative Region, Bole City, Wenquan County
6. Ili Kazak Autonomous Prefecture: Huocheng County and Zhaosu County
7. Aksu Region: Wenshu County and Wushi County
8. Kizilsu Kirgiz Autonomous Prefecture: Atushi City, Uqia County, Aheqi County, Akto County
9, Kashgar region: Tashkurgan County, Yecheng County
Immunizations
Generally, no specific vaccinations are required for travel to China. However, since the outbreak of COVID-19 epidemic, foreign travelers are required to get vaccinated before going to China. And they may still need COVID 19 Nucleic Acid Test (NAT) and quarantine.
>> Travel advice for Traveling in China during Pandemic
Health Requirements for Panda Volunteer
To take a panda tour and become a panda keeper to take care of the giant panda at the base in Sichuan, the applicants are usually required to be in good health conditions, and aged between 10 and 70. Feel free to consult your travel advisor of ETC for further details.
Your medical records is recommended to be put in your baggage; don't forget to take with the doctor's name, address, phone number and emergency contact number, including that of the insurance company. >> Know more about what to pack for travel to China.