Overview
The well-designed 3-day tour fully presents the unique charm of Lijiang, from the awe-inspiring natural scenery of Jade Dragon Snow Mountain, sophisticated traditional architectures and historical attractions in Lijiang Old Town, ancient Naxi kingdom - Baishai Old Town, to the mysterious Dongba Culture Museum. The itinerary is an ideal add-on for any long China holidays or those looking for a getaway trip to Lijiang, Yunnan. Put your mind at ease and wait for an enthralling encounter of a life-time.
Duration: 3 days & 2 nights
Travel Style: private tour
Customize Your Tour:
☑ Travel Dates ☑ Your Interests ☑ Your Travel Style

Upon you arrival, you will be met and welcome at the airport or rail station, then transferred to hotel check in. The rest of leisure time will be on your own arrangement, it will be a good choice to take your time in exploring Lijiang Ancient Town.
After breakfast, we are going to experience the most exciting core part of the itinerary – Jade Dragon Snow Mountain. It is named "Oulu" in Naxi, which means "Tianshan (Heaven Mountain)". Its 13 snow peaks reach high into the sky, together just like a "dragon" flying, so it is called "jade dragon". Take cable car to Yak Meadow for spectacular views.
Then transfer to Yuhu Village. The earliest residents of Yuhu village were those who raised deer for the palace of Naxi king. The Yuhu Lake here was a man-made lake constructed by the Mu family before the Ming Dynasty. Visit The Former Residence of Dr Joseph Rock, an adventurer and geographer who traveled through Yunnan and lived in Lijiang for 27 years.
Later visit Baisha Village, the ancient Naxi Kingdom. Mu Chieftain began their reign from Baisha. Apart from the ancient architectures, you can also see many traditional handicraft wokshops here, e.g. Naxi embroidery workshop.
Meal: B, L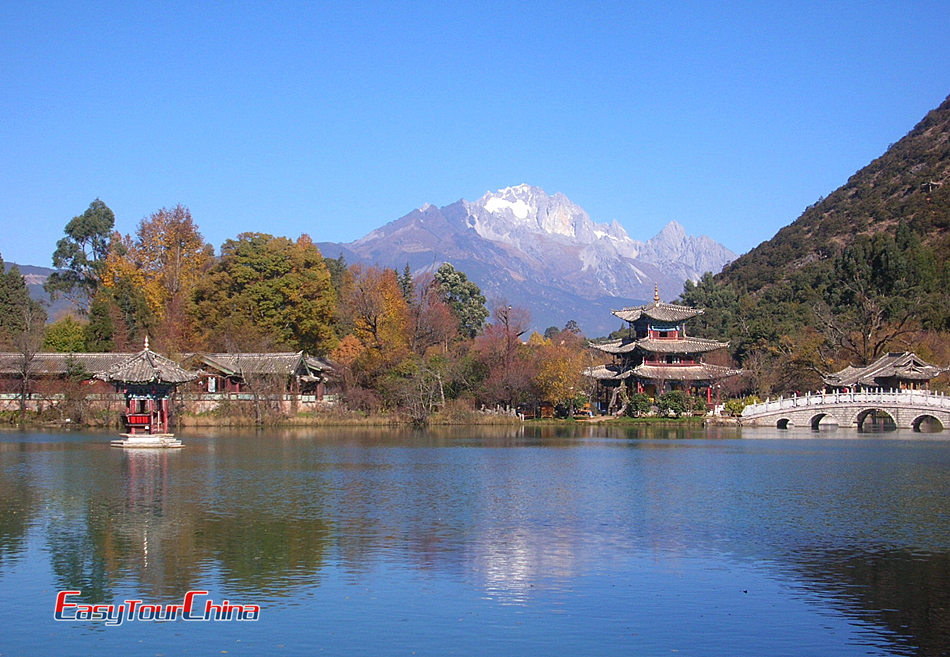 After breakfast, you will be guided to visit the Lijiang Old town, where originally called Dayan. Lijiang is a very well preserved old town built by Naxi people with unique cultural background. It was listed as the World Cultural Heritage Sites in 1997. You can have a panarama view at Wangu Tower on the top of the Lion Hill. Then you will visit the Black Dragon Pool Park. Located at the foot of Elephant Hill, it is a famous pond in the scenic Jade Spring Park (Yu Quan Park) with a short walk north of Lijiang Old Town. It was built in 1737 during the Qing Dynasty and offers a spectacular view of the region's tallest mountain, Jade Dragon Snow Mountain, over its white marble bridge. Continue the trip and visit the Dongba Museum, here you can learn Naxi Dongba culture and art.
According to your flight or train schedule, you will be transferred to the airport or rail station at the appointed time. Say goodbye to Lijiang and leave for your next destination.
Meal: B, L
Service ends.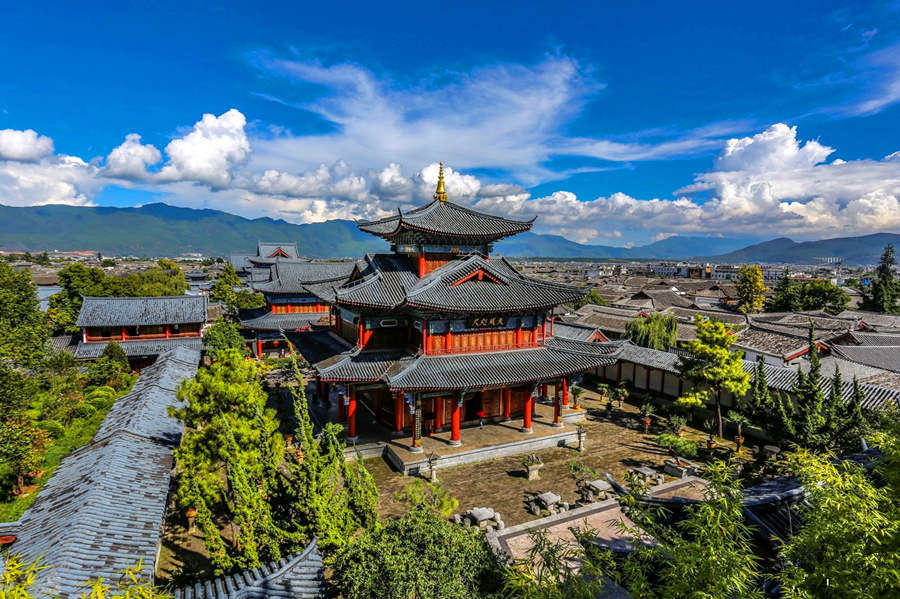 What's included
1-on-1 Travel Consultant

Your China based expert listens to your wishes carefully, provides professional advice, ensures unlimited itinerary revisions before done and 24/7 helpline service while traveling.

Private Local Guide and Driver

Your guides are friendly, helpful and knowledgeable, and your drivers are professional, polite and patient. They are very flexible to accommodate your personal needs and happy to show you the local attractions, history, culture, foods and real life.
Private transfers from hotel to attractions, airport or train station are also included.

Accommodation to Suit Your Preference

We hand pick hotels ranging from luxury 5 star, superior 4 star to comfortable 3 star. Luxury or cozy boutique hotels and budget guesthouses are also among your choices. You could decide where to stay to meet your taste and budget.

Gourmet Meals

Most of the hotels we select offer both Western and Chinese buffet breakfast. Lunch and dinner included are arranged in selected restaurants to taste authentic Chinese cuisine and local specialties. Thus you may also have a unique food tour.
Meals specified in itinerary as B=breakfast, L=lunch, D=dinner.

Attractions and Activities Listed on the Itinerary

Our city tour packages have included the (first/main) entry to all attractions and the expenses of activities on the itinerary (except the optional activities).