Overview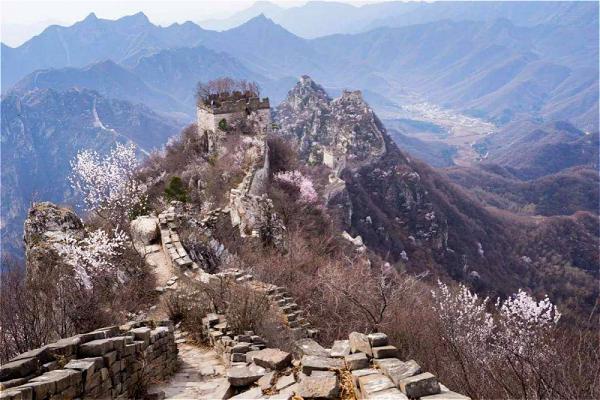 For serious hikers and active travelers with a sense of adventure, we highly recommend our 3-day Great Wall trekking and Camping Tour when you're traveling in Beijing. With the experienced expert local guide, you'll hike on the best Great Wall trails in Beijing,
from Wohushan (Crouching Tigers) to Gubeikou, Jinshanling, Jiankou and Mutianyu Great Wall
, some of them are popular and famous, while the others are original, unrestored and wild Great Wall. Furthermore, you'll camp on the Great Wall for tranquility and the most beautiful
starry night
.
Customize Your Tour:
☑ Travel Dates ☑ Your Interests ☑ Your Travel Style

This morning, meet your private guide and driver at your hotel, and journey into the Wohushan Great Wall (2 hour's drive). Wohushan (Crouching Tigers) is the western section of Gubeikou Great Wall, winding on the majestic rocky mountains of Wohushan, resembling two lying tigers, hence the name. On this unknown and wild section of the Great Wall, you will not see any tourists. Walk on the wall, through 20 watch towers, getting to Gubeikou Great Wall, which is the most complete and most majestic Great Wall, and was crucial to wars and battle during Liao, Jin, Yuan, Ming and Qing dynasties. Camp overnight on a beacon tower of Gubeikou Great Wall, seeing the sun set and the stars rising on the sky.
Tailor-make Your Trip
If you don't want to camp on the Great Wall, or just want one night camping, we can arrange you the hotel/hostel accommodation at the foot of the Great Wall.
Meal: B, L, D
Get up early in the morning, breathing fresh air and viewing the sun rising from the east and shining upon the grand wall (if weather permits). Start hiking from Gubeikou, and head for eastward toward Jinshanling. The trek gets a bit easier today, as most of the terrain is gentle without big slopes. Capture the chance to take photos of the Great Wall, which is looking like a giant dragon zigzagging on the mountain. Besides, Jinshanling is famous for the seas of clouds above it. Continue hiking, and get to Jiankou Great Wall. Camp on one of the well-kept beacon towers.
Meal: B, L, D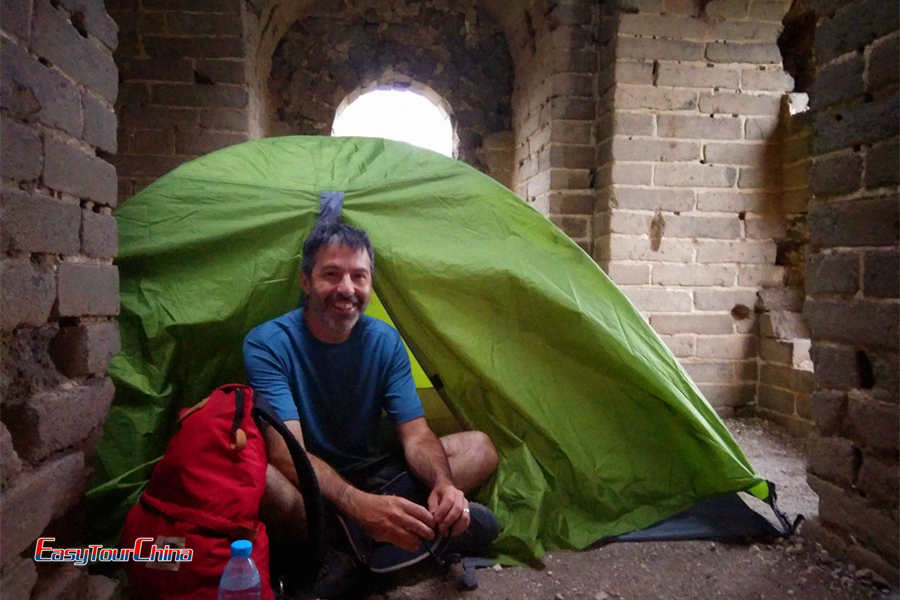 Wake up in the warm and soft sunlight (if weather permits), and view the world differently from the mighty, historical Great Wall. Hike again, from Jiankou to Mutianyu. Jiankou is one of the most beautiful wild Great Walls near Beijing, and a photographer's paradise. However, it is a rough hike, as some of the parts are rugged and broken. So be careful and walk safely. Finally, we arrive at Mutianyu, a more famous section of the Great Wall. Walk downhill, and transfer back to your hotel for rest. Tonight, you may celebrate your great completion of the Great Wall hiking adventure with a gourmet dinner.
Meal: B, L
Service ends.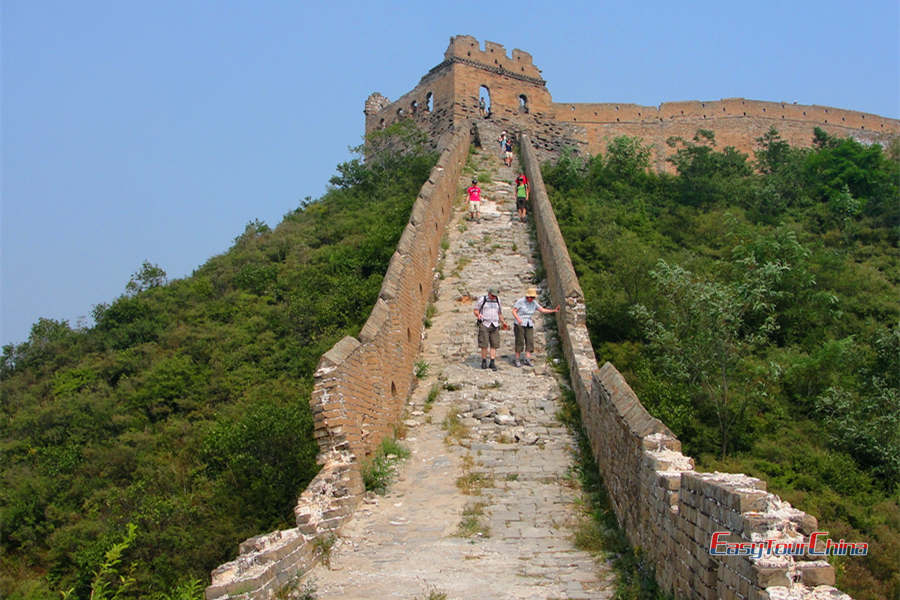 What's included
1-on-1 Travel Consultant

Your China based expert listens to your wishes carefully, provides professional advice, ensures unlimited itinerary revisions before done and 24/7 helpline service while traveling.

Private Local Guide and Driver

Your guides are friendly, helpful and knowledgeable, and your drivers are professional, polite and patient. They are very flexible to accommodate your personal needs and happy to show you the local attractions, history, culture, foods and real life.
Private transfers from hotel to attractions, airport or train station are also included.

Accommodation to Suite Your Preference

In each place, we hand pick hotels ranging from luxury 5 star, superior 4 star to comfortable 3 star. Luxury or cozy boutique hotels and budget guesthouses are also among your choices. You could decide where to stay to meet your taste and budget.

Gourmet Meals

Most of the hotels we select offer both Western and Chinese buffet breakfast. Lunch and dinner included are arranged in selected restaurants to taste authentic Chinese cuisine and local specialties. Thus you may also have a unique food tour.
Meals specified in itinerary as B=breakfast, L=lunch, D=dinner.

Attractions and Activities Listed on the Itinerary

Our China tour packages have included the (first/main) entry to all attractions and the expenses of activities on the itinerary (except the optional activities).

Internal Transportation

Based on your needs, we could make bookings of internal transportation, including domestic flights, inter-city trains, long-distance bus, etc.