The idea of buying souvenirs in China - one of the world's oldest countries, can be multifarious. With fabulous antiques occupying many of shopping streets, various arts and crafts fill the tourist-populated areas. But what are the coolest things, special yet affordable, which are worth collecting? Here we list the 8 cool best things to buy in China, including 1) tea; 2) silk and silk products; 3) handmade crafts; 4) Chinese calligraphy and paintings; 5) Porcelain; 6) Four treasures of the study; 7) Cheongsam (Qi-pao); 8) Traditional Chinese medicine (TCM).
Tea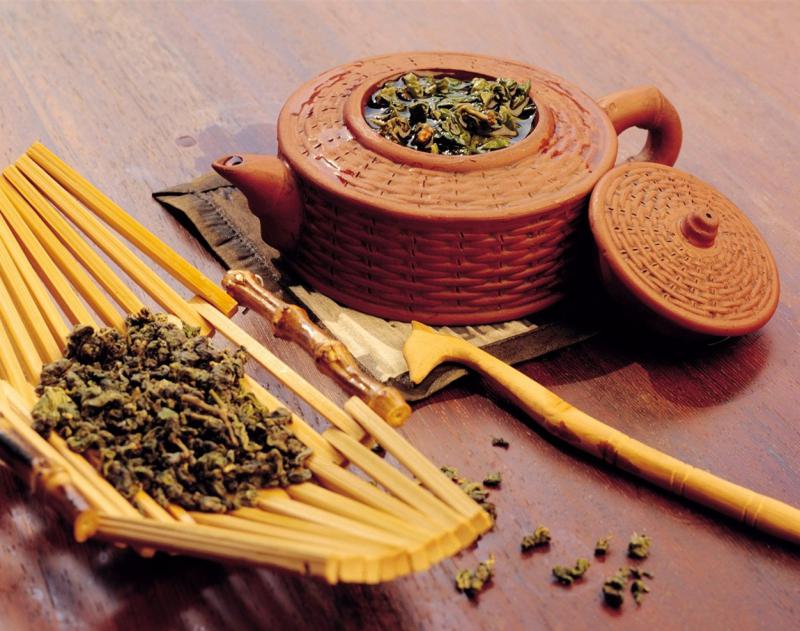 Tea is the No.1 thing to buy in China. It can be your own souvenir during for a China trip or an ideal gift for family or friends. Chinese tea can be classified into several categories according to the different methods by which it is processed, mainly including black tea, oolong tea, green tea and scented tea. Most famous teas in China include West Lake Dragon Well, Dongting Biluochun, Yellow Mountain Maofeng, and Wuyi Rock Tea.
The tea is essential in daily life of most Chinese people, and the prices of tea vary based on the quality. International travelers can buy tea in supermarket, tea markets and tea farms in China. To enjoy the tea, you may also buy tea related products, such as the tea sets (e.g. tea pots, cups, etc.), so that you can learn and practice tea ceremony at home.
Where to buy tea in China:
■ For green tea: Hangzhou (Longjing Tea), Dongting Lake & Suzhou (Bi Luo Chun), Huangshan (Maofeng), Xinyang (Mao Jian)
■ For black tea: Wuyishan in Fujian (Rock Tea), Qimen in Anhui (keemun black tea)
■ For Pu-Erh Tea: southwest Yunnan
>>>More about Chinese tea<<<
Silk and silk products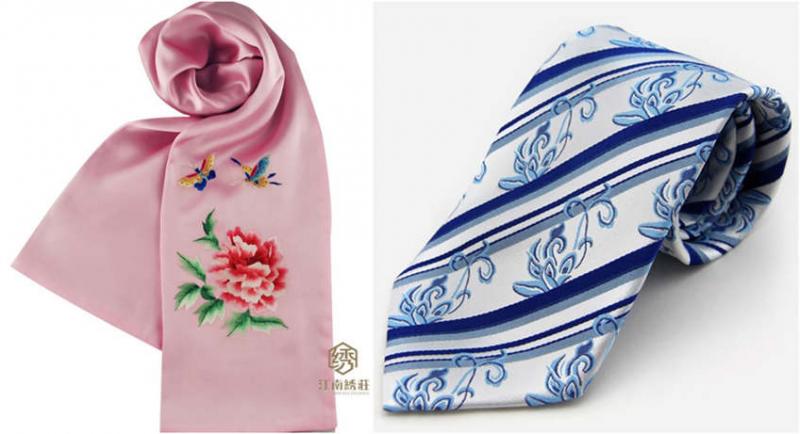 For thousands of years, Chinese silk has been universally celebrated for its superior quality, exquisite patterns, gorgeous color and rich cultural connotations. Today the silk from Suzhou and Hangzhou retains the best example of Chinese silk. When come to China, many visitors would like to buy some thin, soft and smooth silk products, such as silk Qi-pao, silk pajamas, silk bedding sets, silk scarf, silk tie and other accessories.
The best places to buy silk and silk products in China include Hangzhou, Suzhou and Shanghai.
>>>More about Silk and silk products<<<
Handmade crafts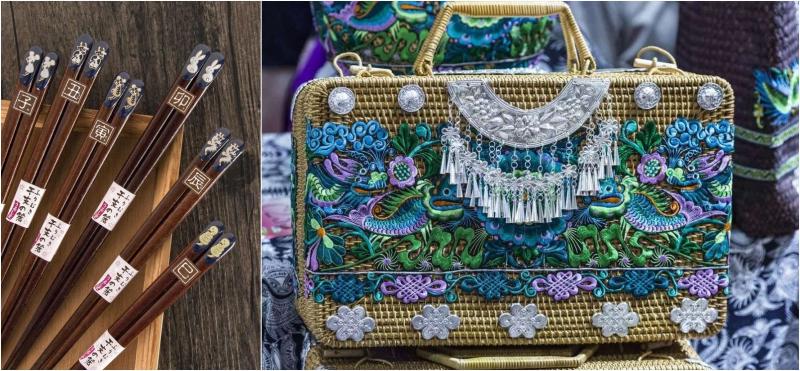 Given its vast territory and versatile nation minority, China has the world's most diverse handicrafts, interesting and absorbing each cultural essence.
Handicrafts, created by Chinese folk artisan based on the needs of life and aesthetic requirements, is a kind of arts and crafts. There are many kinds of handicrafts in China, such as leather goods, Song brocade, bamboo weaving, straw weaving, handmade embroidery, blue printed cloth, batik, handmade wood carving, oiled paper umbrella, clay figurines, paper cutting, clothing, folk toys and so on.
Recommended handicrafts to buy in China include: Bai/Miao batik bag, Miao/Bai embroidered clothing, embroidered slippers, Miao silver jewelry/ornaments, hand-knitted clothing, opera masks, papercuts, Chinese knots, Chinese seals, Inner-painted Snuff Bottle, chopsticks, clay figurine, Chinese paper fan, wood carving, stone carving.
Chinese calligraphy and paintings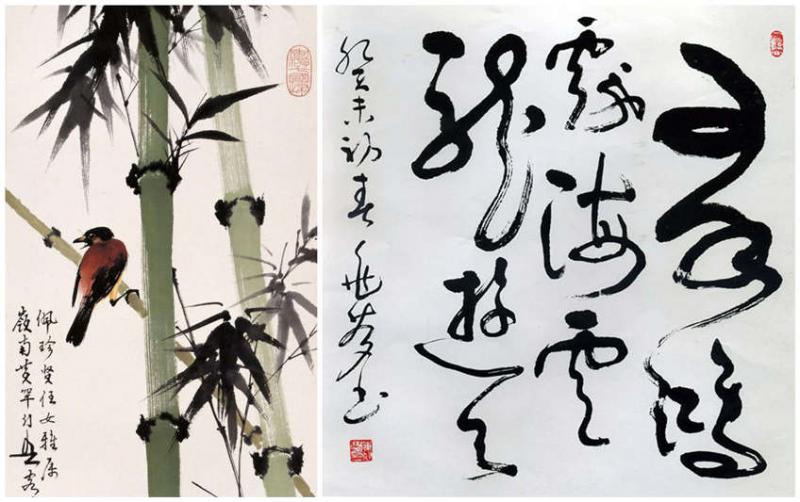 Chinese calligraphy and paintings are the essence of Chinese art, and no doubt one of the best souvenirs for foreign travelers. In Beijing, Panjiayuan Antique Market (潘家园) and Silk Street (Xiu Shui Jie 秀水街) are heavens for collectors of cheaper traditional Chinese art and kitsch, where you will find different styles of paintings and calligraphy works, as well as different sizes of brushes, which are tools for Chinese calligraphy and paintings, and also cool souvenirs to buy in China.
If you're interested in learning Chinese calligraphy and painting, you're suggested to take a class in China, and also buy Xuan Paper (Chinese art paper) and ink together for calligraphy and painting practice at home.
Porcelain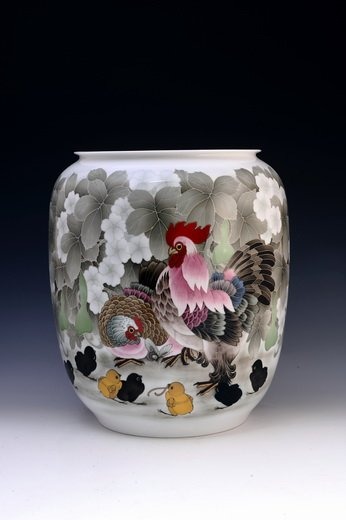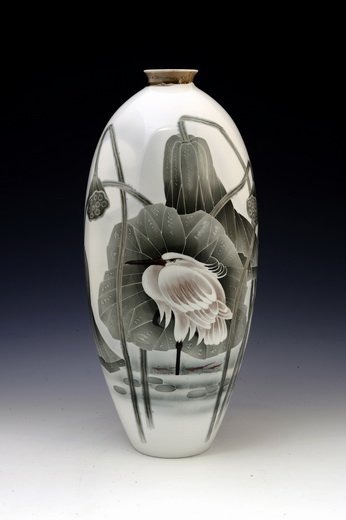 Chinese porcelain, known as "fine china" among Westerners, is one of the greatest achievements of Chinese artworks, and one of the best things to buy in China. China is well known by the world partly due to its porcelains. They integrate perfectly practicality and aesthetics, technology and art. Jingdezhen in the northeastern part of Jiangxi province has been honored as the Porcelain Capital of the world for over 1800 years. And "the blue and white porcelain" is the most famous type of Jingdezhen porcelain.
If you don't go to Jingdezhen on your trip to China, you can still buy fine porcelains at some shopping malls in big cities like Beijing, Shanghai, Chengdu, etc., or find varied quality of porcelains at antique markets, such as Panjiayuan in Beijing, and Hongqiao Antique Market in Shanghai.
>>>More about Chinese porcelain<<<
Four treasures of the study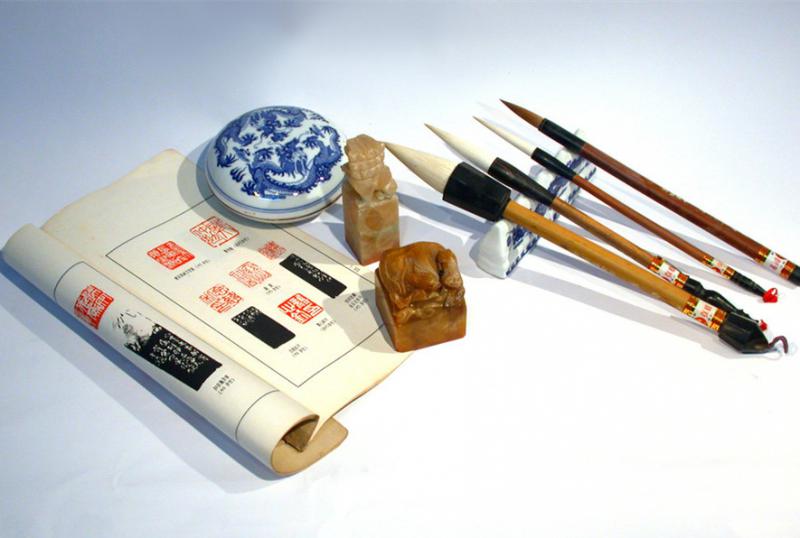 In the old days, one needed brush, ink stick, paper and ink slab to write and paint, which are called the four treasures of the study. And now they become one of the most famous popular souvenirs among visitors to China. Especially the ink slab, made of stone, is strictly selected. The famous production centers of the ink slabs are Duanzhou in Guangdong, Shexian County in Anhui, Shandong and Lintaohe in Gansu.
In addition to the four treasures, there are also pen holder, ink bed, ink cartridge, brush wash, book holder, water clerk, water spoon, inkstone drop, inkstone case, printing clay, printing box, seal, roll, etc., are also necessary items for study, and cool things to buy in China.Foreign travelers can buy the four treasures of the study in every city of China.
>>>More about Four treasures of the study<<<
Cheongsam (Qi-pao)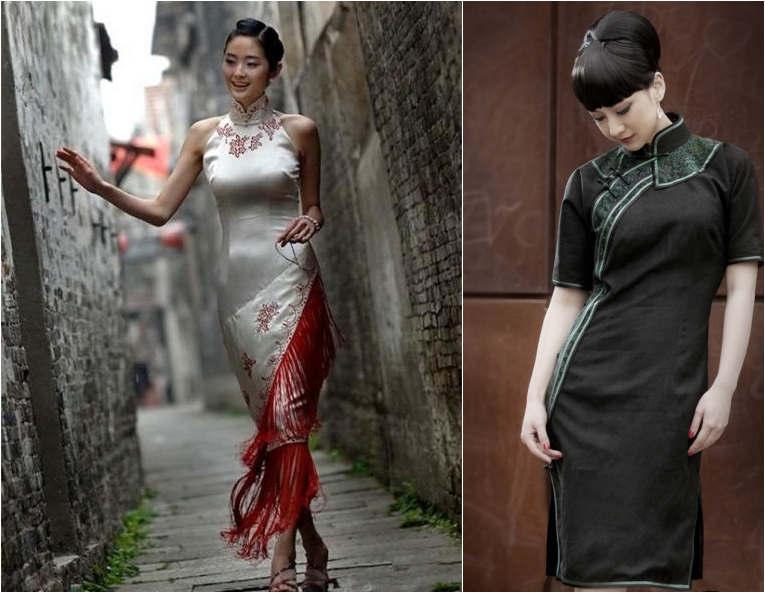 Cheongsam has been regarded as the model of Chinese traditional clothing culture, and traditional clothing for Chinese women in China and around the world. You may have seen it in some movies and some fashion shows.
Cheongsam is a body-hugging one-piece dress that fully displays the civility, elegance, grace and modesty of Oriental women, and outlines perfect female curve! Nowadays, Qi-pao is also a nice choice for dinner party and formal occasions, and designated by the State Department as the official dress for female diplomats.The handicraft of cheongsam has become one of China's national intangible cultural heritages. For ladies who want to buy Qi-pao in China, why not custom one according to your figure, style, and taste, instead of buying a ready-made one.
>>>More about Cheongsam (Qi-pao)<<<
Traditional Chinese medicine (TCM)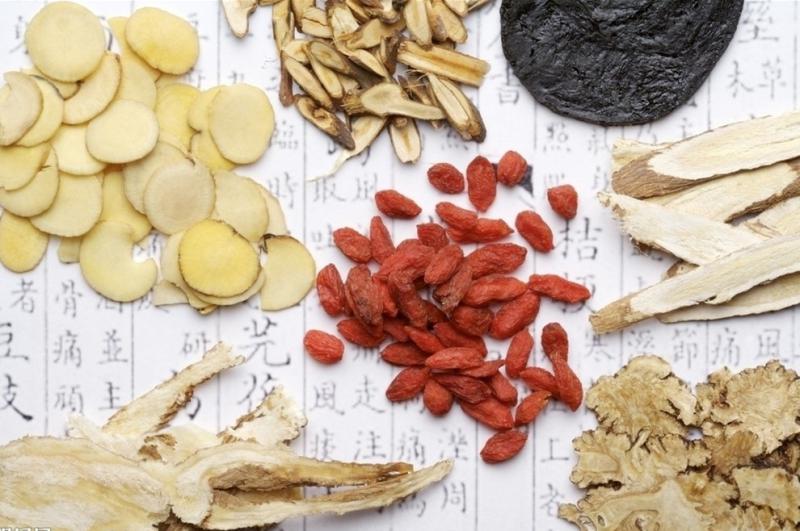 Traditional Chinese medicine (TCM) theory is based on the philosophy concept that the human body is a small universe with a set of complete and sophisticated closely-related subsystems, and pays attention to assisting the balance of the human body and letting its healing system do its job. They are five major TCM treatment modalities: herbal medicine, massage, cupping, acupuncture, moxibustion, operations with needles, and operations with Fire.
If you have some physical or mental problems, like insomnia, shoulder and neck discomfort, or even infertility, you may try TCM in China, and buy some TCM medicines at TCM hospitals, which can be found in most Chinese cities. And you can also buy the easy-to-use acupuncture, moxibustion or cupping sets from China, which are unique things to buy in China, and can be used at home, if you master the skills.
>>>More about Traditional Chinese medicine (TCM)<<<
Further reading: