Observing And Studying in the World's Porcelain Center - Jingdezhen
Observing And Studying in the World's Porcelain Center - Jingdezhen
Located in the northeastern part of Jiangxi province, Jingdezhen has been known as the Porcelain Capital of the world for over 1800 years. It is believed that ceramics production in Jingdezhen can be traced back to the Han dynasty (206 BC.–AD. 220), when it was called Xinping Town. The name of Xinping was changed to Jingdezhen when Emperor Jingde (1004-1007) of the Southern Song dynasty (960-1280) decreed all the quality wares for imperial use to be marked 'made in the Jingde period'.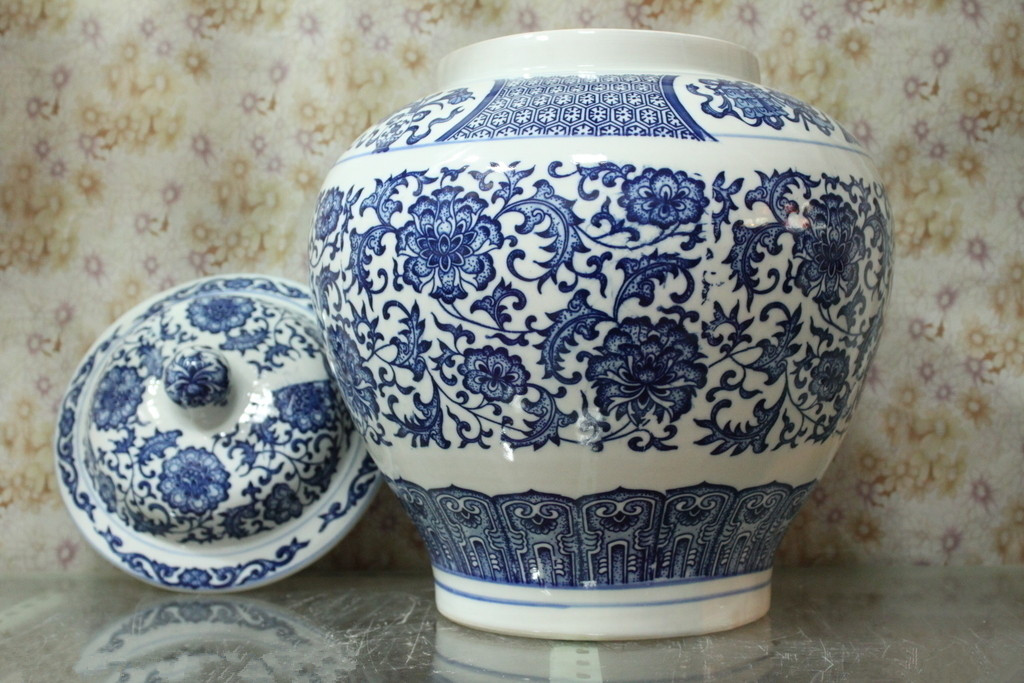 (The blue and white porcelain)
Jingdezhen porcelain industry was continually evolving. During Yuan Dynasty (1280-1368AD), "All together there were over three hundred kilns in Jingdezhen" according to the Yuan-dynasty Notes of Ceramics by Jiang Qi. Later skills were honed to perfection and the quality refined in Ming and Qing dynasties. Jingdezhen porcelains became the world's most sought-after wares, and were exported annually to the Middle East, India, Southeast Asia and even farther, being the precious utensils of nobles and the court.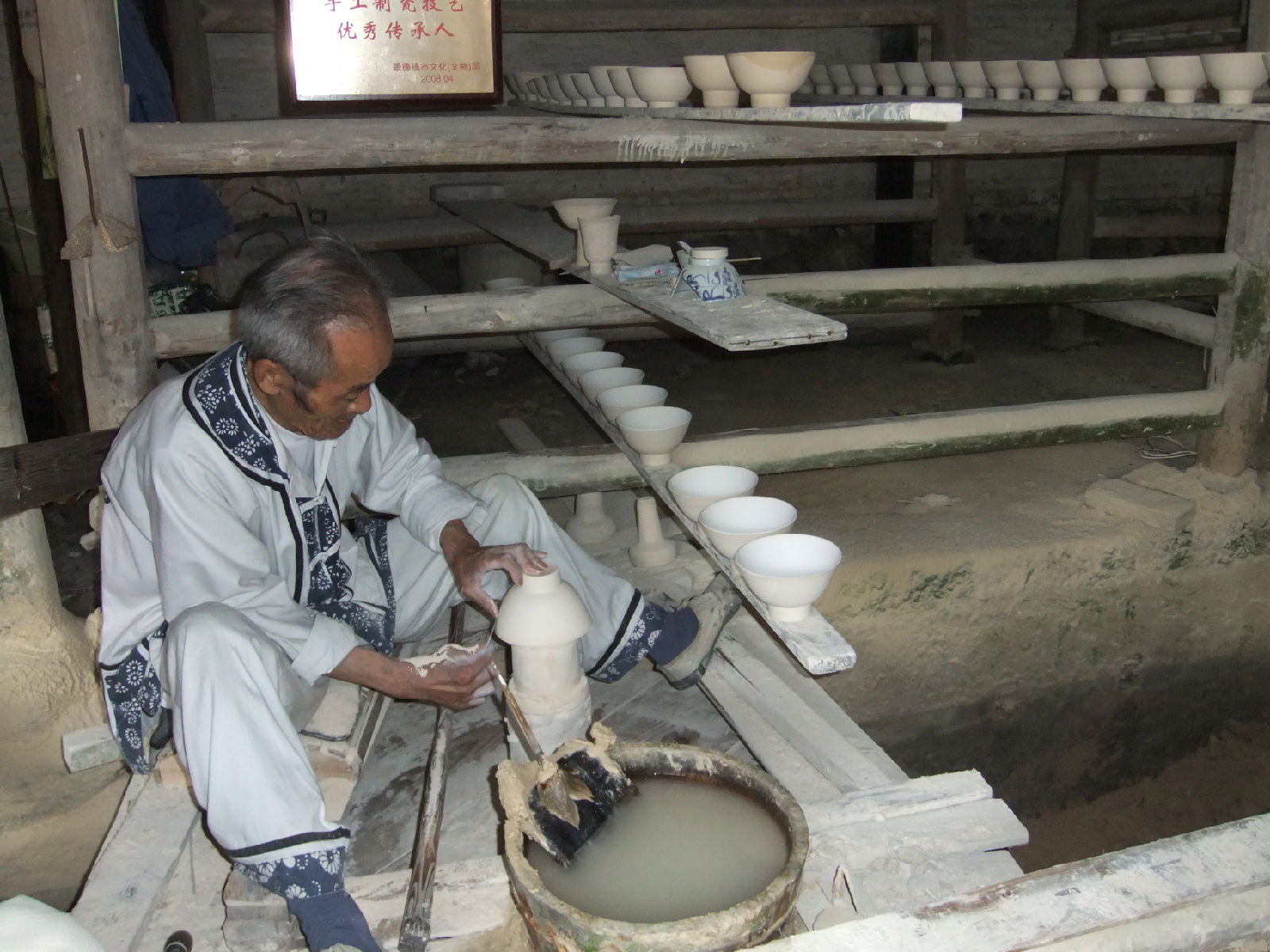 (The old working methods in Jingdezhen)
Jingdezhen porcelains were known "as white as jade, as bright as a mirror, as thin as paper, with a sound as clear as a bell". kaolin is one of the essential ingredients that makes Jingdezhen porcelain unique and wonderfully exquisite. And the Gaoling mountain, 40 kilometers to the northeast of the town, is just one of the few regions in China providing pure kaolin. The most famous types of Jingdezhen porcelain are the blue and white porcelain, also known as "underglaze blue", with bright colors, simple yet elegant patterns, and smooth glaze that never fades. Other major types include Yaobian Porcelain, Celadon (Yingqing) Porcelain, Wucai Porcelain, Doucai Porcelain and Famille Rose.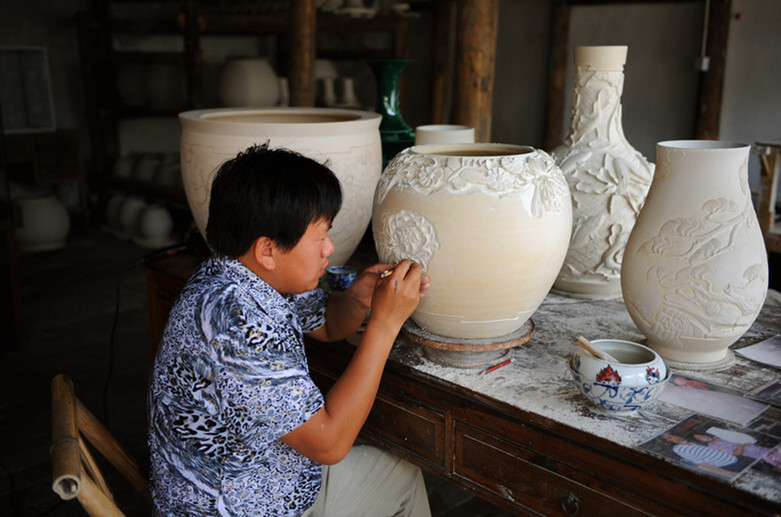 (Making Jingdezhen porcelains)
Today, Jingdezhen remains a center of porcelain production, though working methods have been vastly changed with the using of electric, electric wheels and gas kilns. Yet ancient throwing and decorating techniques and wood-fired kilns can still be seen and infuse the new manufacturing. Visitors can go to the Jingdezhen Ceramic History Museum for the old working methods and Qing Dynasty kilns. Jingdezhen now boasts a ceramic research institute and a ceramic museum, as well as five kaolin quarries, 15 porcelain factories, two porcelain machinery plants, one porcelain chemical plant, two refractory materials factories and dozens of porcelain processing works, and attracts porcelain experts and enthusiasts, in addition to people fond of traditional Chinese culture and art throughout the world.
Top China destinations around Jingdezhen include Yellow Mountain, Nannjing, Hangzhou, Wuyuan…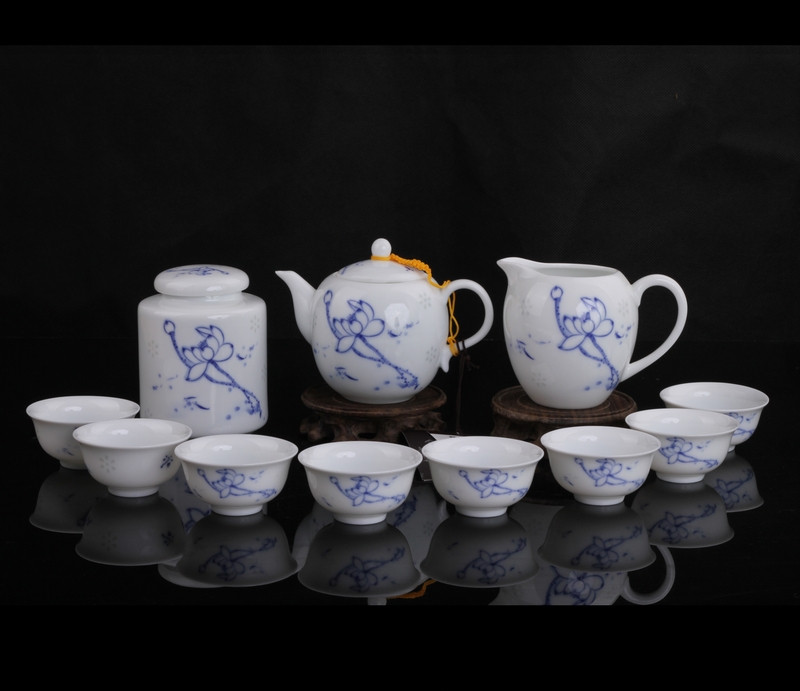 (Jingdezhen porcelain cups)
Leave a Comment