Coco's Adventure to Zhangjiajie, Fenghuang & Red Stone Forest
Earlier this month, Peicy (Sales colleague) and I were honored to attend the 2016 International Travel Agencies Conference on China Inbound Tourism held in Zhangjiajie, and explored a lot amazing spots in and around Zhangjiajie through its well-organized familiarization tour. And come back with inspiring and informative insights.
We keep traveling to all kinds of destinations in and around China, re-examining our tour itineraries, and meeting with our ground service partners and hoteliers, to stay current on local knowledge.
The weather of the first two days in Tianmen Mountain and Zhangjiajie National Forest Park is not good as expected - freezing cold with heavy rains, and foggy. So unfortunately I didn't see the majestic look of famed Zhangjiajie Mountains what travelers usually see in a find day.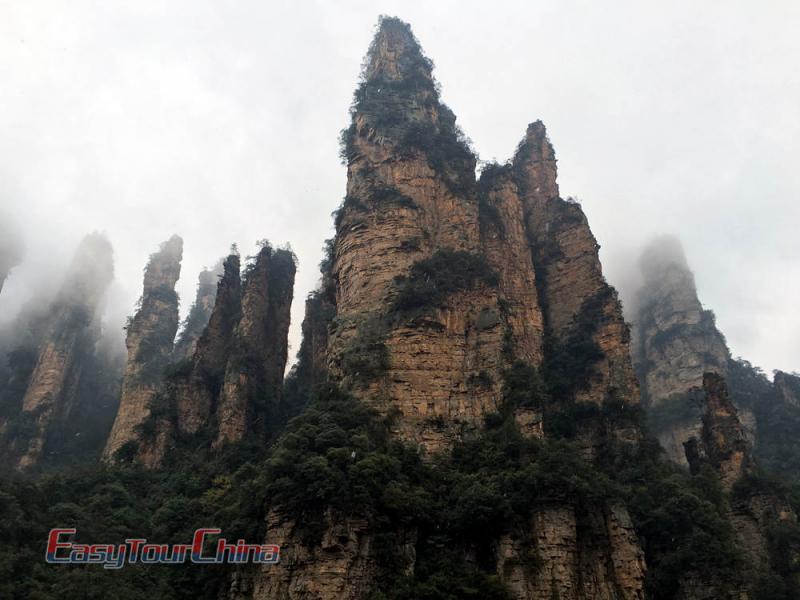 However, it turned out to be a blessing when the drifting snow suddenly came, which cheered us all up. Besides, the Tianmen Mountain Glass Skywalk seemed much less scary in mist. As an acrophobic person, I made it!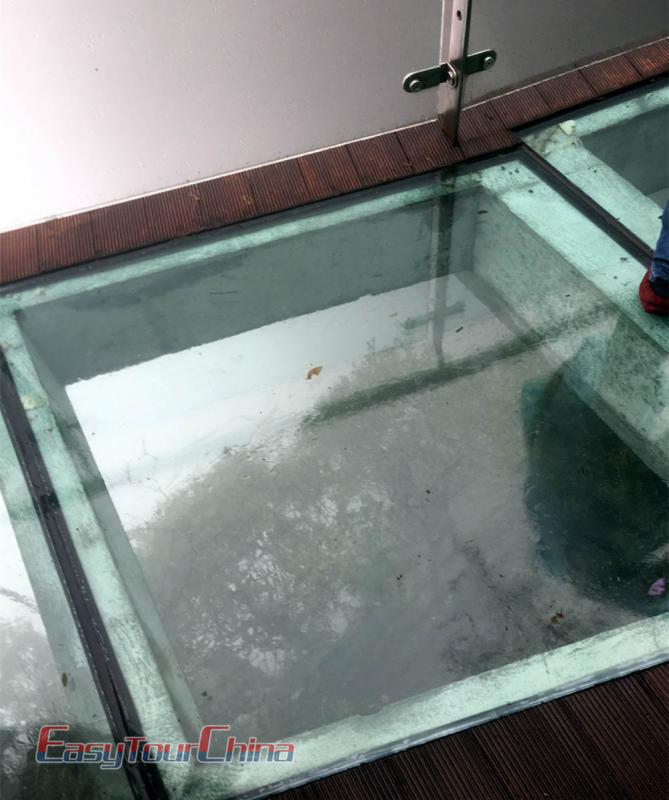 The weather in the next few days became much better, and our moods as well. Baofeng Lake (Treasure-Peak Lake) was worth visiting after snow. Baofeng Lake, just like Jinbianxi (Golden Whip Brook) and Tianzi Mountain, is also a part of the large Wulingyuan Scenic Area.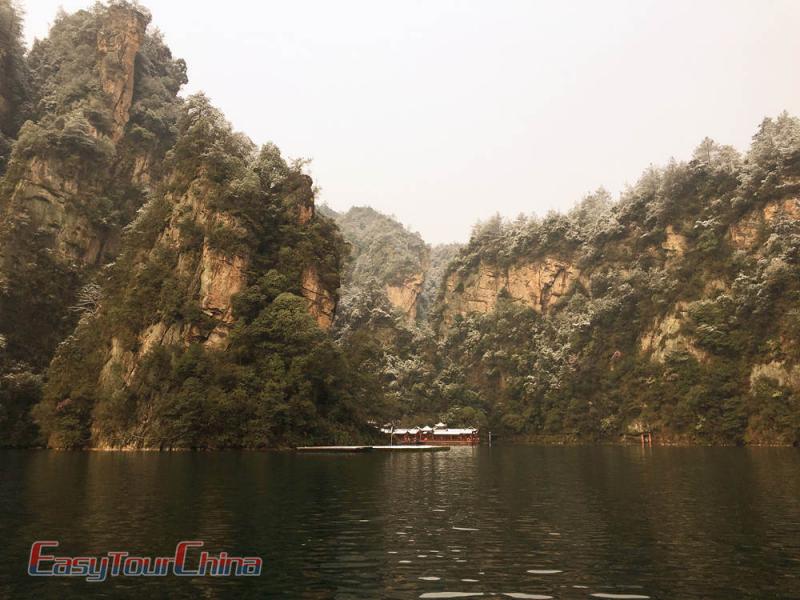 En route to Fenghuang, we visited Dehang Tianwentai and Aizhai Bridge. Tianwentai (Heaven-Questioning Platform) is where many wise people asked God their questions about life, supposedly. I didn't have the mood to meditate at that time, but climbing to the platform was like climbing the stairway up to the heaven.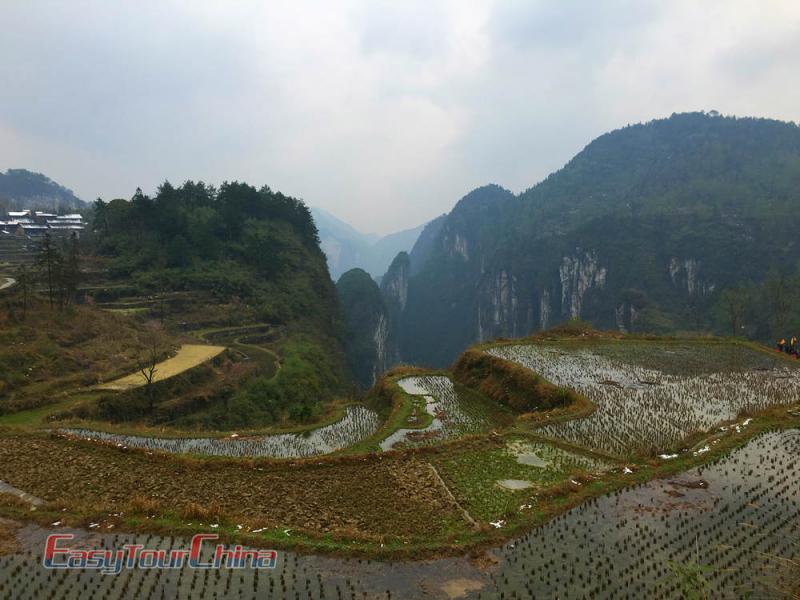 After stopping by a rice terraced field and overlooking Jidou Miao Village, I finally reached the top of the platform and was rewarded with marvelous views of peculiar Dehang Valley. Aizhai Bridge is the highest and longest tunnel-to-tunnel bridge in the world.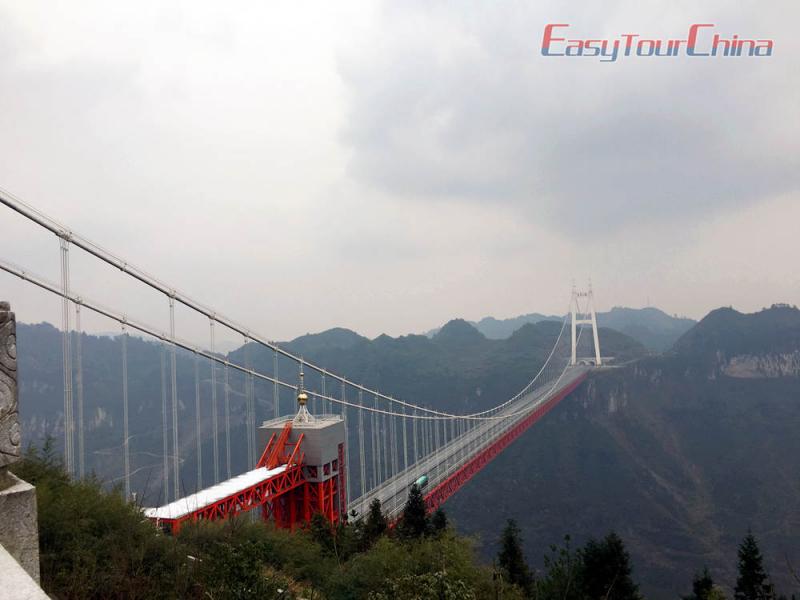 Fenghuang (Phoenix Ancient Town) is one of the most renowned ancient towns in China. Visiting Fenghuang was on my bucket list. But when I got there (after a very long drive from Zhangjiajie), I realized that Fenghuang, just like many other famous places in China, unavoidably became a very touristy and commercialized place. But, it's still an alluring place. My tip: avoid following a group of people or stepping into a lane with crowds. Try walking along on the old city wall.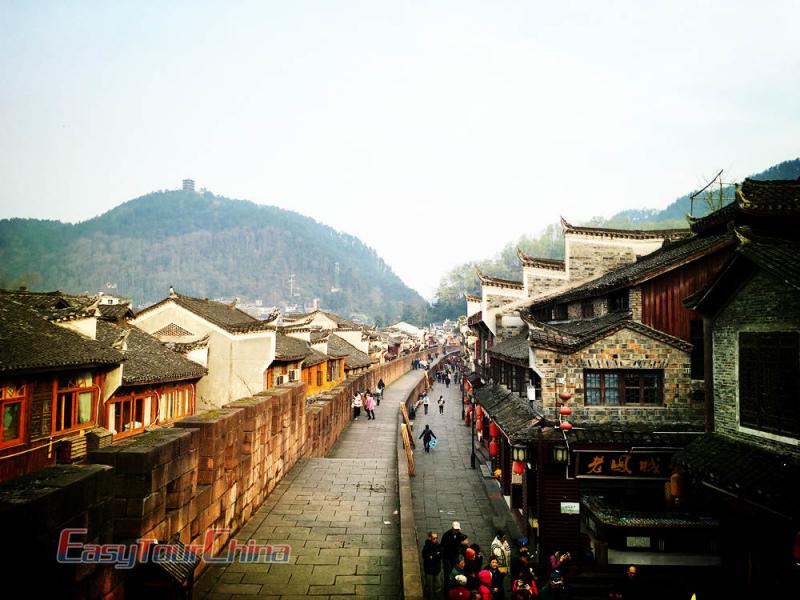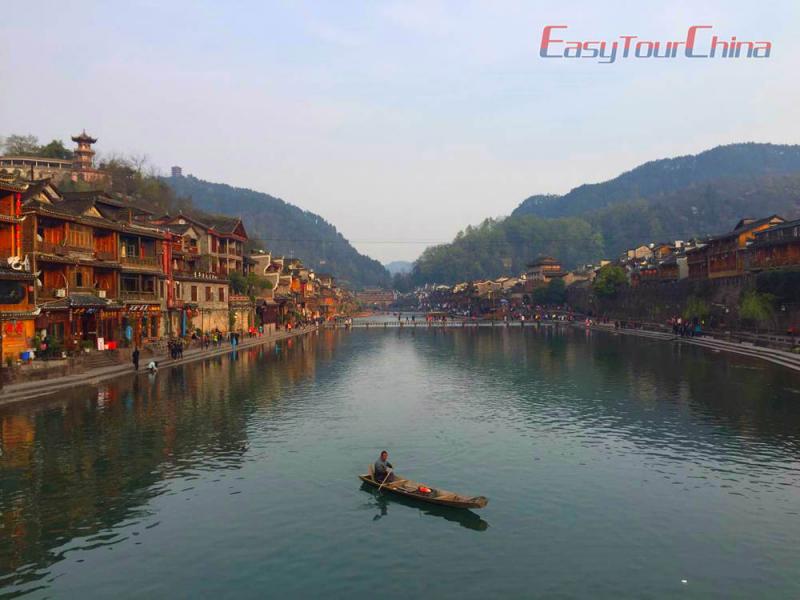 During my FAM trip, I found two interesting spots suitable for a Zhangjiajie extension day tour: Red Stone Forest and Furong Zhen. The Red Stone Forest Geopark is a lovely place, with no shops and vendors, by far. Furong Zhen (also known as Hibiscus Town or Furong Village) is close to the Red Stone Forest, and it's a tranquil old village with a big waterfull. It's smaller than Fenghuang, but it's comparatively less developed and without crowds.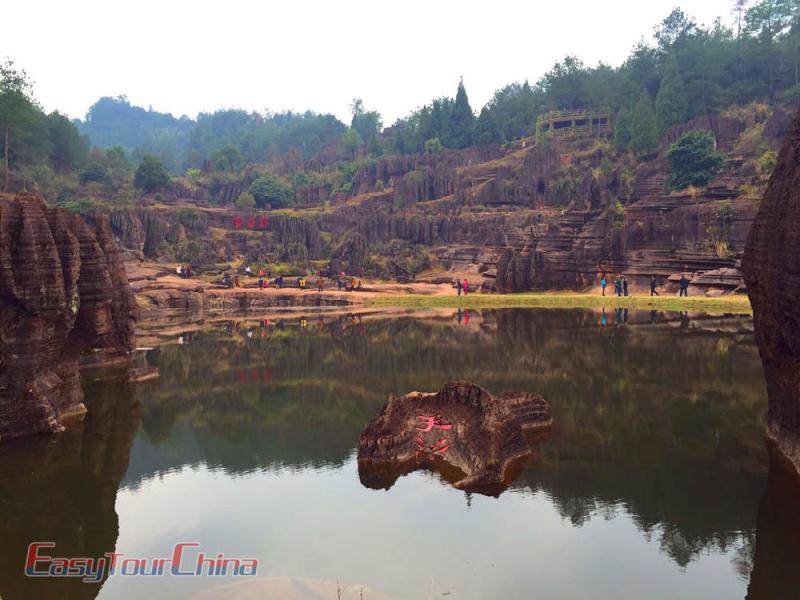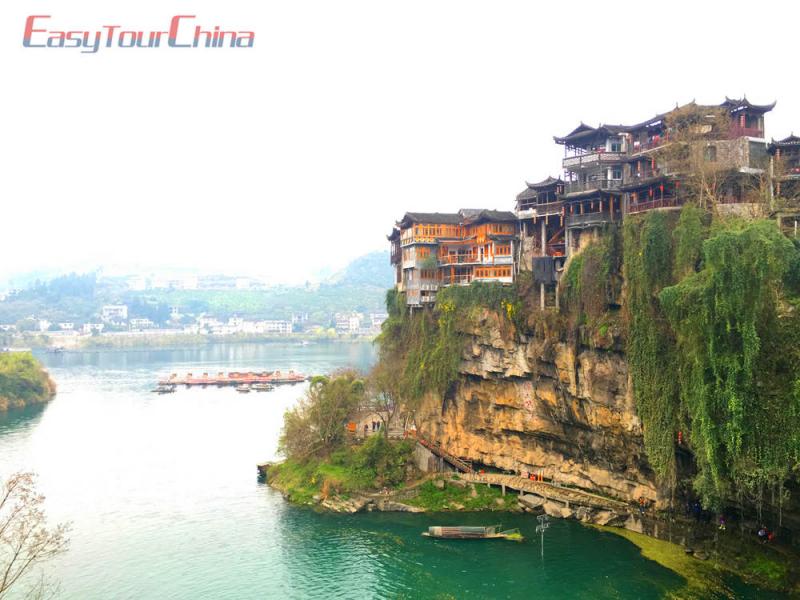 If you want to explore beautiful geological park and quite ancient village, Red Stone Forest and Furong Village are perfect choices. They are only within 2-hrs drive from Zhangjiajie. Go before they get famous!