Tianmen Mountain, a famous mountain located within Tianmen Mountain National Park, which is the first mountain recorded in the history of Zhangjiajie, only 8 kilometers away from the urban district. The highest peak is around 1518.6 meters above sea level.
Due to the natural huge cave half way up the mountain like a gate of heaven, the mountain is named Heavenly Gate Mountain - Tianmen Mountain.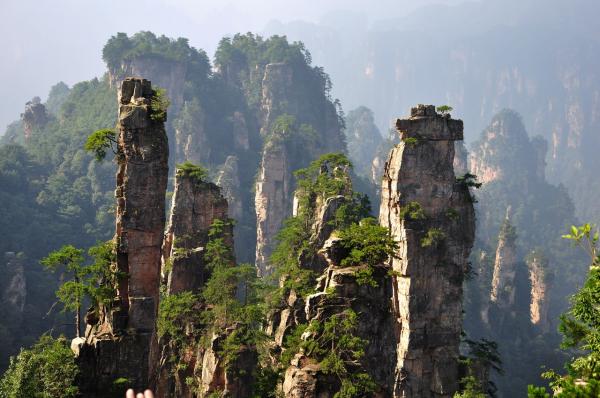 Tianmen Mountain is famous for its stunning views such as sheer cliffs and steep mountains,thrilling cliff-hanging walkway and glass skywalk. Besides, a 7.2-km long cable car was constructed in the park, which is said to be the longest of the same type in the world.
Moreover, Tianmen Mountain is boasting abundant up to 90% vegetation. On the mountain there is a wealth of rare species of plant. Old trees grow very high to the sky. It can be said to be a natural oxygen bar.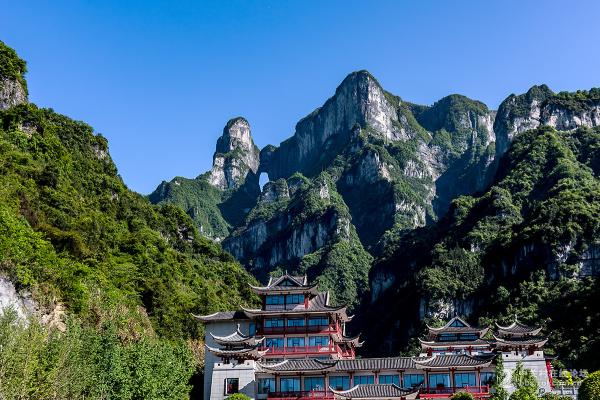 With profound cultural background, Tianmen Mountain is always considered as the holy mountain by locals. A 500-year-old Buddhist temple is nestled in the mountain attracting thousands of prayers every year. If you are interested, you can also listen to our local guide tell the legends and stories about the mountain, which were inherited from generation to generation in the west of Hunan Province.
What to See & Do
Popular activities: hiking, cable car riding, glass skywalk walking, photography, incredible scenery appreciation and so on.
Glass Skywalk
The thrilling glass skywalk is stretching around a cliff on Tianmen Mountain. It is 4700 feet off the ground, and only 4-5 feet wide, 2 1/2 inches thick. Look down and you can see right through the crystal clear skywalk, and feel like walking in the sky. Although it is 60 meters long, maybe you can't help screaming when step your foot on it. It is definitely not only a new way to appreciate the stunning mountainous landscapes, but also a challenge to you.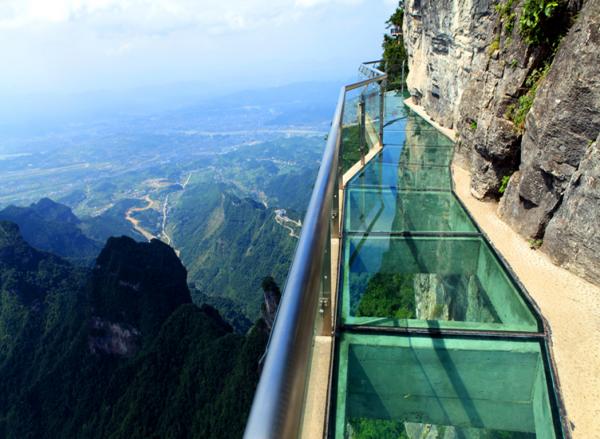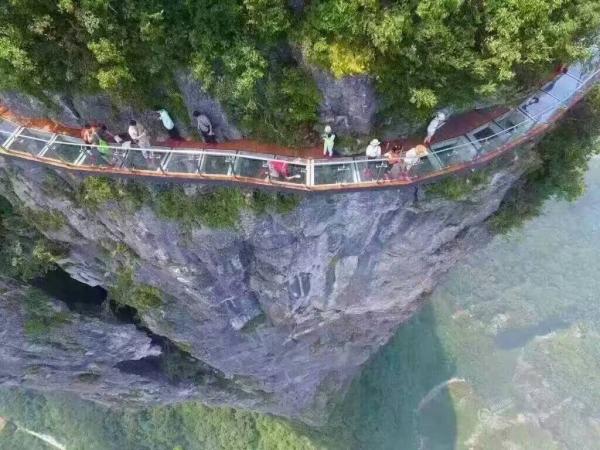 The World's Longest Cable Car Ride
It is a good choice to reach the mountain top by cable car. Viewing the lush peaks, sheer cliffs, deep valleys, winding mountain walkway from the cable car is fantastic.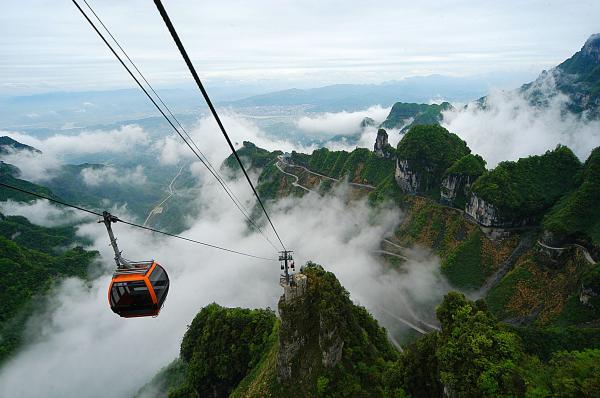 Tianmen Cave
It is a unique natural miracle. The name means "a door to the heaven" in Chinese. The door-alike cave is 131.5 meters high, 50 meters wide, which is the highest natural karst cave in the world. Besides, there are 999 steep and narrow steps up to the cave – it is hard and tiresome to climb, but still attract many people to experience.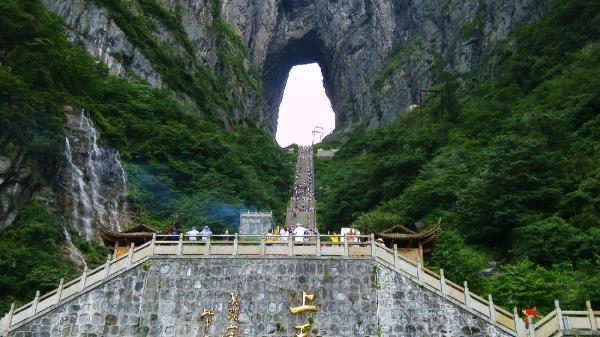 Ghost Path
It is named for building a hanging walkway along the upper side of a cliff above Ghost-Valley Cave. The Ghost Path is 1600 meters long, and the average altitude is 1400 meters. So, it will give a scary feeling when cross it, especially who scared of heights.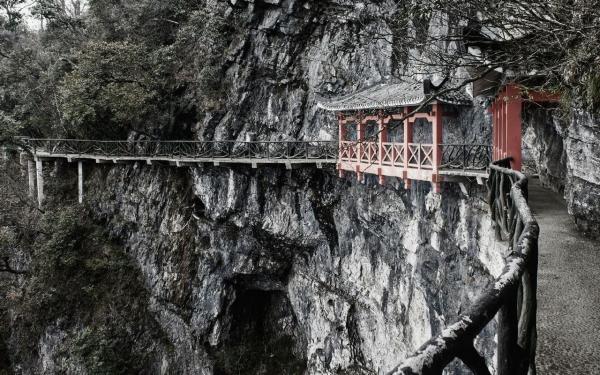 When to Visit
Tianmen Mountain features a subtropical mountain prototype monsoon humid climate. You can visit here in all seasons. But the best travel time is April to October, when Tianmen Mountain is the most beautiful and suitable for sightseeing.
How to Get There
You can get here by bus in the Zhangjiaje city.
Travel Tips
1.It requires a lot of walking, so please wear suitable shoes.
2.The Glass Skywalk and Ghost Path are not suitable for the people with heart problem.
3.There usually a long wait for the popular highlights. So the best you can arrive there early (half an hour or more before it officially opens)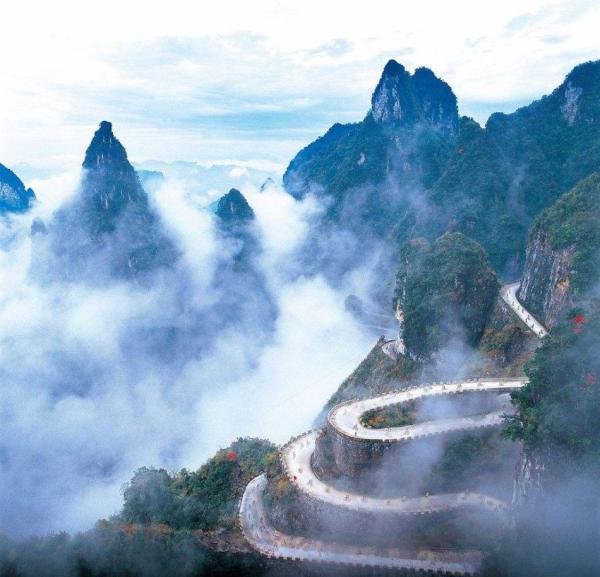 More Attractions in Zhangjiajie
Recommended China Tours Including Tianmen Mountain National Forest Park Zhangjiajie