Would you like to watch the grand Terra-Cotta Warriors in Xian, the charmingly naive panda in Chengdu and taste the local special food of these two places in the same one day but not by plane? The new Xian-Chengdu High-speed Train can make it happen. And the most amazing part is that it only costs you 4 hours!
China high-speed trains are all equipped with facilities and services like electricity, bathroom, luggage closets, dining cars, etc., ensuring you a comfortable, convenient and pleasant bullet train travel experience. Maybe the food on the train can make you full, but lack specialty and selectivity.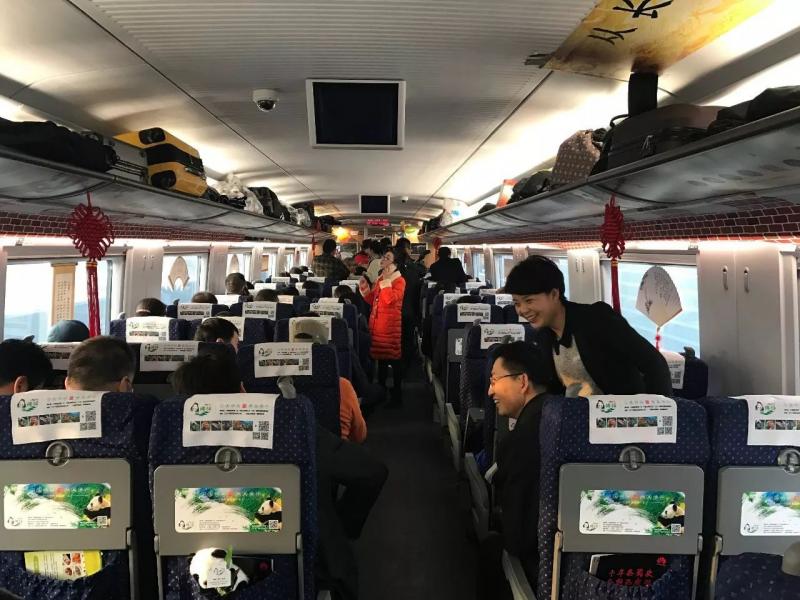 But! The latest news about the first started Xian-Chengdu D4253 High-speed Train's exclusive food car will make your mouth water. You can order Xian or Chengdu's traditional delicious food with typical local cultural characteristics. With their perfect combination of look, color, aroma and taste, these special foods on the train are deeply loved by passengers.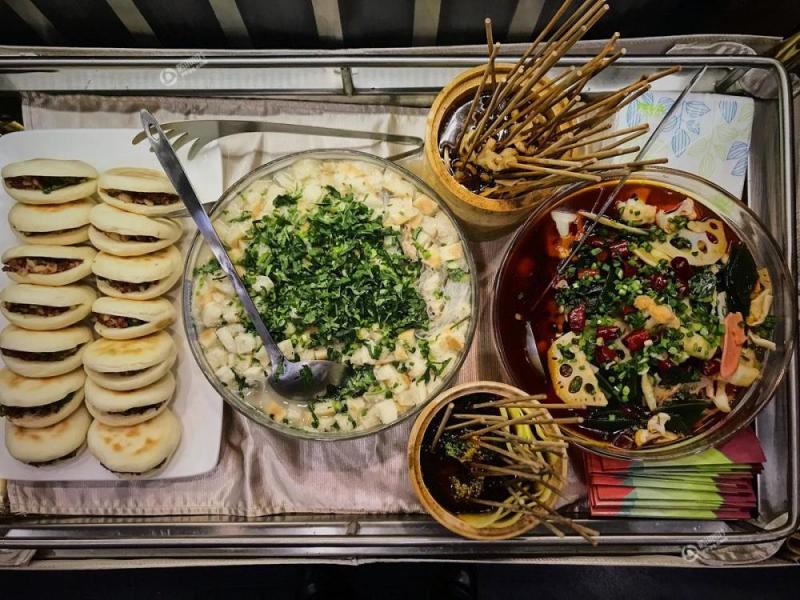 Except for a variety of food on the train such as the famous Chengdu traditional snack foods like Maocai and Bobo's Chicken, Xian typical snack foods like cruded pancake in mutton soup and Chinese hamburger and other kind of food which reflects local characteristics. The shapes of foods are so cute and vivid! As shown in the figure below: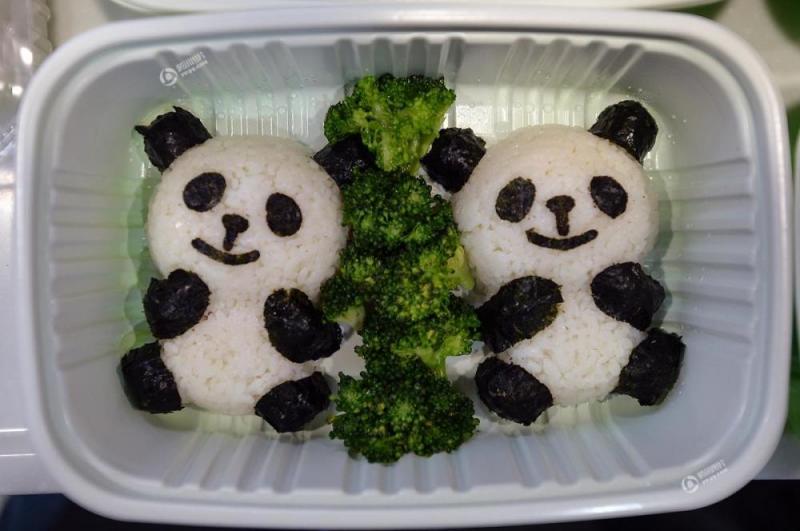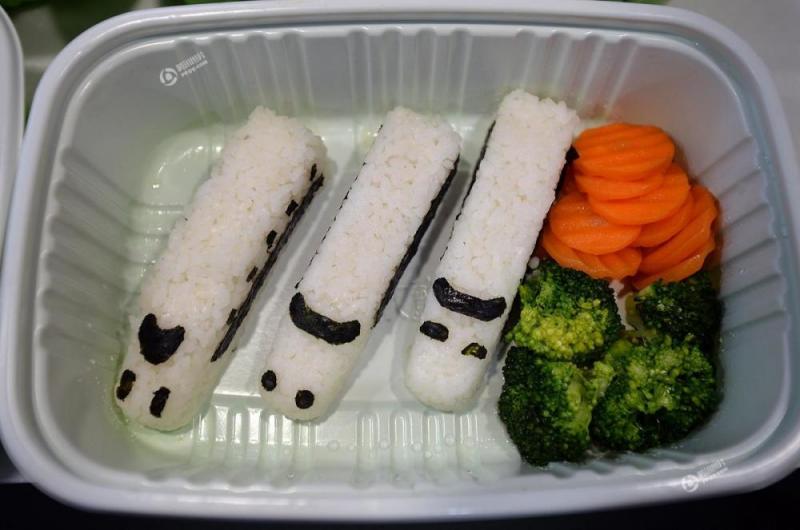 Along the Xian-Chengdu high-speed railway, you will find that there are so many highlights between these two cities.
Xian – a famous historical and cultural ancient city.
Xian not only has the world-shaking Terra Cotta Warrior, but also has many other spots to impress you, such as the Drum & Bell Tower, Big & Small Wild Goose Pagoda, Xian Old City Wall (perfect for biking), Shaanxi History Museum, Moslem Street with different delicious foods, Mt. Huashan, Mausoleum of First Emperor Qinshihuang and so on. Besides, appreciating the Tang Dynasty Show and taking part in other local activities will help you get to know more about Chinese charm in Xian.
Recommended Xian Tour Package: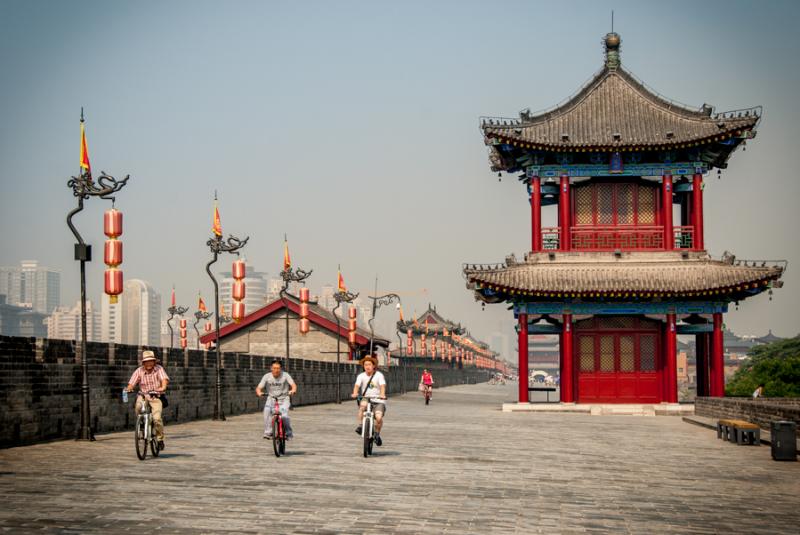 Chengdu – a land of abundance, a dreaming leisure city.
You could see the national treasure giant panda, Leshan Giant Buddha; enjoy the beautiful view of Mt. Emei, Jiuzhaigou and Huanglong. You could also go to the Du Fu Thatched Cottage to savor thousands of brilliant Chinese poems and paintings. Moreover, you could taste the classical Sichuan hot pot, and other famous Chengdu cuisines. If you want to sample local culture, then seeing a wonderful Sichuan Opera or Chuanju, appreciating faces changing & fire spitting, etc.
Recommended Chengdu Tour Package: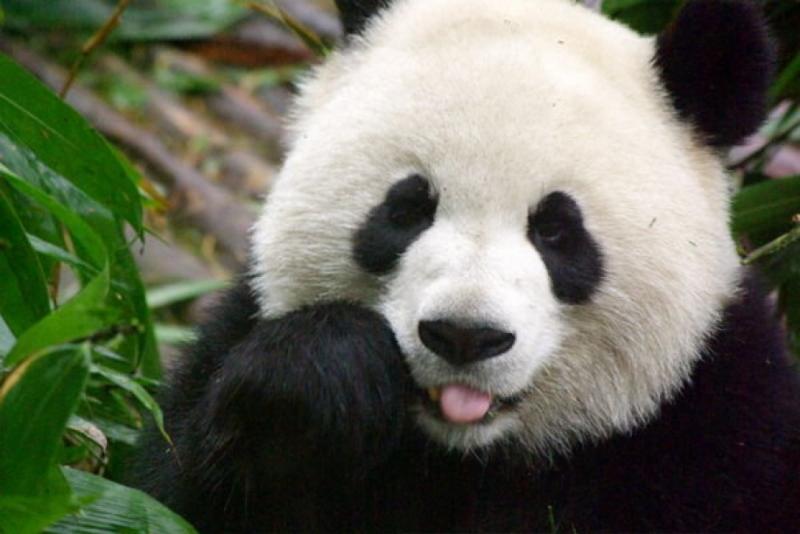 With the rapid development of science and technology in China, the allure of riding the rails across China becomes hard to ignore. The money-saving, eco-friendly and efficient China railway network will bring a whole new experience to you. You can have the most original scenery along the way, and best of all, we can customize a China Train Tour just for you, ensuring you enjoy all these within your budget and suit your interests. Welcome to contact us!