Deep in the heart of the 4500-meter-high, perpetually snow-clad Min Shan Range, Jiuzhaigou Scenic Reserve encloses one of the most spectacular landscapes. It was settled centuries ago by ethnic Tibetans, whose fenced villages gave Jiuzhaigou (nine stockades gully) its name. And legend has it that the goddess Semo accidentally smashed her mirror here, the shards forming the hundred or so incredibly vivid blue lakes, which descend the valley in a series of broad steps.
It can be considered a natural botanical and zoological garden, a home of densely growing conifers and broadleaf trees, and of rare and endangered animal species such as the giant panda, golden-haired monkey, and white-lip deer. Usually we can see the lakes swarm with fish and birds including waterfowl, kingfisher, shrikes, hoopoes and pheasants.
About 155 miles north of Chengdu, Huanglong valley is studded with terraced, colored ponds (blue, yellow, white and green) and waterfalls. It wins its fame for its breathtaking beauty of lime formations, made up of 3400 multi-colored ponds, interlace along the valley. Besides, five waterfalls, four stalactite caves and three ancient temples, are all in the same valley, which looks like a dragon winding down from snowcapped peaks of Mt. Minshan.
The local people are as much of an attraction as the virgin forest and the scenery, Composed of more than 20 nationalities, the major ones are the Tibetan and Qiang people. An annual Temple Fair is held around the middle of the sixth lunar month, which attracts large numbers of traders from different communities.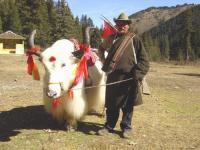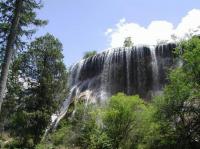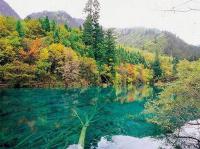 More Attractions in Chengdu
Recommended China Tours Including Jiuzhaigou and Huanglong Chengdu