Xian Old City Wall – the most prominent walls built after medieval time, and also the best-reserved city wall with the longest history throughout the world, which is a must-visit attraction of Xian Tour.
History of Xian Old City Wall
The old city wall's construction can be tracked back to Sui, Tang, Song and Yuan Dynasties. Until 600 years ago (1374 - 1378) in Ming Dynasty, the wall was built on the basis of the imperial city walls of the Sui and Tang Dynasties, which is the Xian Old City Wall that we see today.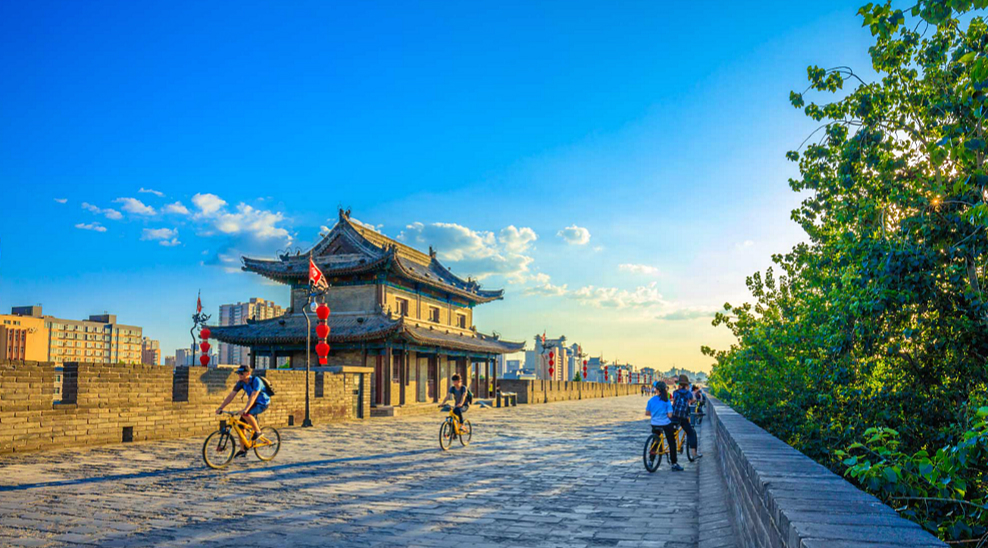 Brief Introduction of Xian Old City Wall
Since the location of Xian gives it strategic military importance, the wall is very tall and fortified. It is 13.74 kilometers long and consists of a series of military facilities like moat, drawbridge, gate tower, arrow tower, main tower, turret, watch tower, battlement, crenel, etc.

Xian Old City Wall once assumed the role of defending the city against invasion, and now, it shoulders great responsibilities of providing material data for historical research, fulfilling the glorious mission of spreading Chinese culture, blending ancient city culture and modern culture harmoniously, and becoming a model of great historical site protection and development in Shaanxi Province even in China.
What to See
The brick city wall forms a rectangle running 3.4 kilometers from east to west and 2.6 kilometers from north to south. Its circumference is 13.74 kilometers. The wall is 12 meters tall; it measures 15-18 meters in width at the base and 12-14 meters on top. On each side there is a city gate, over which the various towers majestically stand.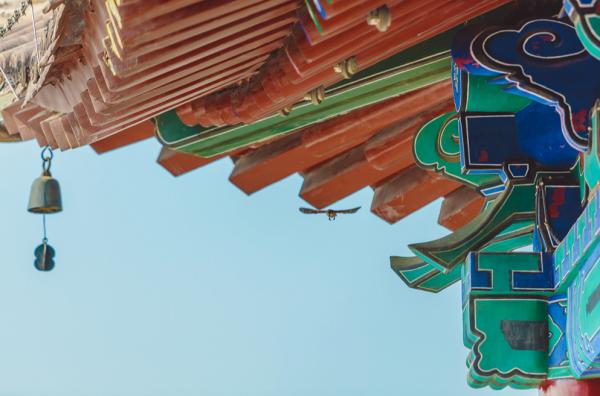 There are 4 main gates, i.e. the East Gate (Everlasting Happiness 长乐门), the West Gate (Eternal Stability 安定门), the North Gate (Pacifying the Outlying Areas 安远门) and the South Gate (Eternal Peace 永宁门). Until the period of the Republic of China, in order to facilitate access to people, the number of gates has increased to 18 in total.

Besides, the city wall is surrounded by a moat, and the famous Bell Tower and Drum Tower are located in the center of the Xian Old City Wall.
What to Do
Over the centuries, the city keeps developing both inside the Old City Wall and outside. You will be shocked by enjoying the excellent panorama view of the whole city and the antique beauty of ancient architectures – from one side it is an old town with narrow blocks and age-old austere geometric configuration planning; and from the other side, numerous modern skyscrapers, super malls with brilliant advertising signboards and highways with galloping cars are presented in front of you.
Walking
Especially after 8 o'clock in the evening, the view becomes more beautiful. The Xian Old City Wall is decorated with Chinese red lanterns, which light up it at night. Walking on the city wall is so romantic.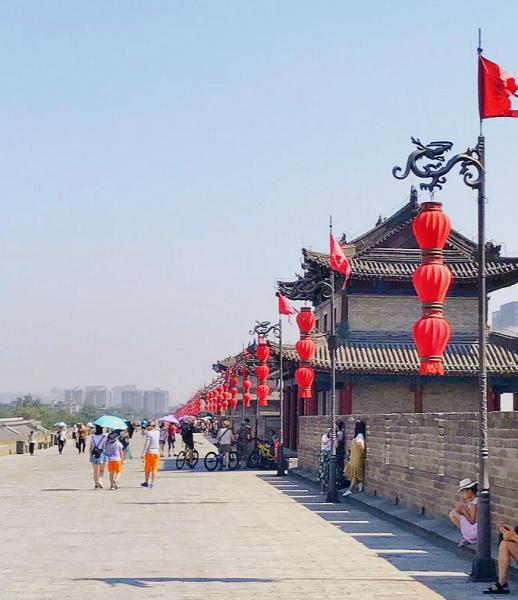 Cycling Tour around the City
Biking on the ancient city wall is a suitable and more efficient way to discover the beauty of this historical site. In fact, it is one of the popular activities of Xian tour.

I would like to recommend you a riding route: rent a bike and ride from the South Gate and then the West Gate, North Gate, East Gate and finally ride back to the South Gate. Of course, if you get tired, you can return the bike at any bike rental spots without going back to the original place.
Boating on the City Moat
Sitting on a gaily-painted pleasure-boat, traveling along the moat quietly, watching the ancient high walls and experiencing the historical and modern culture will be a great pleasure during your leisure Xian culture tour. And you will feel like travel back to the glorious days of the ancient times.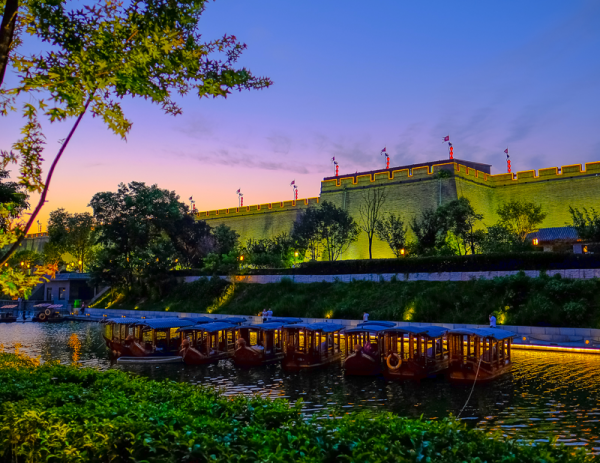 Other International Activities
Chang' an Impression
Shows: Tang Dynasty Grand Welcoming Ceremony, the Grand Etiquette, Dream back to the Silk Road
Show Time: Every night of Thursday and Sunday at 20:30-21:00
Address: The South Gate area of Xian Old City Wall
Ticket Price: CNY 260 (ticket of the scenic spot included)
Tips: Children under 1.2 meters are free of charge (not occupying a seat), others shall pay full price.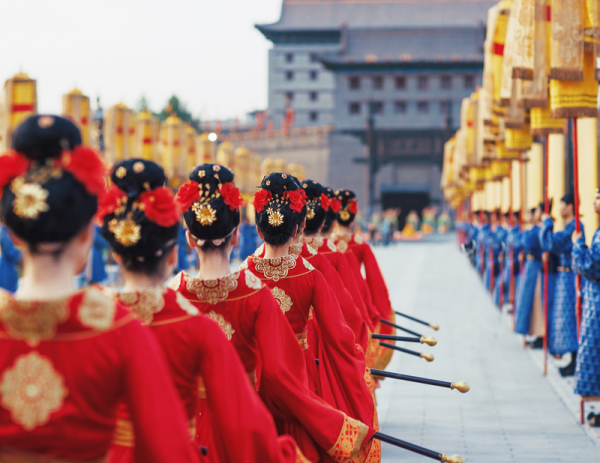 Normalized Performance
Cruise of Palace Guards Standing Sentry (11:00 14:00 17:00)
Relieve Guard Ceremony (10:00 15:00)
Address: The South Gate of Xi'an City Wall
There're other featured activities which attract many visitors from home and abroad to participate in, such as Night Running on the Wall (城墙夜跑), Lantern Festival of the Old City Wall (城墙新春灯会), Xian City Wall International Marathon (西安城墙国际马拉松), etc.
When to Visit
Xian Old City Wall can be visit all year round. But the best time to visit is in spring and autumn, i.e. from March to June and September to October. Because of during these seasons, it is not too hot or too cold. And the view is more beautiful if you visit the city wall at sunrise or sunset.
Ticket Price
Package of Xian Old City Wall and Beilin Museum: CNY 100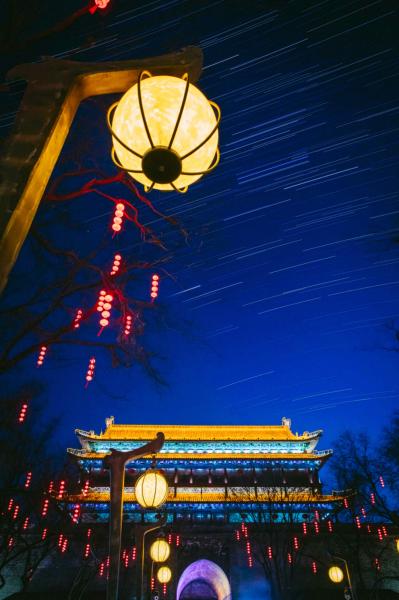 Opening Hours
Xian Old City Wall: 08:00-20:00
Beilin Museum: 08:00-18:00
How to Get Here
By Bus
Take Bus 12, 208, K208, 600 or 603, and get off at South Gate Station.
Travel Tips
1. The nearby attractions including Beilin Museum, Drum Tower, Bell Tower, Zhang Xueliang's Residence, Moslem Street, etc.
2. Tourist Center can be found at South Gate, North Gate, West Gate and East Gate, which provide services like storage, resting, clinic and so on.
3. The weather in Xian is drier compared to other southern cities of China, so it is better to bring some water, use moisturizers and sunblock, wear a hat and sun glasses to protect your skin from the sun burns.


More Attractions in Xi'an
Recommended China Tours Including Xian Old City Wall Xian