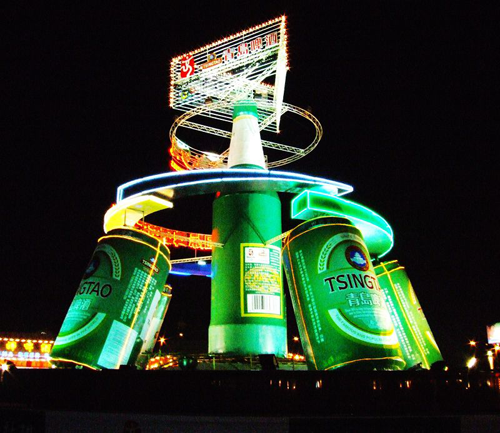 Qingdao International Beer Festival
2011 is held from August 13-28, at Qingdao International Beer City in
Qingdao
. The event, as the largest beer festival in Asia, is a carnival of beer for 16 days.
The slogan of the festival is "Cheers with the World, Qingdao". It began with a grand opening ceremony on August 12, and would be followed by beer tasting, evening entertainment, drinking competitions as well as a themed final ceremony. The beer festival integrates tourism, culture, sports, business and trading activities.
Covering an area of 30,000 square meters, there are 17 pavilions for beer drinking at Qingdao International Beer City. Over 200 kinds of beer products from 13 countries and regions would be presented for beer lovers - Bittberger from Germany, Heineken from Holland, Pabst Blue Ribbon from the States and of course China's Tsingtao, to name but a few. Also, they could eat well to soak up all the beer, which goes very well with meat on a stick, aka chuanr, on sale along with other Chinese food all around the fest.
Qingdao, home to Tsingtao Beer, hosts the annual beer festival during the second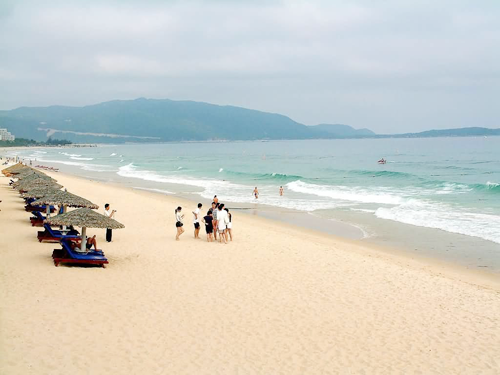 weekend of August since 1991. During that time, Qingdao is at its most popular time of year. Thousands of Shandong Province locals flock to the beach city for some sunshine, beer and Qingdao's famous local dish of spicy clams. For tourists, don't forget to visit various scenic spots around the city, such as Laoshan Mountain,Badaguan Scenic Area, Zhanqiao Pier, and have fun on the beaches.