First launched in 1991, Qingdao International Beer Festival has become the most important yearly event in the city. It opens in the second weekend of August, lasting for 16 days in total. The festival includes many activities, such as, beer tasting, evening party, beer-drinking competitions and so on. Its slogan is "Qingdao ganbei (meaning cheers) with the world".
Qinddao International Beer Festival is usually held in three main venues; Qingdao International Beer Town, Huiquan Plaza and Dengzhoulu Beer Street. The beer town lies in the Shilaoren National Tourism Resort, and is the activity center for the festival. The beer street is neighboring the old Qingdao Beer Factory workshop. It is a bar street and features European style, where visitors can find fresh beer and delicious snacks.
In 2008, the festival period has been adjusted due to the Qingdao's co-hosting of Beijing Olympic Summer Games. The date for this festival is from September 19 to October 5, 2008.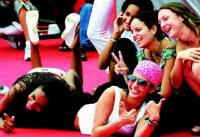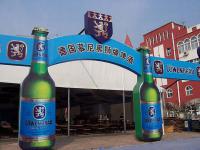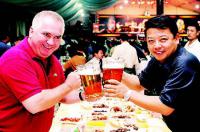 More Attractions in Qingdao
Recommended China Tours Including Qingdao International Beer Festival Qingdao