Located in the east of Qingdao in Shandong province, Badaguan Scenic Area is a famous sanitarium area in China, covering around 70 hectares.
It is named after eight famous passes in China, such as, Shaoguan, an important pass in the north of Guangdong province; Jiayuguan, the western end of the Great Wall in Gansu province; Shanhaiguan, the eastern starting of the Great Wall in Hebei province; Wushenguan, a pass bordering Henan province and Hubei province; Hanguguan, a pass in west Henan province; Zhengyangguan, a pass in northwest Anhui province; Linhuaiguan, a pass in south Huai River in Anhui province; Ningwuguan, a pass of the Great Wall in Shaanxi province; Zijingguan, a pass of the Great Wall in Hebei province; Juyongguan, a pass of the Great Wall in Beijing. Since 1949, two more avenues were built in the area and there are now totally ten avenues.
Badaguan Scenic Area boasts various villas of over 20 architectural styles of different countries, including Russia, Britain, France, Germany, the United States of America, Denmark, Greece, Spain, Switzerland, Japan and etc. Hence, it has been nicknamed as "International Architecture Expo". Different trees and flowers are standing along each road, making this area more charming and distinctive.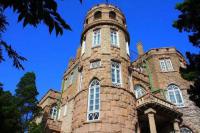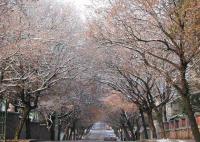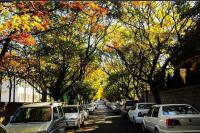 More Attractions in Qingdao
Recommended China Tours Including Badaguan Scenic Area Qingdao