Facing the Yellow Sea, Lao Mountain is situated about 30km the east of Qingdao. With its summit of 1133 m above the sea, it covers 446 km2 and a well-known Mecca for Taoists. It boasts both mountainous and coastal scenery. In history, Lao Mountain was regarded as the home of immortals, therefore, Emperor Qinshihuang of Qin Dynasty, Emperor Wudi of Han Dynasty and many other famous figures have been here in pursuit of the secret of longevity.
As the only coastal mountain in China, Lao Mountain has a shoreline of 87.3 kilometers, consisting of 18 islands in the sea. Wandering along a stone path on the mountainside, you will be touched by the huge sea tides and the lush pine trees.
In the mountain, there were about 89 Taoist temples in ancient times, which were the home to nearly 1,000 Taoist priests and nuns on the mountain. First built in Northern Song Dynasty, 1000-year-old Taiqing Palace is now the largest and oldest one, where Taoist establishments are preserved well. It has become the major attraction of the mountain.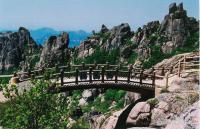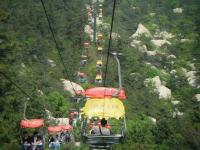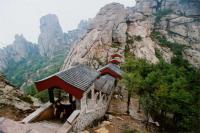 More Attractions in Qingdao
Recommended China Tours Including Lao Mountain Qingdao