China Tours from Australia
In China, a country of five millenniums civilization and opulent natural beauty, ETC shows Australian tourists some of the world's most outstanding heritages and traditions going back centuries ago.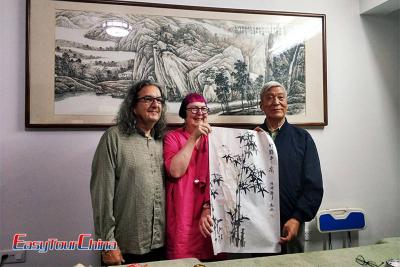 On luxury China tours from Australia, get in the legendary Great Wall to view the world, hunt treasures at Forbidden City, get lost in the awesome beautiful scenic areas (e.g. Zhangjiajie, Jiuzhaigou Valley), cruise on the water wonders (e.g. Li River and the Yangtze), face to face with the remarkable terracotta army, visit ancient temples & shrines, see giant panda that are as lovely as koala of Australia, and immerse yourself in a culture that is tracing back through time yet stepping further into the international limelight… When the winter season comes, embark on a fantastic journey to Harbin to experience Ice and Snow Festival!
Easy Tour China, with 20+ years of experiences in domain industry and superb local guides, can offer the widest choice of package tours for family with kids, couple, friends or your group. To experience the best of the country, customize your own China trip of a lifetime.
Days needed for the first China tours from Australia
For your first trip to China from Australia, 8-16 days is enough to explore the iconic destinations and all major highlights, whiles enjoying some immersive activities. below you can find our selected China tour packages for first-timer Australian tourists.
When to go – the best time to visit China
We suggest Australians travel to China at any time from April to November, when the weather is most tourism-friendly. If plan a Harbin Ice Festival trip, come in late December or January. For those interested in traditional Chinese festivals and minority festival celebration, you may consult ETC's travel expert the specific dates of a festival.
Where to go – popular Chinese destinations for Australian travelers
- Beijing: the best place to know China, and its history and culture;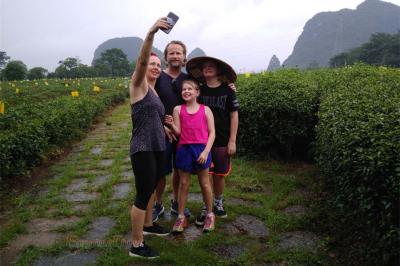 - Shanghai: the prosperous international metropolis witnesses China's modern achievement;
- Hong Kong: the east first met the west, creating a fascinating cultural melange;
- Xian: once the greatest city on earth during the 8th century, it retains numerous historical sites;
- Chengdu: home to giant panda and featuring mesmerizing culture;
- Guilin & Yangshuo: Guilin features a superb collection of karst landscape, while the countryside of Yangshuo is a best place for a relaxed vacation;
- Zhangjiajie: the national forest parks offer striking mountain vistas and thrilling glass sky walks;
- Yunnan & Guizhou: discover yourself the old towns, untamed villages, breathtaking wilderness and experience Chinese hill tribal people's hospitality in China's minority kingdom;
- Tibet: the timeless holy land for Tibetan Buddhist stands under the Himalayas;
Real China experience & top things to do on your China vacation
Explore the Great Wall with 1-3 days trip, walking and hiking, enjoying the sunrise and sunset, the picnic lunch – never miss it if you're planning a honeymoon trip or family China tours from Australia
Witness yourself Beijinger's daily life and old customs as you ride a vintage pedicab winding through hutongs.
In Xian, trace China's powerful dynasties as you visit Terracotta Warriors and Horses Museum, and learn the culture of Chinese shadow play and puppet show.
Plan an ultimate panda trip to explore panda's nature reserves and bases, and join panda volunteer program.
Experience the pleasant countryside life with amazingly beautiful surrounding, go hiking, biking, bamboo rafting, and help local villagers to do their farm work if you wish.
Enjoy a foodie tour in China as you make dumpling at a Chinese family's home, take cooking class at cuisine museum, and feast on top Chinese dishes and various street foods.
Learn traditional Chinese arts and crafts, such as Chinese calligraphy or painting, straw weaving, textile, embroidery - especially recommended women travelers from Australia.
Best Tours to China from Australia for First Timers
Recommended 2nd or 3rd Time Guide China Tours for Australian Travelers
ETC's Suggested China Tours for Chinese Australians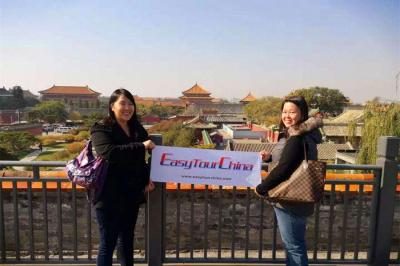 Destinations:
Beijing - Xian - Guilin - Yangshuo - Shanghai
Customize the private China tours from Australia, Chinese Australian travelers are seeking their root by traveling around their home country from north to south and to east, visiting cultural and natural heritages, embracing the history, delighting in primitive countryside, and witnessing China's rapid changes and present achievements.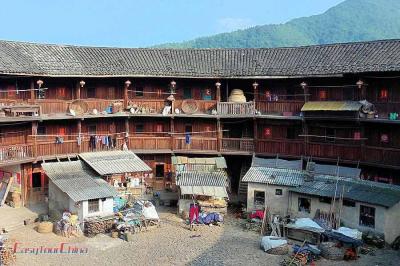 Destinations:
Shenzhen - Chaozhou - Shantou - Xiamen - Ningbo - Hangzhou - Shanghai
Fly to Shenzhen and start your tour of China to the ancestral home in Canton, Fujian or Zhejiang. Respond to your homesickness by connecting again with China's culture and traditions, as you taste the authentic foods of hometown, listen to the classic music and opera, visit the historical and cultural sites…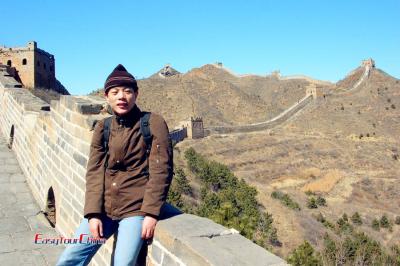 Destinations:
Beijing - Pingyao - Xi'an - Luoyang - Dengfeng - Zhengzhou - Qufu - Taishan - Nanjing - Suzhou - Shanghai
China and home is calling you. Ride rapid high speed trains to discover the changes, developments and futuristic aspects of the vast motherland. Admire our ancient wonders in history and see masterpieces of Chinese architecture, from the Great Wall and Temple of Heaven to Terracotta Army and Shaolin Temple. Search the traces of Confucius and immersive yourself in profound Chinese culture.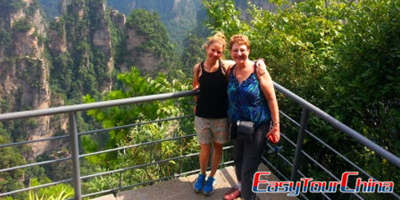 I want to say thank you so so much for all your excellent help in booking my tours of China this year. Both the Zhangjiajie tour with my mum and the Beijing-Xi'an tour with Dan were truly wonderful experiences for us all. We had some of the best times of our lives.

- Alice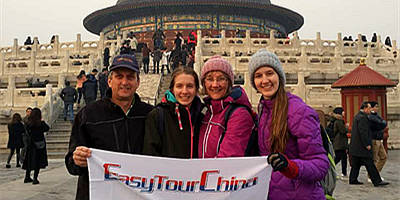 Our trip to China was fantastic, enjoyable and enthralling. Our China experience was much more than we expected. Our first contact with ETC was Charlie and he, as the chief organiser was perfect. Charlie's assistance with planning and organising could not have been better. Thanks to Charlie every aspect of our holiday exceeded our expectations.

- Judith Lack
Practical Tips on China Tours from Australia
China Visa Tips for Australian Citizens
Where to Apply for China Visa in Australia?

For Australian citizens, you need obtain a Chinese tourist visa to travel to China from Australia. Please consult the local Chinese Embassy or Consulates-General in Australia for the detailed visa information. If you're ordinary Australian passport holders, please prepare your passport and all the required documents and apply for Chinese visa at Chinese Visa Application Service Center (CVASC).

The Chinese Embassy and CVASC in Australia:

◎The Chinese Embassy in the Australia
Tel: +61-2-62283999
Fax: +61-2-62283990
E-mail: chinaemb_au@mfa.gov.cn
Address: 15 Coronation Drive, Yarralumla, ACT 2600, Canberra

◎Applications from Australian Capital Territory, South Australia and Northern Territory are advised to be forwarded to CVASC in Canberra;

Business Hours: 09:00 - 15:00, Monday - Friday (except public holidays)
Office address: Suite 201, Level 2, Canberra House, 40 Marcus Clarke Street, Canberra, ACT 2600
Call: +61-2-62797800
Fax: +61-2-62472888
Email: canberracenter@visaforchina.org

◎Applications from New South Wales are advised to be forwarded to CVASC in Sydney;

Business Hours: Monday-Friday (Except Australia and Chinese Public Holidays);
Office address: Level 5, 299 Elizabeth Street (the Opposite of Museum Station), Sydney, NSW 2000, Australia
Call: +61-2-94758800
Fax: +61-2-92612088
E-mail:sydcenter@visaforchina.org

◎Applications from Victoria and Tasmania are advised to be forwarded to CVASC in Melbourne;

Business Hours: Monday-Friday (Except Australia and Chinese Public Holiday)
Office address: GROUND FLOOR, 570 ST KILDA RD., MELBOURNE, VIC 3004, Australia
Call: +61-03-9937-2308
Fax: +61-03-9937-2337
E-mail: melcenter@visaforchina.org

◎Applications from Queensland are advised to be forwarded to CVASC in Brisbane;

Business Hours: Monday-Friday (Except Australia and Chinese Public Holiday)
Office address: Part Level 4, 140 Ann Street, Brisbane, QLD 4000, Australia
Call: +61-7-3031-6300
Fax: +61-7-3221-9388
E-mail: bnecenter@visaforchina.org

◎Applications from Western Australia are advised to be forwarded to CVASC in Perth.

Office address: Ground Floor, 256 Adelaide Terrace, Perth WA 6000 (Entrance via Victoria Ave)
Call: +61-8-9220-3800
Fax: +61-8-9221-1888

Practical Travel Tips for Australians traveling in China
What about drinks?

A: Local tea is commonly served with meals and there is a variety of soft drinks, local and imported beers and wines available for purchase. You should not drink the tap water, bottled water is inexpensive and readily available. If you like a 'cuppa', you may like to bring along a small supply of tea bags, coffee and milk powder. Most rooms have electric jugs or thermos flasks of boiling water to make hot.

What are the toilet facilities like on a China tour?

A: All of hotels reserved by Easy Tour China for you have western style bathrooms and toilets. Obviously in the more remote areas, they may be a little more basic, but clean and simple is common. Whilst sightseeing, toilet facilities at restaurants and local tourist sites can vary and we would recommend that you carry tissues, wet wipes or disinfectant gel with you, "just in case".

What should I pack?

A: Casual clothing is appropriate at all times although clothes that are too revealing are still frowned upon in all over China. Try to pack lightly as your trip may involve an amount of personal baggage handling as porters are often not available except in larger hotels. For security reasons it is essential that your baggage can be locked whilst during air transportation between cities. At times, you may not be able to check into your hotel room immediately or be able to access your main bags. To ensure your comfort, a change of clothes in your hand luggage to coincide with local weather conditions is always handy. All personal toiletries should be taken with you and small packets of tissues or wet wipes are recommended. A small medical kit containing medication to alleviate common ailments is suggested.

Clothing suggestion:

Spring (Mar – May) with temperature at 50 - 71.6F: Western suits, jackets, sports coats, woolen jackets, long sleeve shirts and travel shoes

Summer (Jun – Aug) with temperature above 71.6 F: T-shirts, short sleeve shirts, skirts, sandals, caps, rain wear

Autumn (Sep – Nov) with temperature at 50 - 71.6 F: Western suits, jackets, sports coats, light woolen sweaters, rain wear and travel shoes

Winter (Dec – Feb) with Below 50: Overcoat, thick woolen sweaters, lined coats; In northern China, cap, gloves and cotton-padded shoes are required

What credit cards can I use?

A: At present the Bank of China accepts Master, American Express, Dynasty, Visa, JCB, and Diners Club cards. Travelers may use these cards to draw cash over the exchange counters in China's banks, make purchases or pay bills at large department stores, restaurants and hotels in more than 100 major cities in China. A surcharge of 2% is always charged for card transactions.

Where can I get consular assistance when touring in China?

For Australian tourists in China, you can obtain consular assistance and further consular information at the following addresses:

◎Australian Embassy, Beijing
Address: 21 Dongzhimenwai Dajie, Beijing 100600 , People's Republic of China
Tel: (010) 5140 4111
Fax: (010) 5140 4292
E-mail: embassy.beijing@dfat.gov.au

◎Australian Consulate-General, Guangzhou
Address: 12/F, Development Centre, No. 3 Linjiang Road, Zhujiang New City, Guangzhou, Guangdong, 510623
Tel: (020) 3814 0111
Fax: (020) 3814 0112

◎Australian Consulate-General, Shanghai
Address: Level 22, CITIC Square Building, 1168 Nanjing West Road, Shanghai 200040
Tel: (021) 2215 5200
Fax: (021) 2215 5252

◎Australian Consulate General, Hong Kong
Address: 23/F Harbour Centre, 25 Harbour Road, Wanchai, Hong Kong
Telephone: (852) 2827 8881
Facsimile: (852) 2585 4457

Direct Flights from Australia to China
The international airlines including Qantas Airways, China Eastern Airlines, Air China, Virgin Australia, etc. launch direct flights from Australia to China. Although Shanghai, Beijing, Hong Kong and Guangzhou are the mainly gateway cities for Australians traveling to China, you may choose to fly to Chengdu, Hangzhou, Kunming, Xian and some other places directly. Please verify the corresponding flight from your departure city to the arrival city when you plan a Customized China Tour or choose the above recommended tour packages.
Departure cities in Australia: Sydney, Melbourne, Brisbane, Perth, Adelaide, Cairns
Arrival cities in China: Beijing, Shanghai, Hong Kong, Guangzhou, Shenzhen, Nanjing, Chengdu, Chongqing, Hangzhou, Wuhan, Kunming, Changsha, Xian, Xiamen, Fuzhou, Macao and Sanya
Based on feedback from our Australian guests and our own travel experiences, we've found the following online flight platforms and websites are very helpful for investigating and ticketing airfare to and from each of our trips: Expedia, Orbitz, travelocity, unitedairlines, etc.