Best China Tours from Canada
Take ETC's all-inclusive China tours from Canada, luxury traveling in the Middle Kingdom, and tailoring the journey.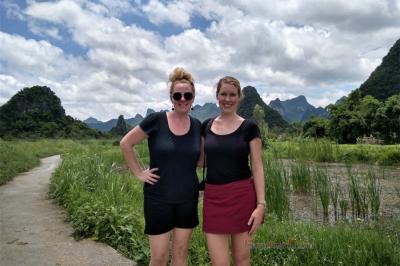 China, the oldest continuous major world civilization, with records dating back more than 5,000 years, is an unexplored destination for many Canadian tourists. From the north to the south, east and west, Easy Tour China will take you to see the real China - a fabulous amalgamation of different history, culture, religion, ethnic group, heritage, wildlife and awesome beautiful landscape. Make sure you visit all the highlights during your first-time China trip. However, if it is your second or third trip to China from Canada, there're still lots of things to see, experience and explore, given that the country boasts many hidden gems and unique cultural activities. And if you're French Canadians or Chinese Canadians, we've also got special China trip.
Travel to China with Easy Tour China, we will customize private China tours from Canada for you and promise you a life-time holiday with new real life and immersive culture experience.
What is the best time to travel to China?
April, May, September and October are the best months to travel to China, as China is most tourism-friendly in spring and autumn. However, the historical and cultural destinations like Beijing, Xian or Shanghai are affected little by the weather condition. Besides, some places have their most beautiful time in winter or summer. For example, the best time to visit Yuanyang Rice Terraces is from November to next March.
Where to go - the most popular destinations among Canadian tourists
- Beijing, Xian and Shanghai are included in almost every Canadian's tour to China, due to their historical and cultural significance, and the iconic landmarks from the Great Wall, Forbidden City to Terracotta Army. Chengdu, home to lovely pandas and UNESCO-protected giant panda sanctuary, is also much favored by Canadian travelers.
- Guilin, Zhangjiajie, Huangshan and Jiuzhaigou are iconic scenic destinations for Canadian tourists to discover China's natural beauty, from surreal peaks, picturesque rivers, colorful waterfalls and lakes. Besides, there are also cultural villages and bucolic countryside to retreat.
- Yunnan, Tibet and Guizhou are the kingdom of China's minority people, where over 50 minority groups, including Yi, Naxi, Bai, Tibetan, Miao, Dong, are living harmoniously and retaining their own characteristics. Moreover, you can see untamed sceneries and untouched towns and villages.
- The Silk Road journey are favored by Canadian history buffs with adventure in mind. Travel from Xian, via Gansu to Xinjiang, riding through the wide-open gobi desert to discover historical ruins, lost ancient kingdoms, oasis villages, glaciers, Zhangye danxia "Rainbow Mountain", and experience exotic Uyghur customs.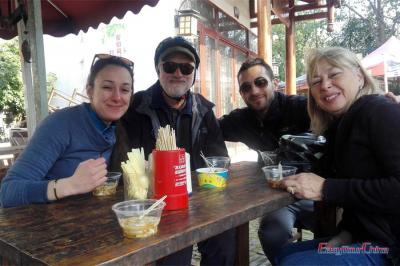 Local life experience and top things to do on your China tour from Canada
Staying overnight at the foot of the Great Wall, with opportunity to capture the magical sunset over the Great wall.
Experience both ancient Chinese royal life and civilian life, as you visit Forbidden City & Summer Palace, go deep into hutong lanes, and see local people practice inside Temple of Heaven.
Learn Chinese history as you explore Terracotta Warriors and Horses Museum, one of the greatest archaeological wonders in the world.
Cruise the Yangtze River, to admire ever-changing scenery and masterpieces of ancient Chinese architecture.
For those planning a foodie's China tour from Canada, travel to the gastronomic capitals like

Hong Kong

, Chengdu, and Guangzhou, taste top dishes, unique eats and take cookery lessons.
Active Canadian travelers will enjoy outdoor activities like camping on the Great Wall, hiking Tiger Leaping Gorge, cycling and rock climbing in Yanghshuo countryside, etc.
Start your family China tour from Canada with fun cultural activities like applying Beijing Opera facial mask, make mini Terracotta warriors, learn Chinese painting/calligraphy, panda volunteer program, etc.
Recommended Best China Tours from Canada for First Timers
Recommended 2nd or 3rd Time China Tours for Canadian Travelers
Recommended China Tours for French Canadians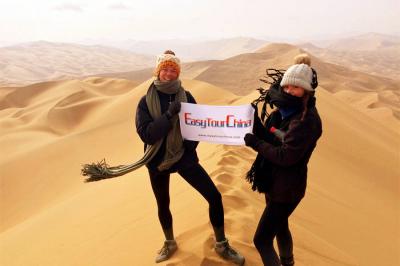 Destinations:
Xi'an - Dunhuang - Turpan - Urumqi - Kashgar - Urumqi
The great Silk Road is an unmissable adventure in the world and a treat for French Canadian travelers. By taking this private Silk Road tour, you will travel through time to discover desert, ancient ruins, amazing cultural sites and enjoy authentic adventure experience.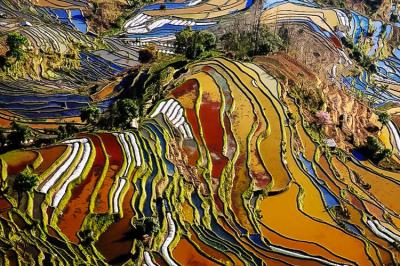 Destinations:
Kunming - Jianshui - Yuanyang - Kunming - Dali - Lijiang - Shangri-La - Kunming
Yunnan is a paradise for French Canadian travelers, where there are adventures on every corner. Discover another side of China to experience yourself the long-gone tribe life, travel through breathtaking wild nature, explore ancient towns and remote villages…
Recommended China Tours for Chinese Canadians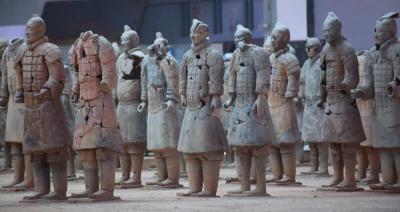 Destinations:
Beijing - Pingyao - Xi'an - Luoyang - Dengfeng - Zhengzhou - Qufu - Taishan - Nanjing - Suzhou - Shanghai
The tour is especially devised for overseas Chinese, including Chinese Canadians. You'll travel back to China for its unique heritages, ancient wonders such as the Great Wall, Forbidden City, Terracotta Army… And discover the original root of Chinese culture.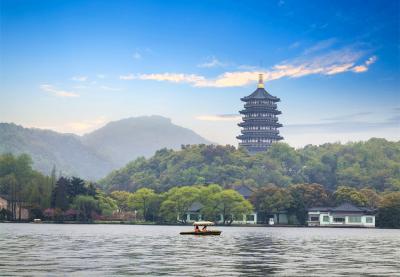 Destinations:
Shenzhen - Chaozhou - Shantou - Xiamen - Ningbo - Hangzhou - Shanghai
China is waiting for your returning trip. In 10 days China tour, you'll once again experience yourself the great China culture and taste the real flavor of China. Search for your roots in Canton, Fujian or Zhejiang. Easy Tour China will be happy to customize the private China tours based on your needs.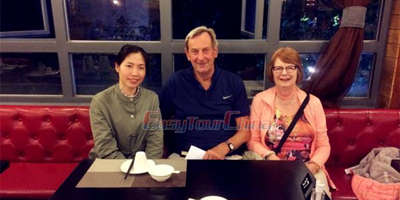 Thank you so much for organizing our tour of China. Everything went well, and we had a wonderful time. And thank you again for treating us for dinner in Guilin-it was a delightful evening.

- Frank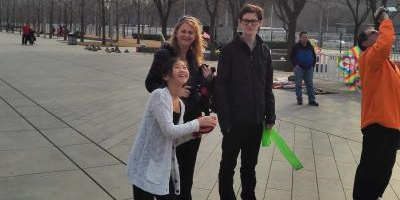 All in all we had a fantastic time and have memories that will last us a lifetime. I would not hesitate in recommending your company and should you ever need a reference do not hesitate to contact me.

- Sue King
Practical Tips on China Tours from Canada
China Visa Tips for Canadian Citizens
Where to Apply for China Visa in Canada?

To make your trip to China an easy and pleasant one, Canadian citizens are kindly advised to consult the local Chinese Embassy or Consulates-General first for the tourist visa (L visa). They will readily help you go through the necessary procedures. Normally you need to prepare your valid passport, passport photos, China tour itinerary with accommodations and flight seats reservation to apply for a Chinese tourist visa.

For the service of visa applications of the regular passport holders, please go to the Chinese Visa Service Center in Toronto, Vancouver or Calgary.

The Chinese Embassy and Consulate General in Canada:

◎The Embassy of the People's Republic of China in Canada (Ottawa)

Tel: (613)-7893434
Fax: (613)-7891911
E-mail Address: chinaemb_ca@mfa.gov.cn
Embassy Address:515 St. Patrick Street, Ottawa, ON K1N 5H3
Consular Service District: Ottawa Region, Quebec, Newfoundland & Labrador, New Brunswick, Nova Scotia and Prince Edward Island.

◎Chinese Consulate General in Toronto

Tel: 416-929-8008
Address: 240 St. George Street Toronto, Ont. M5R 2P4
Consular Service District: Ontario and Manitoba

◎Chinese Consulate General in Vancouver:

Tel: (604) 336-8888
Address: 200A-1595 West Broadway,Vancouver, BC, Canada V6J 1W6
Consular Service District: British Columbia and Yukon.


◎Chinese Consulate General in Calgary

Tel: (403) 264-3322; (403)5371247
Address: Suite 100, 1011-6th Ave. S. W. Calgary, Alberta T2P 0W1
Consular Service District: Alberta, Saskatchewan, Northwest Territories and Nunavut.

China Visa Application Service Centers in Canada :

◎China Visa Application Service Center in Toronto
Phone: 416-345-8472
E-mail: torontocenter@visaforchina.org
Address: Suite 1501, 393 University Avenue, Toronto, CANADA M5G 1E6

◎Chinese Visa Application Service Centre in Calgary
Phone: 403-930-2288
Address: 855 8 Ave SW Unit 200, Calgary, AB T2P 3P1

◎Chinese Visa Application Service Centre in Montreal
Phone: 514-680-8472
Address: 2000 Rue Mansfield Suite 700, Montréal, QC H3A 2Z6

◎Chinese Visa Application Service Centre in Ottawa
Phone: 613-563-8472
Address: 220 Laurier Ave W #1450, Ottawa, ON K1P 5Z9
Practical Travel Tips for Canadians traveling in China
What about drinks?

A: Local tea is commonly served with meals and there is a variety of soft drinks, local and imported beers and wines available for purchase. You should not drink the tap water, bottled water is inexpensive and readily available. If you like a 'cuppa', you may like to bring along a small supply of tea bags, coffee and milk powder. Most rooms have electric jugs or thermos flasks of boiling water to make hot.

What are the toilet facilities like on a China tour?

A: All of hotels reserved for you have western style bathrooms and toilets. Obviously in the more remote areas, they may be a little more basic, but clean and simple is common. Whilst sightseeing, toilet facilities at restaurants and local tourist sites can vary and we would recommend that you carry tissues, wet wipes or disinfectant gel with you, "just in case".

What should I pack?

A: Casual clothing is appropriate at all times although clothes that are too revealing are still frowned upon in all over China. Try to pack lightly as your trip may involve an amount of personal baggage handling as porters are often not available except in larger hotels. For security reasons it is essential that your baggage can be locked whilst during air transportation between cities. At times, you may not be able to check into your hotel room immediately or be able to access your main bags. To ensure your comfort, a change of clothes in your hand luggage to coincide with local weather conditions is always handy. All personal toiletries should be taken with you and small packets of tissues or wet wipes are recommended. A small medical kit containing medication to alleviate common ailments is suggested.

Clothing suggestion:

Spring (Mar – May) with temperature at 50 - 71.6F: Western suits, jackets, sports coats, woolen jackets, long sleeve shirts and travel shoes

Summer (Jun – Aug) with temperature above 71.6 F: T-shirts, short sleeve shirts, skirts, sandals, caps, rain wear

Autumn (Sep – Nov) with temperature at 50 - 71.6 F: Western suits, jackets, sports coats, light woolen sweaters, rain wear and travel shoes

Winter (Dec – Feb) with Below 50: Overcoat, thick woolen sweaters, lined coats; In northern China, cap, gloves and cotton-padded shoes are required

What credit cards can I use?

A: At present the Bank of China accepts Master, American Express, Dynasty, Visa, JCB, and Diners Club cards. Travelers may use these cards to draw cash over the exchange counters in China's banks, make purchases or pay bills at large department stores, restaurants and hotels in more than 100 major cities in China. A surcharge of 2% is always charged for card transactions.

Where can I get consular assistance when touring in China?

For Canadian tourist in China, you can obtain consular assistance and further consular information at the following addresses:

◎Beijing, Embassy of Canada
Address: Consular Section, 19 Dongzhimenwai Dajie, Chao Yang District, Beijing 100600, China
Tel.: 86 (10) 5139-4000
Fax: 86 (10) 5139-4448
E-Mail: beijing.consular@international.gc.ca

Consular district: The embassy's consular district includes the following provinces/regions of China: Beijing, Tianjin, Liaoning, Jilin, Heilongjiang, Shandong, Shanxi, Inner Mongolia, Ningxia, Shaanxi, Qinghai, Xinjiang, Xizang (Tibet), Henan, and Hubei .

◎Chongqing, Consulate of Canada
Address: Room 1705, Metropolitan Tower, Wu Yi Lu, Yu Zhong District, Chongqing 400010, China
Tel.: 86 (23) 6373-8007
Fax: 86 (23) 6373-8026
E-Mail: chonq@international.gc.ca

Consular district: The consulate's consular district includes the following provinces/regions of China: Chongqing, Sichuan, Yunnan, and Guizhou.

◎Guangzhou, Consulate General of Canada
Address: China Hotel Office Tower, Suite 801, Liu Hua Lu, Guangzhou, Guangdong 510015, China
Tel.: 86 (20) 8611-6100
Fax: 86 (20) 8611-6196
E-Mail: ganzucanadaconsul@international.gc.ca

Consular district: The consulate general's consular district includes the following provinces/regions of China: Guangdong, Guangxi, Fujian, Jiangxi, Hunan and Hainan.

◎Hong Kong, Consulate General of Canada
Address: 13th Floor, One Exchange Square, 8 Connaught Place, Central Hong Kong SAR, China
Postal Address: P.O. Box 11142, Hong Kong SAR,
Tel.: 85 (2) 3719 4700
Fax: 85 (2) 2847 7561
E-Mail: hkong-cs@international.gc.ca
Consular district: The consulate general's consular district includes Hong Kong and Macao Special Administrative Regions.

◎Shanghai, Consulate General of Canada
Address: Shanghai Centre, West Tower Suite 604, 1376 Nanjing Xi Lu, Shanghai, 200040, China
Tel.: 86 (21) 3279-2800
Emergency toll-free to Ottawa: 10800-1400125 (available only from Shanghai)
Fax: 86 (21) 3279-2801
E-Mail: shngi@international.gc.ca

Consular district: The consulate general's consular district includes the following provinces/regions of China: Jiangsu, Anhui, Zhejiang, Hebei and the city of Shanghai.
Direct Flights from Canada to China
There are dozens of direct flights from Canada to China every week, so you can take the fight whatever that is convenient to you to travel to China without any trouble.
Departure cities in Canada: Vancouver, Montreal, Toronto
Arrival cities in China: Beijing, Shanghai, Hong Kong, Xiamen, Kunming, Guangzhou, Shenyang, Zhengzhou, Qingdao

Based on feedback from our Canadian guests and our own travel experiences, we've found the following online flight platforms and websites are very helpful for investigating and ticketing airfare to and from each of our trips: cheapflights, aircanada, skyscanner, tripbase, etc.