Exciting and Lively Mongolian Nadam Fair
Nadam Fair (also named as Naadam), meaning "the three games of men" in Mongolian, is a traditional Mongolian harvest festival with a history of more than 800 years. It is annually held in Mongolian ethnic groups between July and August lasting for 5-7 days, and the one in Xilingol League is the most typical and famous of its kind. At that time, when the grasslands flourish, flocks and herds grow big and strong; men and women of all ages dress themselves up, participate in and enjoy this great festival!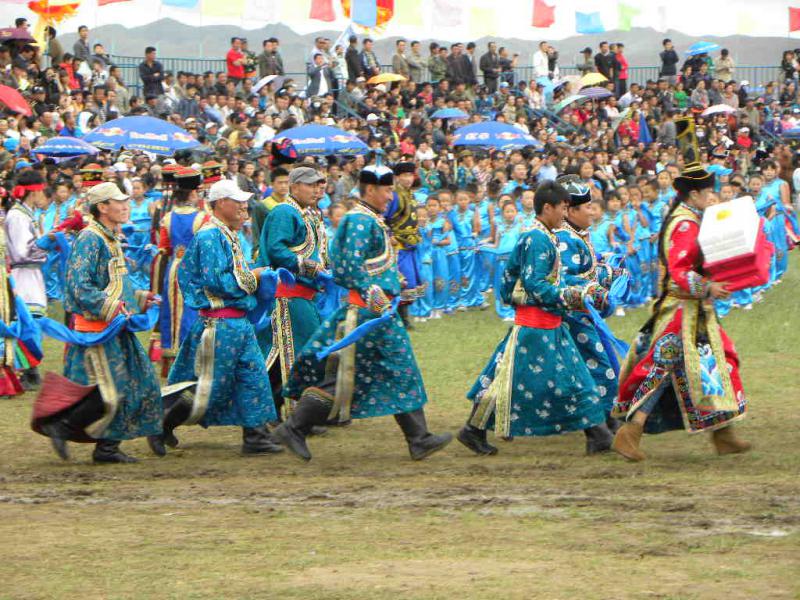 The history of Nadam Fair can be traced to the initial stage of the Mongol Empire, when, Genghis Khan was elected as the Mongolian Khan in 1206, a grand Nadam Fair was taking place. Modern Nadam Fair retains the three skill competitions of wrestling, horse-racing and archery as an essential part, and adds some new programs such as polo, horsemanship, track and field evens and so forth. Moreover, Nadam Fair is developed into a folk-style Commodity Fair for a wide range of goods like local agricultural produce and animal products.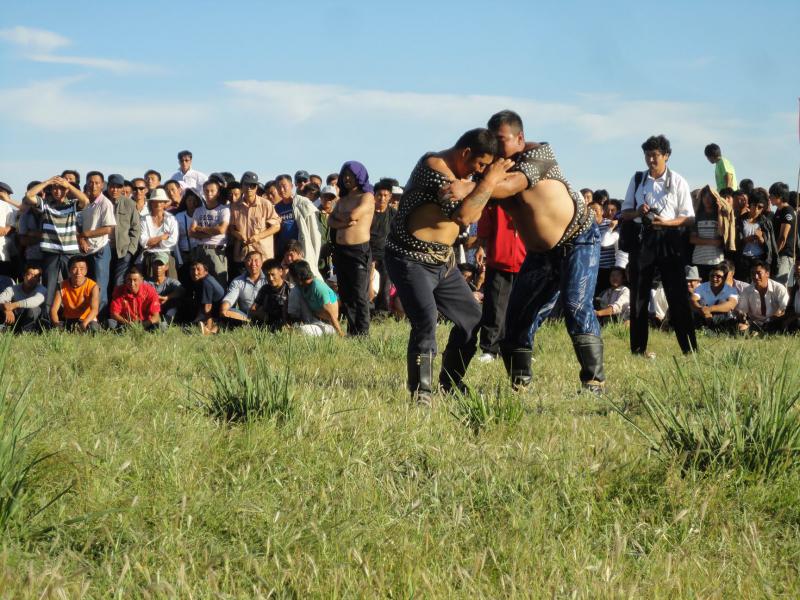 With dancing, singing and other forms of performances, Nadam Fair also reveals Mongolians' talent of folk arts, and attracts visitors to participate in. This grand festival is a perfect combination of strength and beauty, and provides a wonderful opportunity to not only see traditional Mongolian costumes and their unique culture, taste local delicious food, but have in-depth knowledge of Mongolian people: their optimistic attitude toward the life.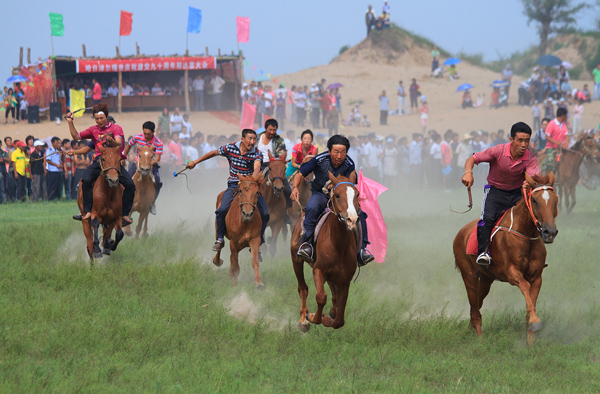 More trip ideas in July