Overview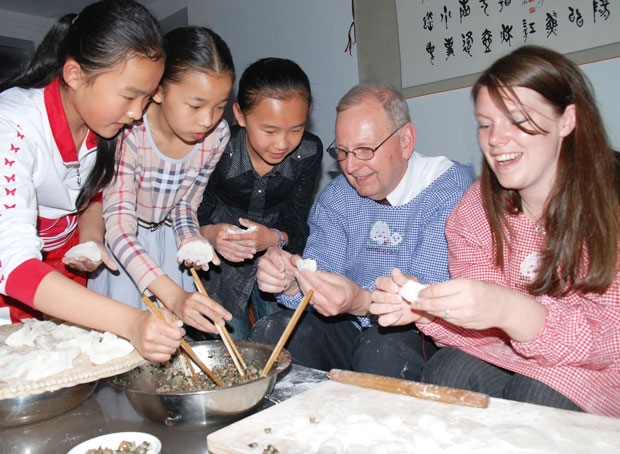 Explore one of world's most famous and legendary ancient capitals on 3 days private Xian trip – specially crafted for senior travelers. Travel in the company of local guide and driver, who are knowledgeable, flexible and accommodate to your personal needs and wishes, to visit the great Terracotta Warriors and Horses, Xian's iconic landmark – Big Wild Goose Pagoda, a local family living in traditional dwelling house… Call us right now for an easy and relaxing holiday in Xian!
Best for: Seniors. Family with elders
Duration: 3 days & 2 nights
Destinations: Xian
Travel Type: Private tour - Flexible & Free to customize
Highlights:
• Must-see wonders of Xian, the Terra-cotta Warriors
• Explore local life of Xian people via Muslim Quarters and a family visit
• Learn dumpling making, one of the most famous Chinese foods
Customize Your Tour:
☑ Travel Dates ☑ Your Interests ☑ Your Travel Style

Get off the train upon arrival, for the elderly travelers, a luggage porter with red cap (people nickname them "Red Cap" service) will be arranged to meet you at the platform and help you transport luggage to the station exits. Meet your guide at the exit and transfer to hotel check in. Please note the early check-in before 12am is subject to availability.
This afternoon you will be taken to the city central, first of all you will see the Bell and Drum Towers which are the landmark building of Xi'an city. Walk around the square and the take an exterior view of this traditional style architecture. The historic Muslim quarter is located behind the Drum Tower, it covers several blocks inhabited by over 20,000 Muslims. Muslim quarter is an attractive area where you can find authentic local snacks, such as Rou Jia Mo (Chinese Hamburger), Mutton Paomo, BBQ, cold noodles, Juicy Bun etc. Inside the Muslim quarter, you will visit the largest and best preserved Grand Mosque. Most of the grounds are taken up with gardens, except for some Arabic lettering and decorations, the mosque has neither domes nor traditional-style minarets. It's still an active place of worship and several prayer services are held each day.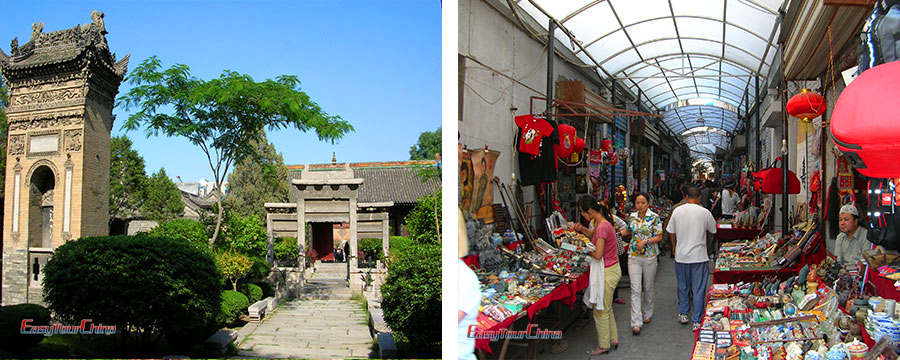 This morning we will drive (around 1.5hrs) to the outskirt of the city to the site of the Terra-cotta Warriros & Horses, it is one of the most important archaeological finds in the 20th century. There are thousands of life-sized warriors and their horses in battle formation stand guard over the tomb of Emperor Qin Shi Huang.To avoid crowds of tourists, we will start little bit early today. From the entrance to exhibition hall, you will take battery car instead of 20mins walk.
After lunch at local restaurant, you will be taken to visit Cave Dwelling, an ancient form residence at the Loess Plateau in northwestern China. Afterwards driver back to Xi'an city and take a home visit to a local family, where you will learn how to make Chinese dumplings and exchange cooking technique with the host. Enjoy dumplings you made for the dinner.
OPTIONAL ACTIVITIES
At night enjoy Tang Dynasty Singing and Dancing Show, a wonderful performance that shows audience the court life and social customs of more than 1300 years ago.
Meal: B, L, D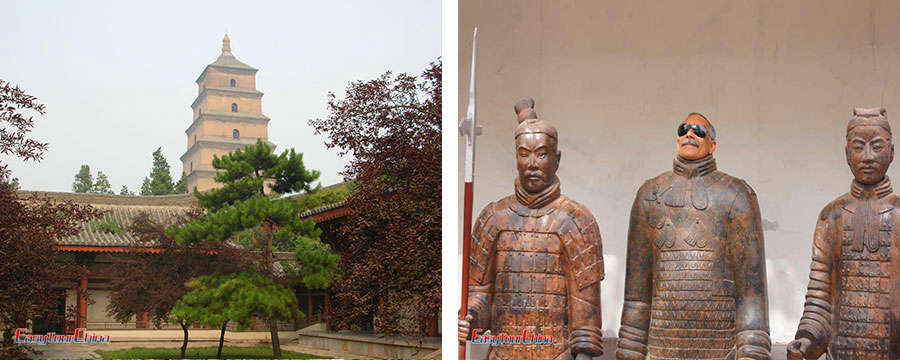 Start the morning at the Ancient City Wall, the best-kept and biggest city walls in China. Since the location of Xi'an gives it strategic military importance, it is 13.74 kilometers long and consists of a series of military facilities like moat, gate tower, arrow tower, watch tower, etc. Nowadays, you can enjoy different views of the city on the top of the wall. From one side it is an old town with narrow blocks, and from the other side, numerous modern malls and highways with galloping cars are presented in front of you. Cycling tour on the ancient city wall is a more efficient way to discover the beauty of this historical site, you could take this as optional when you visit there.
Have lunch at local authentic restaurant, transfer to visit Shanxi History Museum (closed on Monday), it is one of the most important Museum in China. The museum has an area of 65,000 square meters, and it is an architecture of Tang style. With the completion of Shanxi History Museum, it collected over 370,000 precious relics.
At appropriate time, transfer to airport for your departure. End of your 3 days XIan tour.
Meal: B, L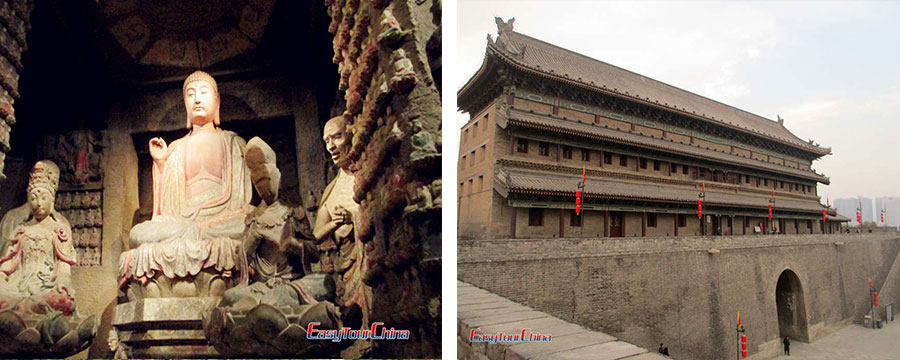 Extend the Tour
Beijing: the dynasty capital of China, possessing numerous historical sites and ancient marvels. Extend your Xian tour to Beijing for another 3-4 days for world heritages: the Great Wall, Forbidden City, Temple of Heaven, Summer Palace.
Shanghai: the most dynamic cosmopolitan city in China. Add 2-3 days to experience its colonial history and dramatic modernity: the Bund, Yu Garden, Shanghai World Financial Center Tower, and Old French Concession.
Pingyao: the best-preserved ancient town in China and UNESCO World Cultural Heritage Site. Add 2-3 days to explore the must-sees of Pingyao Ancient City.
What's included
1-on-1 Travel Consultant

Your China based expert listens to your wishes carefully, provides professional advice, ensures unlimited itinerary revisions before done and 24/7 helpline service while traveling.

Private Local Guide and Driver

Your guides are friendly, helpful and knowledgeable, and your drivers are professional, polite and patient. They are very flexible to accommodate your personal needs and happy to show you the local attractions, history, culture, foods and real life.
Private transfers from hotel to attractions, airport or train station are also included.

Accommodation to Suite Your Preference

We hand pick hotels ranging from luxury 5 star, superior 4 star to comfortable 3 star. Luxury or cozy boutique hotels and budget guesthouses are also among your choices. You could decide where to stay to meet your taste and budget.

Gourmet Meals

Most of the hotels we select offer both Western and Chinese buffet breakfast. Lunch and dinner included are arranged in selected restaurants to taste authentic Chinese cuisine and local specialties. Vegetarian foods can be arranged on request. Thus you may also have a unique food tour.
Meals specified in itinerary as B=breakfast, L=lunch, D=dinner.

Attractions and Activities Listed on the Itinerary

Our city tour packages have included the (first/main) entry to all attractions and the expenses of activities on the itinerary (except the optional activities).