Overview
This 2-day private Hangzhou tour package provides great opportunity to explore the charming scenery around the city and Hangzhou's tea culture and Traditional Chinese Medicine culture. Escorted by the local guide, visit the renowned West Lake, the vast tea plantation farm of West Lake Dragon Well Tea, Hangzhou Town God Temple, Lingyin Temple, and idle about Hefang Street to taste the culinary treats of Hangzhou.
Customize Your Tour:
☑ Travel Dates ☑ Your Interests ☑ Your Travel Style

Make your way to Hangzhou by flight or high speed rail. Be met and greeted by your Easy Tour China guide, then transfer with a private vehicle to your hotel.
After a short rest and fresh up, transfer to Town God Temple on mountain slop. It is a seven-story Ming-Dynasty style pavilion building, 41.6 meters high. Here you can obtain a panoramic view of West Lake. Then take a rowing boat on West Lake to better enjoy the scenery and know about the most celebrated lake in China. The West Lake is the symbol of Hangzhou, which is like a shining pearl inlaid on the vast territory of China. During the cruise, our guide will introduce you some interesting spots of the West Lake, such as the Broken Bridge, Flower Pond and the Leifeng Pagoda. When seen from the Baoshi Mountain after snow, the Broken bridge seems as if it were broken because the snow in the middle part has melted while the snow at the ends is still lingering. For centuries, the Viewing Fish at Flower Pond has provided natural beauty and cultural connotations for emperors and poets who expressed their admiration through poems, calligraphy, and drawings. And at dusk, the spectacular Leifeng Pagoda reflected on the rippling lake looks very beautiful.
After visit the West Lake, we will go to the Lingyin Temple - one of the most prestigious Buddhist monasteries in China. The temple was built in 326 A.D. Due to war and calamity, it has been destroyed and rebuilt no less than 16 times. With deeply forested hills on three sides, the temple is really a hideaway. Then we walk further to Feilai Peak, 209 meters (about 700 feet) tall. It is a pure limestone hill with many ancient carvings and Buddhist sculptures, looking very distinctive from the sandstone mountains around it.
OPTIONAL ACTIVITIES
You can always watch a good show at night:
Enduring Memories of Hangzhou show: Staged entirely upon the lake itself, this show is a spectacle of light, music, dance and theatrics. The stories are based on Hangzhou legends. Using the lake and its surroundings as props, lights and hundreds of actors create a sensational performance. The director of this show is Mr Zhang Yimou, who was in charge of the opening and closing ceremonies of the 2008 Summer Olympics in Beijing. Show time: 19:45 -20:45, 21:15-22:15 (summer time); 19:30-20:30, 21:00-22:00 (winter time)
X The Land of Fantasy show at Suntiandy Theatre: "X the Land of Fantasy" produced by Cirque du Soleil and Hangzhou Suntiandy Group was successfully held in Hangzhou Suntiandy Theater. For the first time, the seating wagon was rotated 360°, presented the main characters as well as a piece of "spoiler." Show time: Wednesday to Sunday, 19:30 to 21:10.
Meal: L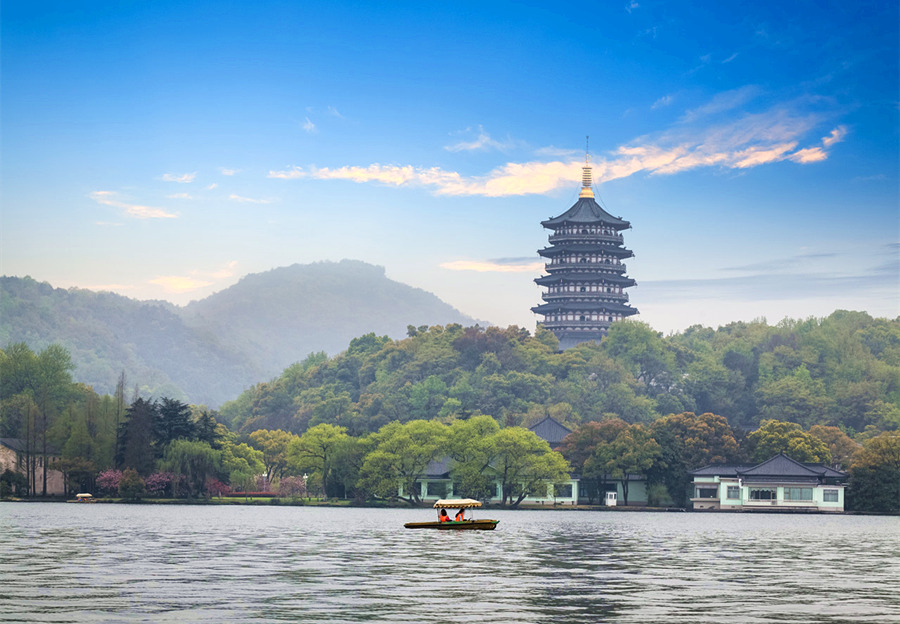 After breakfast, we will drive to visit the Longjing Tea Planation. When people think of Chinese green tea, they think the premium grade green tea produced in Longjing Village. Southwest of West Lake in Hangzhou, Longjing (Dragon Well) Village hides itself away on the Fenghuang Hill, surrounded by lush forests. The Longjing tea village is not only an ideal place to drink tea, but also a tranquil word to relax and get away from the madding crowd of big cities. You can always have a short trekking in this quiet village, it is worth a walking down the hill and traveling through the thoughtfully laid-out tea fields, by which visitors will be given a wonderfully visual experience.
Afterwards, we will go to the Hefang Street to try some local snacks, such as Hangzhou Streamed Bun and West Lake Lotus Root Powder. Hefang Ancient Street is a tourist-oriented shopping and dining street will allow for shopping and dining catered to tourist tastes. Here our guide will show you the Chinese Medicine Museum of Hu Qinyu Pharmacy and tell you the story of its first founder-Hu Xueyan, you can even visit his former residence to appreciate the features of ancient buildings.
After the tour, our guide and driver will escort you to Hangzhou airport or railway station and see you off. End of your 2 days Hangzhou tour.

Meal: B, L
Service ends.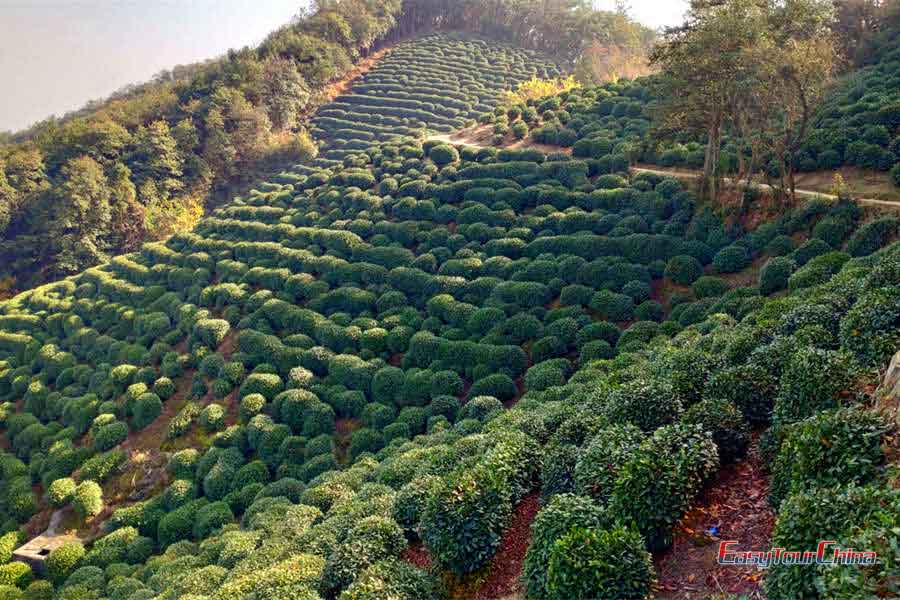 What's included
1-on-1 Travel Consultant

Your China based expert listens to your wishes carefully, provides professional advice, ensures unlimited itinerary revisions before done and 24/7 helpline service while traveling.

Private Local Guide and Driver

Your guides are friendly, helpful and knowledgeable, and your drivers are professional, polite and patient. They are very flexible to accommodate your personal needs and happy to show you the local attractions, history, culture, foods and real life.
Private transfers from hotel to attractions, airport or train station are also included.

Accommodation to Suite Your Preference

We hand pick hotels ranging from luxury 5 star, superior 4 star to comfortable 3 star. Luxury or cozy boutique hotels and budget guesthouses are also among your choices. You could decide where to stay to meet your taste and budget.

Gourmet Meals

Most of the hotels we select offer both Western and Chinese buffet breakfast. Lunch and dinner included are arranged in selected restaurants to taste authentic Chinese cuisine and local specialties. Thus you may also have a unique food tour.
Meals specified in itinerary as B=breakfast, L=lunch, D=dinner.

Attractions and Activities Listed on the Itinerary

Our city tour packages have included the (first/main) entry to all attractions and the expenses of activities on the itinerary (except the optional activities).