As the largest and most resplendent temple in Hangzhou, Lingying Temple is one of the most prestigious Buddhist monasteries in China. The name of Lingyin Temple or Soul's Retreat Temple comes naturally from its quiet surroundings. With deeply forested hills on three sides, the temple is really a hideaway.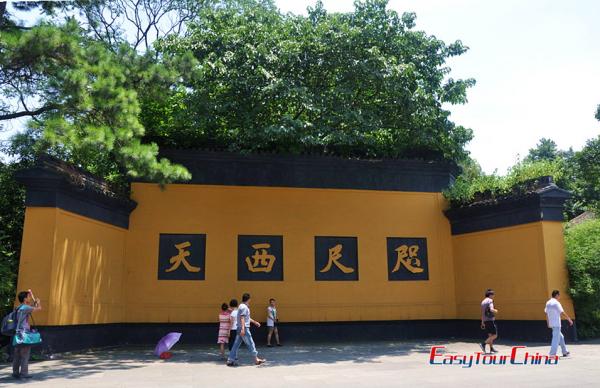 The temple was built in 326 A.D. at the foot of Lingyin Mountain. Due to war and calamity, it has been destroyed and rebuilt no fewer than 16 times. The Great Hall, 33.6 meters high, is one of China's tallest one-story buildings, further distinguished by double eaves. A statue of Sakyamuni, carved out of 24 blocks of camphor wood, stands 19.6 meters high in the main hall. The foremost temple houses a laughing Buddha carved in camphor wood and covered in gold; there is a carved gilt figure standing behind as a guard. Both figures are set under a double-eave wooden canopy decorated in red and gold. Ornate lamps hang on either side. In front of the hall are two stone pagodas built during the Five Dynasties (907-960).
In the caves on the Feilai Peak, there are some 470 Buddhist stone carvings dating back to the Five Dynasties, the Song Dynasty (960-1279), and the Yuan Dynasty (1271 -1368). These elegant carvings are of high artistic value. With magnificent mountains and high trees surrounding the monastery, the Lingyin Temple is a beautiful scenic spot with numerous cultural relics to see.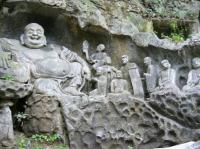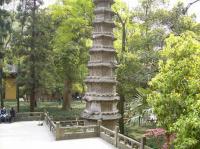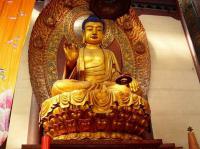 More Attractions in Hangzhou
Recommended China Tours Including Lingyin Temple Hangzhou