Overview
Looking for an authentic experience in Dali Yunnan? Check this 3-day Dali tour and extend your trip to Weishan Ancient Town to experience the realest ethnic life style. You can not only enjoy a relaxing holiday in Dali, Weishan and Xizhou old towns to admire historical buildings, old city gates,Three Pagodas, discovering East Lotus Muslim Village, but also stroll around Er'hai Lake and take in the enchanting scenery of nature in Dali.
Customize Your Tour:
☑ Travel Dates ☑ Your Interests ☑ Your Travel Style

Upon your arrival at the airport/rail station of Dali, you will be greeted by your private tour guide holding a sign with your name at the exit. After a short rest in hotel, with accompany of your private guide, you will begin your Dali tour with a visit to the Dali Ancient Town firstly. Start from the South gate of the ancient town, you will go through alleys inside the town. Some of these alleys are popular among foreign tourists and one is named Yangren Street (foreigners' street) by locals. Head for the Christian Church, which is a national treasure that blends traditional Bai's architectural style and western architectural style. First built in 1927, the beautiful church has been standing here over 90 years. After the ancient town, take a drive about 10 minutes to the Three Pagodas. Facing to Erhai Lake, the Three Pagodas are arranged in a triangular pattern. It's said that the Three Pagodas are built to protect people here from the dragons in the Erhai Lake. Continue your tour to Erhai Lake. Well there should be no dragon now. Do a light hiking along the Erhai Lake depending on your fitness level. You may visit one or two fishing villages near Erhai Lake before the end of today's tour.
Meal: D
Leave Dali this morning, drive for about 1.5hrs to Weishan. On the way, have a stop at Donglianhua Village (East Lotus Village) for a visit. There are 28 ancient houses with local style Bai people's courtyards in this village. So far, the whole county still maintains the chessboard pattern when it was built 600 years ago. Here, the unique style of ancient buildings, the deep Islamic culture and local ethnic characteristics, makes this small village a very special one. After the visit in Donglianhua Village, drive forward to Weishan Ancient Town. Walking on the pedestrian street of Weishan, you will admire the historic buildings here throughout the ancient town. Contains 25 streets and 18 lanes, the layout of the town is also a chessboard. On the way back hotel in Dali, if time willing, have a short visit at one Yi minority village.
Meal: B, L
In the morning, take a private drive around 30 minutes to Xizhou. Xizhou was once a commercial center of Yunnan, and the birthplace of Bai's modern entrepreneurs. It is said that more than 140 wealthy families built their houses here. Enter one of the Bai people's Residential Houses; you will see a typical local courtyard, with 3 rooms and a wall screening. Experience Three-course Tea Ceremony in the house. The essence of this tea ceremony is summarized by: First better, second sweet, third enjoy the aftertaste. The local market at Xizhou can't be missed in Dali. Here is the place of local farmers, where they can buy or sell their own productions, fruits, vegetables, handiwork, snacks… Among the people, you will also see the special costumes are wearing by minority people. It's the real life of local people.
At the appropriate time, you will be privately transferred to airport or rail station for your next destination.
Meal: B, L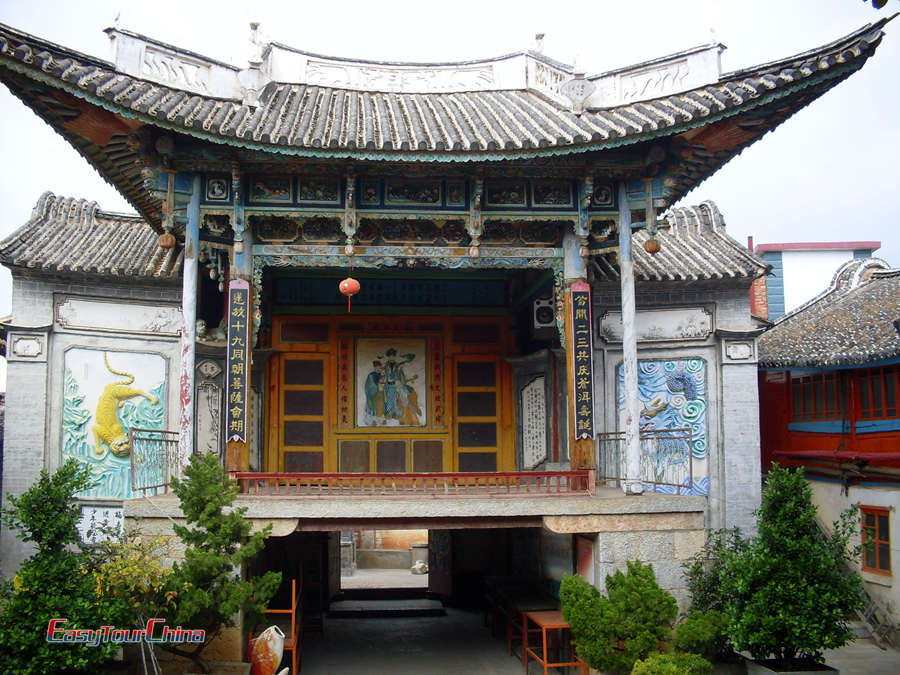 Service Ends.
What's included
1-on-1 Travel Consultant

Your China based expert listens to your wishes carefully, provides professional advice, ensures unlimited itinerary revisions before done and 24/7 helpline service while traveling.

Private Local Guide and Driver

Your guides are friendly, helpful and knowledgeable, and your drivers are professional, polite and patient. They are very flexible to accommodate your personal needs and happy to show you the local attractions, history, culture, foods and real life.
Private transfers from hotel to attractions, airport or train station are also included.

Accommodation to Suite Your Preference

We hand pick hotels ranging from luxury 5 star, superior 4 star to comfortable 3 star. Luxury or cozy boutique hotels and budget guesthouses are also among your choices. You could decide where to stay to meet your taste and budget.

Gourmet Meals

Most of the hotels we select offer both Western and Chinese buffet breakfast. Lunch and dinner included are arranged in selected restaurants to taste authentic Chinese cuisine and local specialties. Thus you may also have a unique food tour.
Meals specified in itinerary as B=breakfast, L=lunch, D=dinner.

Attractions and Activities Listed on the Itinerary

Our city tour packages have included the (first/main) entry to all attractions and the expenses of activities on the itinerary (except the optional activities).