Located between Erhai Lake and Cangshan Mountain, Dali old town is 13 km away from Xiaguan, the new urban area. Right here tourists can find the relaxing atmosphere and laid-back pace of life. Many international backpackers have regarded it as a Mecca to tune out for a while.
In History, Dali was also called Yeyu, and Purple City. The circumference of Dali Ancient City is 6 kilometers long. The city wall is 8 meters high and 7 meters thick. The interior of the wall was filled with rocks and the surface was bricked over smoothly. The four gate towers in the east, south, west and north are named Tong Hai, Chen En, Cang Shan and An Yuan respectively. From 8th to 13th century, it was the capital of Nanzhao and Dali Kingdoms and the political center of Yunnan and nearby area. The old city wall was first built in 1382 during the Ming Dynasty (1368-1644). In 1982, Dali was added in the top historical cities of China.
Walking in the cobbled streets of Dali, you will get a feel of relaxed atmosphere. Handicraft shops and restaurants are lined up along the way. Huguo Road is the main strip for cafes - locals call it 'Foreigner's Street', where you can enjoy the western coffee, pizza, sandwich and other treats.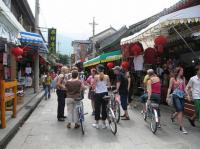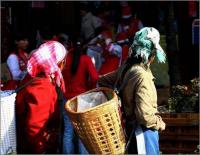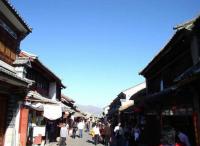 More Attractions in Dali
Recommended China Tours Including Old Dali Town Dali