What is Jingxi Ancient Road? Where is it? How to go hiking Jingxi Ancient Road? To answer these questions, this blog has been put together to delve into Jingxi Ancient Road history, location, hiking trails and travel tips.
Jingxi Old Road in Beijing consists of dozens of ancient paths crisscrossing Mentougou in west mountainous area. Most of these paths used to be trading paths and military roads. In a place like Beijing, China's dynasty capital for the previous hundreds of years, where world-famous ancient sites and royal palaces can be seen everywhere, Jingxi Old Road is unknown to the outsiders. No wonder that little is known about this hike.
Recommended China Hiking Adventures:
16-day China Walking Adventure Tour with Tiger Leaping Gorge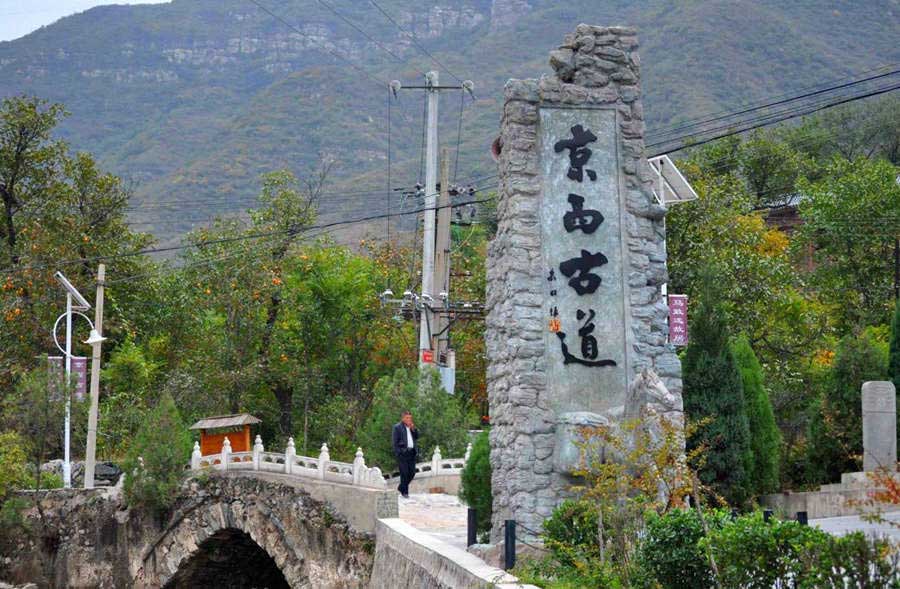 The History of Jingxi Ancient Road
The mountains in the west of Beijing are rich in coal that was the firewood needed by the millions of families in Beijing city every day ever since the Yuan and Ming dynasties. In addition, the production of stone and firing glaze here were also famous for its good quality. Therefore, caravans with coal, stone and firing glaze traveled up and down the mountain roads day after day, year after year, and eventually the trading road from downtown Beijing to the western mountains, and further to Inner Mongolia, Shanxi formed.
Imagine the ancient beacon smoke, ethnic exchanges, religious activities, countless legends and magical stories as you walk the Jingxi Old Road like the ancient merchant travelers. Over the For the past millennium, Jingxi Old Road has become a specific symbol of the economy and culture of that era, from which we can deeply feel the changes of The times and the footfalls of history.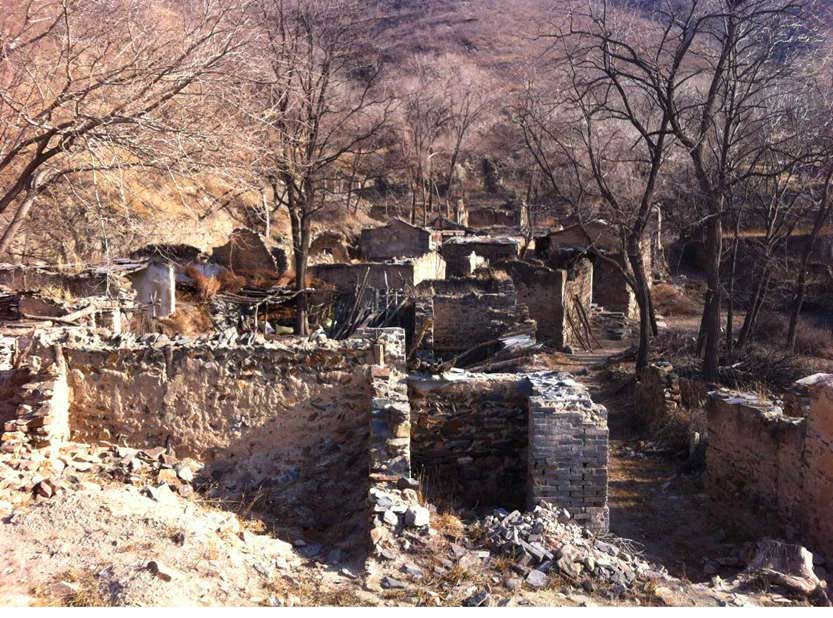 Jingxi Ancient Road Hiking Trails
There are many ancient roads in West Beijing mountainous areas, which are the only way for local villagers to get in and out. Most of these roads were ground by people's feet from generation to generation. The main roads, financed and built by the government or businesses, are stone paved roads, generally 2 meters wide, and brought much convenience for the transport team.
Yuhe Path (玉河大道)
Yuhe Path is also known as Xishan Avenue Middle Road, extending from Mayu Village in Beijing's Shijingshan District, traversing westwards, crossing Yongding River, entering Dayu Village, passing by Dxinfang, Quanmen, Sun Bridge, Tianqiaofu, Mengjia Hutong, Guanting, Fengkou Temple, Huangshi port, and ending at Wangpingkou. The trail is about 27.5 km in total, through the main coal production area of Mentougou. This ancient road has existed since the end of the Tang Dynasty (618 - 907) at the latest.
From Mayu to Quanmen, it is the plain area, where the road is 3 to 4 meters wide. From Mentoukou to Guanting, the roads have been built along the hillside in the valley zone. There are coal kilns built on the mountain slops, so do the village streets, which are known as "thirteen miles long street". This section of the road is paved with stones, 3-5 meters wide; and the transport all depends on the mules, donkeys and camels. The 3-kilometer trail from Guanting, through Jiulong Mountain, to Fengkou Temple on the peak, is twisting with steep slops, known as "18 bends". It is 2 to 5 meters wide and paved with stones, but badly worn and uneven. There are still hoof holes left and scattered on the road.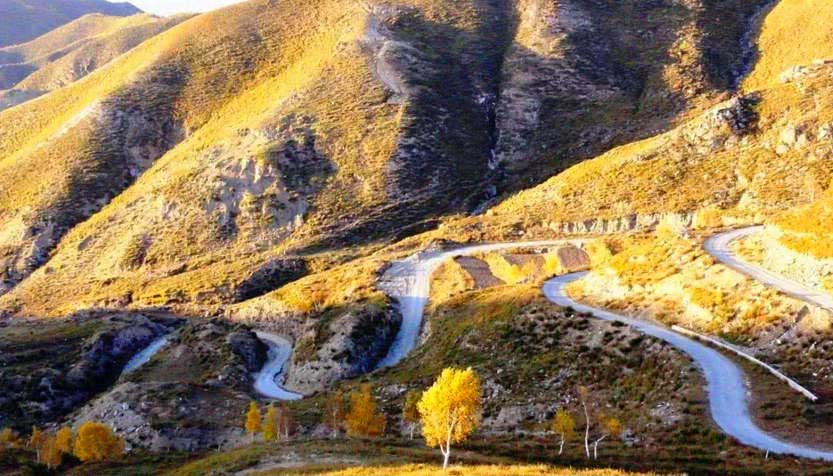 Xishan Path (西山大道)
Xishan Path, also known as North Path of Xishan Ancient Road, basically runs along the Yongding River valley and is the oldest ancient road in west Beijing. Xishan Path starts from Sanjiadian in the east, cross Yongding River, through Xiehejian, Shuiyuzui, Fanniujiaoling, through Qiao'erdong, Magezhuang, Shiguyan, Seshufen, and ends at Wangping village. There are paths from Wangping Village to Wangpingkou and Zhaitangchuan. In the past, most of the coal produced in Zhaitang area was transported out of the mountains through this ancient road. And the coal factories (Tianli Coal Plant is still well-preserved) in Sanjiadian Village, mainly purchased the coal produced in zhaitang and Wangping Village. A large number of clear hoof holes were left on the road surface of the surpasses at chou-er Ling and Niujiao Ling. Among all the paths of jingxi ancient road, Xishan Path was used for the longest period of time and was not abandoned until the xiaqing highway was completed in 1977.
Wangping Path (王平古道)
The spectacular West Beijing ancient paths meet at Wangpingkou, making Wangping Path the most beautiful and cultural-rich part of jingxi Ancient Road. Over the past one thousand years, five or six mule/horse caravans traveled from distances to be here every day. There are many relics along Wangping Path. Including hoof remains, Ma Zhiyuan's former residence, Guandi Temple, Three Righteousness Temple, all kinds of inscriptions carved stone, watch tower, and even the site that imprisoned Emperor Song Huizong and Emperor Song Qinzong.
Recommended China Hiking Tours:
16-day China Walking Holiday to Yellow Mountain
6-day Zhangjiajie Hiking Adventure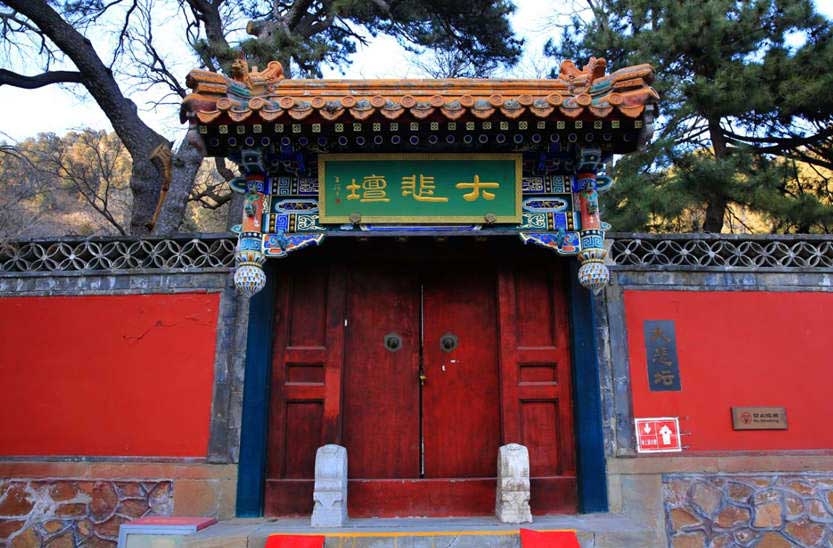 Pangtan Path (庞潭古道)
Connecting the famous Tanzhe Temple, Pangtan Path reminds intact. It is interesting that this remote millennium temple was busy and worshiped widely. Tanzhe Temple was a royal temple with several roads leading to the imperial capital Beijing. Pangtan Path is the most important one, and extends from the Pangcun Ferry of Shijingshan, crossing Yongding River to Tanzhe Temple. The well-kept section of this path is from Kaoluotuo Village to Jeitai temple, which takes about half an hour's walk and connects to 108 Highway.
The suggested hiking Jingxi Ancient Road route is from Shiguyan to Wangping Town, climbing "a gleam of sky" on a mountain, then passing by Daoxu Village, Donggezhuang and Xigezhuang, getting to Ma Zhiyuan's former residence and Three Righteousness Temple. It takes about 3 hours trekking. If you want to see more, walk further to Niujiao Ling and Guancheng.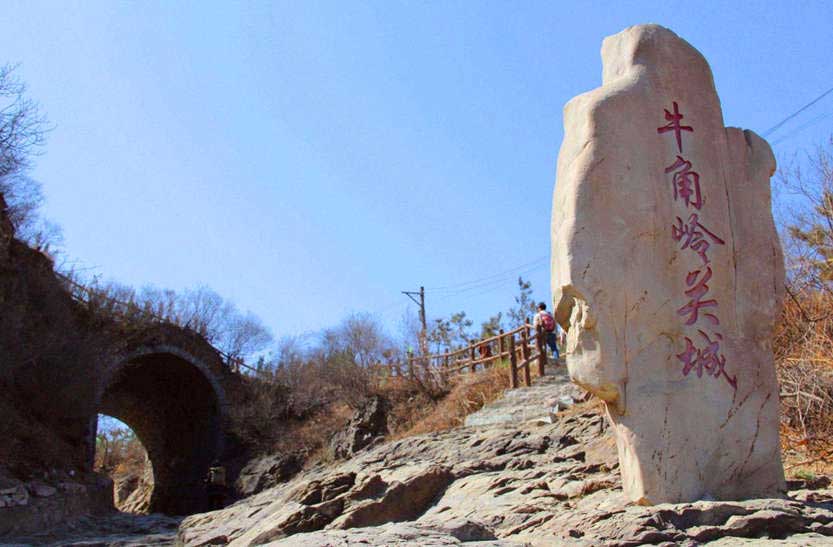 Travel tips
Entrance ticket: free of charge
Hot to get there: Take any subway line form the closest station that goes to Pingguoyuan Station, where you take Bus 929 to Shiguyan.
What to prepare for the hike:
- Backpack
- Alpenstock
- Drinkable water
- Hiking boots
You may also be intereseted in: