Who is Li Ziqi?
A girl with long black hair and slight of figure is known for her fabulous video. Li Ziqi is a food Vlogger, and we can see her rural life and handicrafts she made in her videos. Since 2016 when Li Ziqi first time made and posted Vlogs, she has had millions of fans in China, and Li Ziqi has been selected into the list of Chinese Super Internet Celebrity in 2017 and 2019. When she began posting her Vlogs on YouTuBe monthly in 2017, the rest of the world started drawing attention to this charming and radiant rural girl. Ziqi has audiences from all over the world watch her videos. In recent years, Chinese fans of Li Ziqi have broken 19 million, and more than 8 million overseas subscribers.
Even though she has high popularity now, she still keeps her secluded and simple life. In her Vlogs, each shot shows a mundane but beautiful picture like a fairy tale, and she just like princess in the folk. Situated in a peaceful village of Mianyang, Sichuan Province, following Ziqi, we can see a bountiful and lovely garden in the backyard, that's the one everyone who feels the pressure in the city dreams of. When she walks out of her house, lead us into a mysterious mountain path, and then we see ethereal backdrops, what a place of utopia. These scenes can really make us relax and refresh our mood.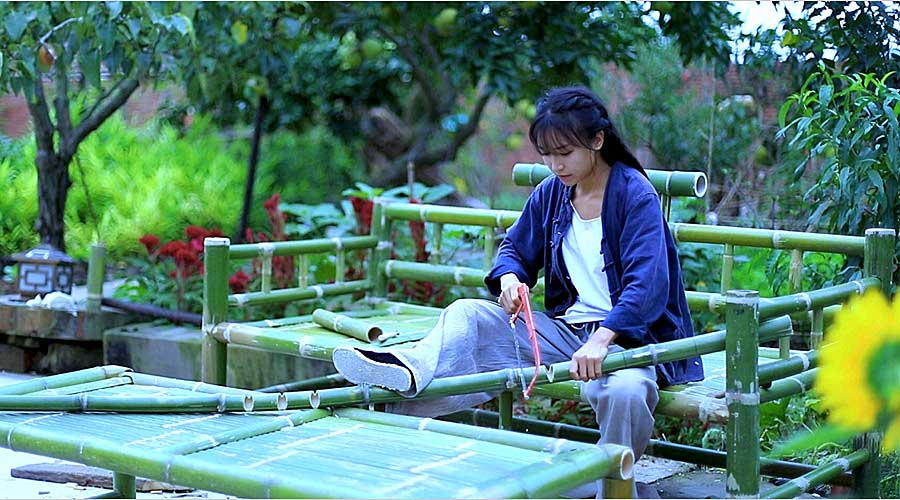 What's more shocking to the audience is the huge energy bursting out of her thin body. Seems Ziqi knows everything about life and living. She cooks delicious foods and makes elaborate handicrafts all by her own hands without anyone's help. Her dexterity and knowledge are amazing to many people who watch them.
Li Ziqi's Story
Li Ziqi was born in a small village, not rich. When she was young, her parents divorced. Too many things happened to her, only her old grandparents love their granddaughter, so they picked her back to the village. When Ziqi was 14, she dropped out of school and started her own struggling life in the city for 8 years. At first, Ziqi just wanted to earn more money to care for her grandma (her grandpa died when she was in Grade 5) and herself a better life. Strong and hardworking, Li Ziqi quickly learned some skills in the strange city and was able to support her and those who she loves in her hometown. It was during this time that she had the opportunity to learn how to make beautiful videos and try to run an online shop with friends.
In 2012, Ziqi's grandma was seriously ill. She was worried that if she did not accompany and take care of granny for a long time as before, she might regret and could not forgive herself for life in the future. So Ziqi determined to go back to hometown and spend the rest of her life with granny. For Ziqi, a rural girl, the noisy working environment also makes her miss the life in the mountains more. Once she said her biggest wish is to live a simple idyllic life with her granny one day.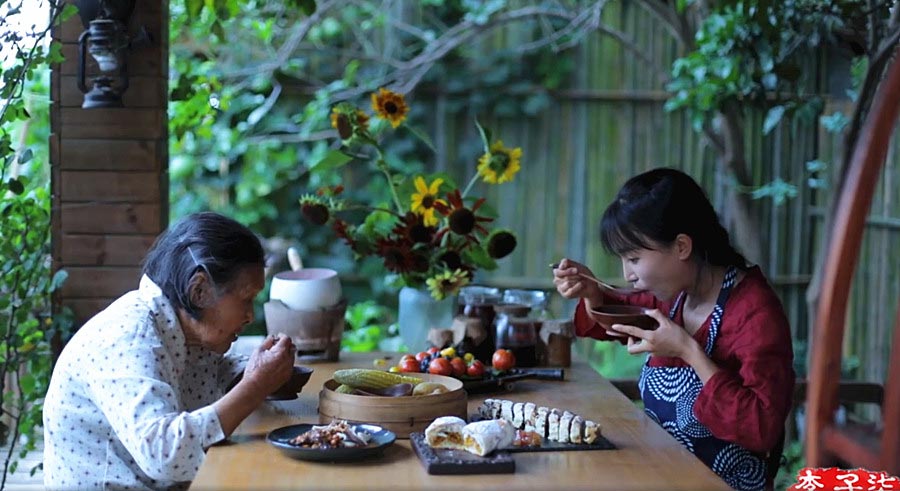 There are two main reasons why she makes and posts Vlogs. At first, she tried to sell products by video. But later, when Ziqi heard of some of the kids living in urban didn't know how or where the foods come from, she was surprised. She wanted to tell them, and cooking that is the thing she's good at! She said, "I like to deal with vegetables because they're simple, if you spend energy, they will pay results." And this time, Ziqi integrates more meaningful elements into her Vlogs, such as recording her life with granny, showcasing the tradition to urban people, and letting them relax from pressure by beautiful and simple life.
Why Is She Outstanding?
Li Ziqi's works are based on the real and simple traditional life of Chinese people, focusing on foods, going around with four aspects of food, clothing, housing and transportation. Meanwhile, she decorates them with exquisite scenes and surroundings.
Some audience couldn't love her, and argue that her videos are not true, obviously placed and the picture toned. And the most they couldn't accept is that Ziqi did work as a DJ in clubs several years ago, that's totally against her figure of tranquility.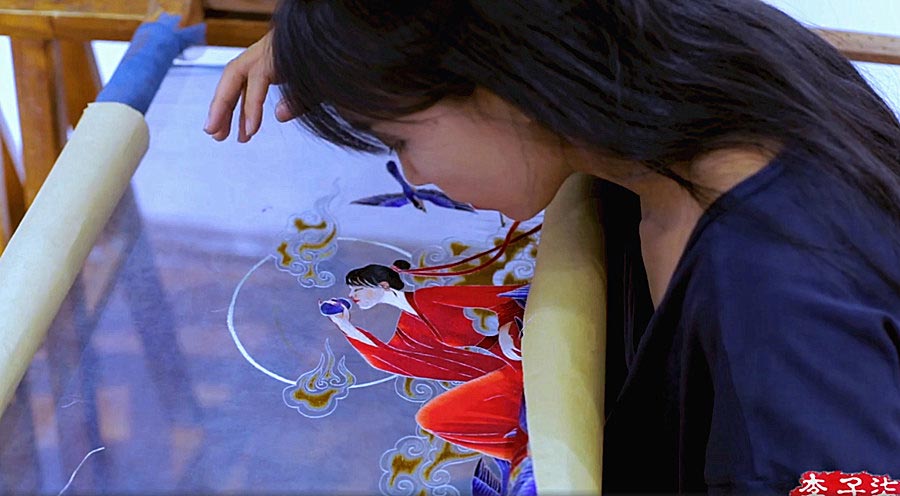 But no matter what kind of experience she had, what work she did, the most important thing is that Ziqi has a heart of kindness and filial piety, which is one of the most advocated national qualities of Chinese nation. Her works convey a positive and life-loving attitude, as well as her independent and self-improvement struggle spirit in the content combined with her own life experience, which got the praise from the Communist Youth League's official Weibo (a Chinese social platform) and other Chinese media. From her baby pets, beautiful clothes, exquisite cutlery, and nifty shape of the oven (made by herself), her love of life is fully demonstrated. Furthermore, her diligence and intelligence are also important reasons why people follow her. We just enjoy the wonderful view of her Vlog, but don't know how difficult to do it. Once she went to a teacher to study how to make handmade noodles. It is said that during the practice, she failed to make more than a dozen pieces of dough, so she and her granny had to eat the dough for a month in order not to waste food.
Despite of Ziqi's personal qualities, many people and media believe her videos convey traditional Chinese culture and rural lifestyle in her ways. She makes a variety of classic or local snacks by the most traditional and primitive methods and processes, not only calling the memory back to the past of the Chinese audience, but also opening the eyes of overseas audiences to unusual delicacies. Many of the tools and supplies of life, she can also make according to the previous manual skills, like the bamboo-made sofa which is learnt from her grandpa when she was young.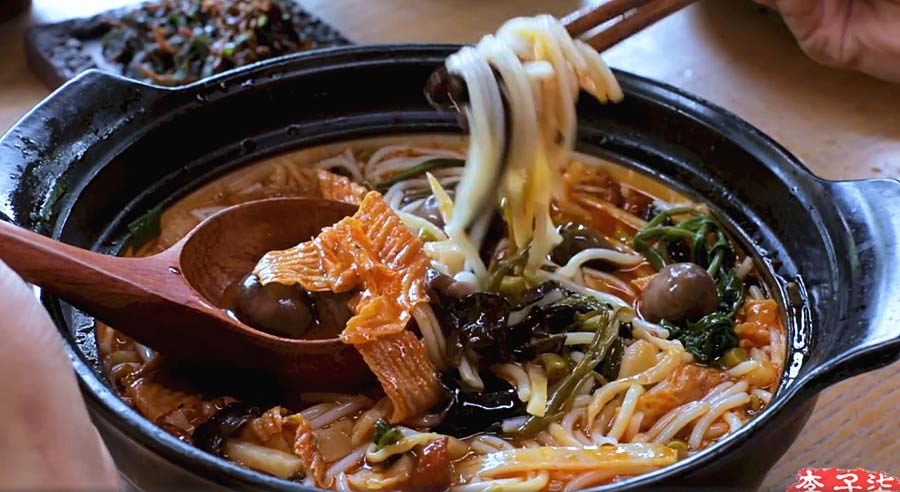 Recommended China Food Tour:
7-day Gourmet Food Tour to China
10-day Taste of China Top Cuisines
Actually, there are still a lot of articles or decorations that are handed down by people and made by hand in many China's rural areas, especially some minority regions in Longji area, Guizhou, Yunnan, Fujian Province. If you're interested in traditional culture or rural life of China to escape the stress from modern city, you can visit some small village, towns to experience what you want!
Recommended Rural China Tour:
11-day Real China Discovery from Ancient Fantasy to Modern Tale
13-day Authentic China – Best Culture, Culinary and Village Real life Experience