Good News about the New High-speed Maglev Railway in Yunnan Province
The Covid-19 Virus cannot affect China's speed! On the morning of February 23, 2020, Zhou Minxin, deputy director of the Development and Reform Commission of Yunnan Province, introduced the information related to the implementation of major infrastructure projects in Yunnan Province. According to Zhou Minxin, from the perspective of innovation through preliminary study, the Kunming-Lijiang high-speed railway planned to be built in 2021-2025 will adopt a high-speed maglev system of over 350 km/h. With a total length of about 430 kilometers, the Kunming-Lijiang railway is a golden tourism project to build a world-class "healthy living destination" in Yunnan Province, with an estimated investment of more than 100 billion Yuan.
Since the Kunming-Chuxiong railway was officially opened to the public in July 2018, people can reach Dali from Kunming in 2 hours (a distance of 328 km with a designed speed of 200 km/h). After the speed-up of the Dali to Lijiang railway, the bullet trains from Kunming to Lijiang arrive in 3 to 3.5 hours. Dali and Lijiang, two of Yunnan's most popular tourist destinations, are often hard to book train tickets. Based on current demand and technological upgrading, this new high-speed maglev railway will not only relieve the pressure of traffic, but also greatly improve transport's speed and provide more convenient and comfortable services for passengers.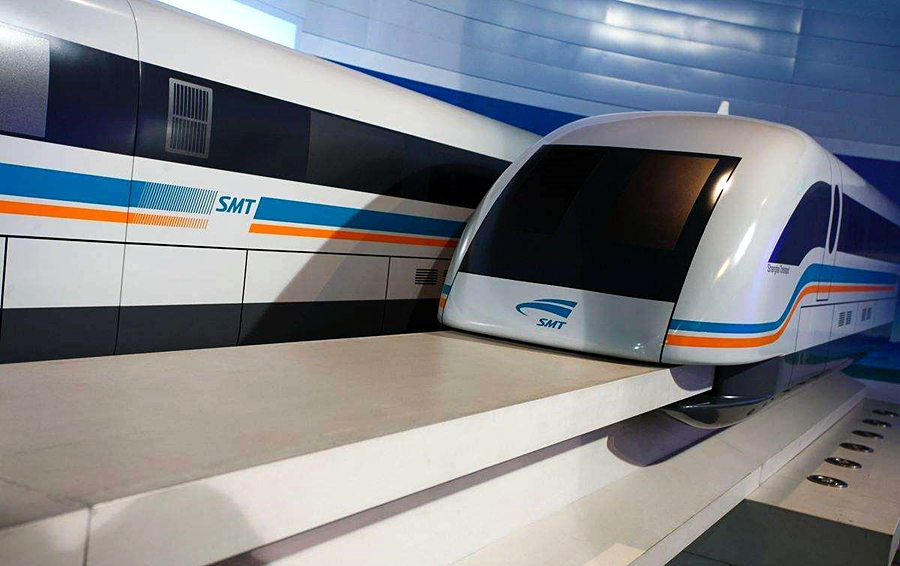 Difference between High-speed Train and Maglev Train
High-speed rail technology, one of China's "new four great inventions", has long been a calling card for Chinese manufacturers. Now, the maglev train text prototype has reached speeds of 600 km/h, twice as fast as the high-speed bullet train, once again breaking the fastest speed of ground vehicles. At present, the maximum operating speed of China's high-speed railway is 350 km/h, the cruise speed of airplane is 800 to 900 km/h, and 600 km/h of high-speed maglev just can fill the gap between high-speed rail and air transport. In April 2006, the Shanghai Maglev Railway trains were put into operation. It is the world's first commercial high-speed maglev train with a maximum test speed of 501km/h and a maximum operating speed of 430km/h. In May 2019, the 600kph high-speed maglev text prototype has been tested in Qingdao.
High-speed rail and high-speed maglev are two different high-tech rail transit technologies, both of which have a certain basis and development space in China. High-speed wheel-rail technology has the operating experience for many years and a large number of technologies, talent reserves, and has the advantage of compatibility with the existing railway system. However, due to the limitations of wheel and rail technology, the economic operation speed of the wheel and rail system is usually about 300 km/h.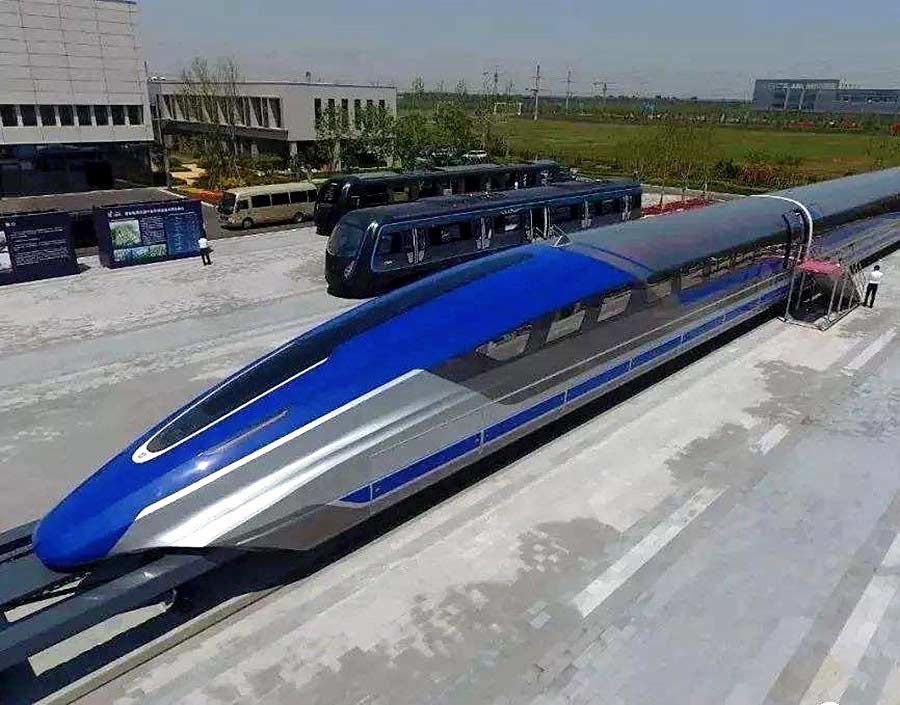 High-speed maglev system is a promising rail transit technology, which has obvious advantages when running speed over 400 km/h, represents the frontier and direction of scientific and technological development. It has a strong ability to adapt to the terrain, has little impact on the surrounding and scenic areas along the railway, has features of flexible railway selection, ride comfort and safety. Maglev trains are not only fast, but also very stable. The maglev system that relies on magnetic force to levitate the train on a guide rail uses linear motors to drive the train forward. At the speed of 500km/h, maglev trains consume only 1/3 to 1/2 as much energy per seat kilometer as airplanes. At the same time, because there is no noise and vibration when the traditional railway wheel and rail contact, the maglev train will be quieter.
Why Built from Kunming to Lijiang?
As is known to all, Kunming is the capital city of Yunnan Province. It has abundant domestic and international airrailways, and is the starting or ending point for most tourists to have a Yunnan tour. Therefore, people have a high demand for transportation. At the same time, Lijiang is the core of the tourist city of Yunnan. Located between Dali and Shangri-La, Lijiang owns rich natural and cultural tourism resources, including the Tiger Leaping Gorge, Jade Dragon Snow Mountain, Lijiang Old Town, Shuhe Ancient Town and so forth; these amazing scenery and simple folkway and local leisure lifestyle, always attract countless urban visitors under stress, which make Lijiang an ideal paradise for those who would like to get rid of stress to enjoy romantic holiday.
When completed, the new maglev railway will not only make it easier for travelers to rush to the palace of relaxation and leisure, but also create better conditions for people to travel to nearby Shangri-La or Dali. Previously, tourists from home and abroad could only get the experience of high-speed maglev train in Shanghai, and it will be possible to experience it from Kunming to Lijiang soon. We are looking forward to it. How about you?
Recommended Yunnan Tour to Lijiang: